The draft is now just over a week away and things are still quite cloudy beyond the first three picks. While the identity of San Francisco's selection remains unknown, most are pretty certain that the pick will be a quarterback. Beyond that, things get murky.
With 10 days to go, let's take a stab at offering suggestions (not predictions) on how we think some things should unfold in the top 10.
Kyle Shanahan and John Lynch have kept everyone guessing, but most of those guesses have pointed toward Alabama's Mac Jones. I think Justin Fields is the guy they've targeted all along (at least should be). Fields' package of skills puts him well ahead of Jones.
If Fields drops, I think the Falcons will take him. Otherwise I think they look elsewhere, and Florida's Kyle Pitts makes the most sense.
The Bengals have to protect Joe Burrow and Oregon's Penei Sewell should be able to get that done.
Brian Flores wants a weapon for Tua, and Pitts might be there. Otherwise, Ja'Marr Chase would look good opposite DeVante Parker.
Jared Goff's arrival allows the Lions to go any way they want. They should grab one of the elite WRs available – Chase, Devante Smith or Jaylen Waddle.
The Panthers pick is entirely dependent on what happens ahead of them. Many believe the acquisition of Sam Darnold has them out of the QB business. I don't. If Fields or Trey Lance is available either would makes sense.
See Carolina. If a QB drops the Broncos will be interested. Either way Drew Lock probably gets another year.
Many experts believe an offensive lineman is the pick, and Northwestern tackle Rashawn Slater would be a sensible choice.
Assuming the Patriots aren't able to move up to grab a quarterback, there are a number of ways Bill Belichick could go. A tackle would make sense, especially if Sewell or Slater drop. Virginia Tech's Christian Darrisaw could be in the mix. Defensively the Patriots could have their pick of the litter with the offensively top-heavy nature of the draft. A trade down also wouldn't be much of a surprise, particularly if Belichick is able to secure a future pick.
In short, lots of options. I'd love to see a weapon added on offense, especially with Julian Edelman officially out of the mix following his retirement. One of the "big 3" receivers would be perfect. If they're all gone, then an athletic defender (CB or LB) would be my preference. Jaycee Horn or Micah Parsons maybe?
Speaking of Belichick's draft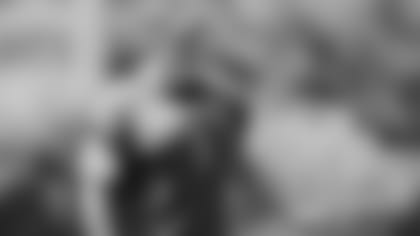 Many people feel Belichick won't be interested in making a dramatic move up the board to select a quarterback. They cite the fact that Belichick has never taken a quarterback in the first round in his 26 years as a head coach.
While a blockbuster trade is probably unlikely, I don't feel the history has any relevance here at all. For the bulk of his time in New England, Belichick has had the luxury of having Tom Brady as his starting quarterback. In the majority of those drafts it would have been foolish to take a quarterback in the first round, let alone trade up for one.
Even in Brady's later years the presence of Jimmy Garoppolo greatly reduced the need to use a high pick on a quarterback. Only after Garoppolo was traded midway through the 2017 season was there a need, so honestly we're talking about three drafts – 2018-2020 – when Belichick would have been in the market for a first-round quarterback. In those years the Patriots were set to pick at 23 and 31 (2018), 32 (2019) and 23 (2020), respectively, heading into the drafts. Belichick could have taken Lamar Jackson (32 to Baltimore) with either 23 or 31 in 2018. In 2019 and 2020 he didn't pass on anyone of note with the possible exception of Jalen Hurts, who went 53rd to Philadelphia in 2020. A year earlier he took Jarrett Stidham in the fourth round, but aside from Kyler Murray at the top there were no strong options in the class.
So, assuming Belichick doesn't believe in taking quarterbacks early because he's never done so ignores the fact that not only has he never really needed to but it also wouldn't have made any sense to.
The corps of wide receivers available is once again deep and talented, continuing a trend of recent years. There's high-end talent and quality options outside and in the slot. The one that has me most intrigued (in general, not necessarily for the Patriots) is Purdue's Rondale Moore.
I have no idea if his size will prevent him from making a significant impact in the NFL. We've seen examples of players with similar skill sets go either way. Tyreek Hill and Mecole Hardman are enjoying success while Tavon Austin has struggled. At 5-10, Hill and Hardman are bigger than Austin (5-8) and Moore, who checked in at just 5-7 at his pro day.
The obvious questions will be about durability, but few players in the draft possess the type of elite athleticism he showcased. He ran a sub 4.3 40 at his pro day and will likely be a Day 2 pick. He appears to be a perfect third-rounder, a spot often littered with talented players with significant questions marks ranging from injuries, character issues and level of competition to, in Moore's case, size concerns.
Personally, I'd roll the dice with the tremendous upside Moore brings to the table. If he proves to be durable, few would offer the electric potential Moore provides.
Several of the sports books have released over/under win totals for NFL teams and the Patriots number came in at 9 according to William Hill Sportsbook. That might surprise some people after the offseason spending splurge the team completed, but the fact is the enormous question at quarterback remains and until that is rectified it's hard to envision that number being too far off.
Some other interesting totals courtesy of William Hill: The Chiefs have the highest total at 12. The Super Bowl champion Bucs are right behind at 11.5. Joining those two in double figures are Baltimore (11), Green Bay (11), Buffalo (10.5), the Rams (10.5), San Francisco (10), Cleveland (10), Seattle (10) and Indianapolis (10). The rest of the AFC East: Miami (9) and the Jets (6). Houston and Detroit sit at the bottom at 5.