Sometime just before 10 p.m. Eastern time Thursday night the Patriots should be on the clock to make their first-round selection. Whether Bill Belichick opts to do so is far less certain.
We all know Belichick is the most willing trade partner in the NFL come draft weekend, and many prognosticators have described the current class as lacking in true blue-chip talent at the top. Combining those two factors makes it easy to project another trade for New England with the idea toward finding similarly talented players further down in the first round while adding some extra picks elsewhere.
The theory makes sense, but there are some flaws to it as well. First, assuming the idea of there being a limited number of players worthy of first-round grades is the consensus, wouldn't it be difficult to find a trade partner willing of offer fair market value to move up? And more importantly, if there isn't an abundance of high-end talent, wouldn't it make sense to move up, or at least stay put to maximize the pick?
The latter point is where I currently lean. By no means do I consider myself a draftnik but I do agree with those who feel the high-end talent is lacking in this class. That said, I'd like to find as much quality as possible and by staying put at 14 the Patriots should be able to find a good football player at a position of need.
This mindset is only enhanced by the expectation that quarterbacks – as many as four and possibly five – could fly off the board in the top 13. It's highly doubtful that happens, but three is a safe bet and four are likely to go before the Patriots pick. That would lead to greater odds that one of the players the Patriots identified as being worthy of selection would have a chance of being available.
In addition, part of the package included in the Aaron Rodgers trade to the Jets (more on that later) was a swap of the 13th and 15th picks between the teams. That means the tackle-needy Jets now drop a spot behind New England while the Packers, who are reportedly considering wide receivers, are one spot ahead. That could allow another worthy tackle to fall to the Patriots.
It all adds up to staying at 14 and finding the right fit. There are a few positions that would make sense, including cornerback, tackle and perhaps wide receiver. The one guy who stands out in my view is Oregon corner Christian Gonzalez, who's mix of size and athleticism should allow him to succeed immediately in the NFL.
Most projections have him off the board before the Patriots pick, but if he should slip grabbing him at 14 would be a dream scenario. More realistically, one the highly rated tackles should be there for the picking, with Georgia's Broderick Jones or Ohio State's Paris Johnson in the mix. Either would make sense to plug a hole up front as the Patriots look to replenish their offensive line.
So, rather than trading back and settling for whatever is left later in the round, the Patriots should wait it out and opt for a more aggressive approach and grab the best player available.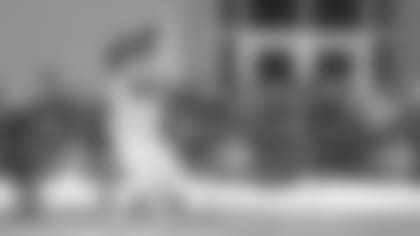 Draft wish list
One of the strongest position groups in this class is tight end, and the Patriots figure to be in the market for one this weekend. After dealing Jonnu Smith and signing Mike Gesicki to a one-year deal, both of New England's tight ends (Hunter Henry) are set to become free agents in 2024.
With that in mind there are plenty of intriguing options the Patriots could be interested in. South Dakota State's Tucker Kraft, Michigan's Luke Schoonmaker and Iowa's Sam LaPorta are in play, but Georgia's Darnell Washington would be my choice. The 6-7, 264-pound mountain spent much of his time blocking for the Bulldogs while his star teammate Brock Bowers saw most of the action in the passing game at tight end. But Washington has the ability to contribute as a receiver and is a solid blocker with power who would make sense as a Day 2 pick.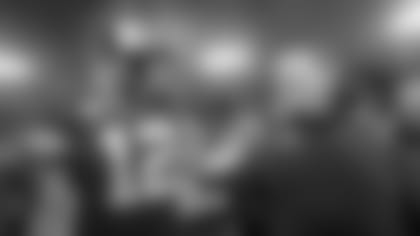 Packing his bags
The long-awaited deal to send Rodgers to the Jets and the AFC East was finally announced Monday and somewhat expectedly the haul to attain the former MVP's services wasn't on par with some of the recent high-profile quarterback trades.
The Jets sent second- and sixth-round picks in this weekend's draft plus a conditional second-rounder in 2024 that can become a first if Rodgers plays at least 65 percent of the snaps to Green Bay and got a fifth-round pick in return. As mentioned earlier, the teams also switched spots in the first round with Green Bay now taking the 13th pick while the Jets drop to 15.
There was some speculation that the Packers held considerable leverage in a potential deal with the thought being that the Jets would need to get their quarterback in the fold as quickly as possible. But with Rodgers' former offensive coordinator Nathaniel Hackett now in New York, the need to acclimate him to the offense wasn't as strong and the Jets knew Green Bay wouldn't want to carry the cumbersome salary for too long during the offseason.
It all added up to a solid but unspectacular haul for the Packers, especially when compared to other recent deals. Russell Wilson fetched two firsts, two seconds, a fifth and three veterans from the Broncos last season while Deshaun Watson cost Cleveland three firsts, a third and a fourth. By comparison, the Packers in essence got two seconds for Rodgers with the possibility of one converting to a first-rounder.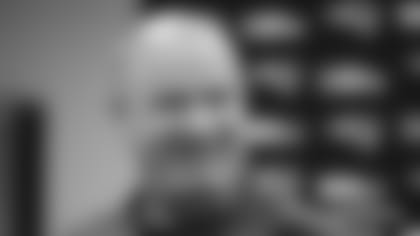 Cleaning the slate
The Patriots assistant coaches were made available last week and offensive coordinator Bill O'Brien made his first remarks to the media since returning to Foxborough. Not surprisingly the topic was Mac Jones and his potential in the offense, but O'Brien wasn't ready to get into any specifics with regard to his new quarterback.
"I think the big thing for us right now is everybody is starting with a clean slate," O'Brien said. "What you did in the past, whether it's a player, coach or anybody in the organization, it really has no bearing on what happens moving forward."
That obviously includes Jones, who is looking to rebound from a disappointing 2022 under the direction of Matt Patricia and Joe Judge. O'Brien will be tasked with getting Jones back on track after a promising rookie season, but he wasn't prepared to explain what kind of scheme he plans to use in order to get that done.
"I think it would be crazy for me to stand up here and tell you what we're doing offensively," O'Brien said. "It's all about this team, this offense, what are we doing within the framework of the team, the players we have here. As you put together what you're going to do heading into training camp, you're learning from the players, and that process just started.
"Over time, you've been in a lot of different places, and you have a lot of ways of doing things. Some of those things are things we've done here, but some of those things are new."
DISCLAIMER: The views and thoughts expressed in this article are those of the writer and don't necessarily reflect those of the organization. Read Full Disclaimer