What is this obsession everyone has with the arm length of offensive tackles? Is it really that critical? If so, why? Does anyone know what the arm length was of some of the great tackles of the past? Doubtful. I get the feeling this is the latest scam, like the importance of "gluten-free" foods. - James Loveland
Welp, let's kick things off with this very specific question from James that is likely related somewhat to Peter Skoronski, the most experience left tackle in the class but one who doesn't quite check the length boxes as far as measurables. Funny enough, we were in Indianapolis for the Scouting Combine with former Patriots tackle Sebastian Vollmer who was doing some work as part of our burgeoning team of content producers for Germany, and we had some fun side conversations about playing tackle in the NFL. As far as Seabass cared, arm length was never really an issue except in the rare instances when lining up across from an extremely long player like Jason Pierre-Paul, who famously gave the Patriots fits in Super Bowl 46. Does it matter week-to-week, down-to-down? Not really, but anyone along the offensive or defensive lines can help themselves hold off blockers when their arms are 34 inches or longer. As with everything else, it's something to consider but probably not as important as some may make it out to be.
It is often mentioned that having a cheap QB (on a rookie contract) is a great way to build a contender. I'd like to take this theory even further, kind of a money ball theory. I think QB (of course) LT, #1WR and shut down CB are the most important positions and acquiring these players in FA is expensive and very competitive. I looked at some recent draft choices Mac Jones (2.3M) in the draft is crucial to the success of a team. So it really behooves teams, especially the Patriots to draft wisely, but they should really focus on these money ball type positions. NOTE Our drafting over the past 3-4 years has been horrible.
Further, by hitting on these draft picks, you can fill out your roster with more 2nd level talent - good starters and role players who are cheaper, have smaller egos and maybe more willing to achieve team goals. BTW, it seems to me was the key to our success for 20 years. - B. Michaud
You're flirting with an area that we've talked a lot about in recent years on Patriots Unfiltered, how draft misses are the quickest way into the NFL's purgatory, where you're overpaying free agents to fill needs that they may or may not be able to fill at the level you'll have to pay them at. For as exciting as free agency 2021 was at the time, I think a lot of us see it for what it really was, the Patriots hands being forced because they didn't get many quality starters from the 2016-2019 drafts. Just three players from those periods might contribute this season from those classes with Ja'Whaun Bentley and Deatrich Wise atop the list and Yodny Cajuste set for a significant battle for a roster spot at a position now packed with depth around him.
I'd add an elite pass rusher to your group of QB, WR, CB and LT. I think every contending team these days has those key pieces and more often than not most of them have been added via the draft. You can make a move to add one of those pieces externally, the Bills grabbed Stefon Diggs, the Bengals made their left tackle splash this season, while the Patriots were previously no strangers to making moves for the right cornerback or receiver when they needed to add that last piece. We know the story at QB and their hits and misses at wide receiver over the years. Tackle had long been a stabile position group until the last couple years.
This is why it's really hard to see the Pats threading the need needle this weekend and finding plug-and-play starters at three of those five spots, as CB, OT, and WR are generally considered the team's top needs. That pretty much sums it up. They've got a roster loaded with solid football players, but they lack the game-changers at the key spots right now, at least on paper. We'll see how it all comes together, plenty have high expectations with the coaching staff additions that could squeeze more out of this group.
Should the Patriots trade both picks #14 and #46 to Seattle for picks #20, #37 and #123? - Herbert Bryan
I'd be on board with that, but ideally I'd love to pick up an additional top-100 pick in any trade down scenario. Unless a select handful of players drop to 14, I'm fully on board with a trade down so that they can hopefully get quality hits, especially at the deepest positions in the draft – CB, TE and Edge. I'd prefer to get the best of the class and not just tapping depth because it's there. As mentioned above, they need guys who can make an impact.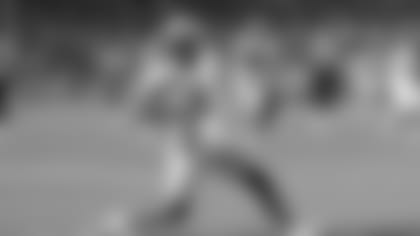 First of all, thanks to PU and Catch-22 for making the gap between FA and the draft bearable. Your insights have been great and this is the first season I feel really involved in the draft. Just a few thoughts/comments/questions. When I watch Flowers highlights I see a lot of bad QB play and him making catches from broken plays wide open and not in stride. What am I missing that everyone else loves?
The dearth of starting left tackle candidates makes it seem like we will be on the outside looking in unless we trade up. Is it really worth doing so? Frankly I'd rather see them trade up for a solid corner like Gonzalez than Skoronski.
That being said, the Pats USED to be good at developing corners, but has been struggling developing O-linemen since Dante re-retired. So maybe a flyer on a developmental corner is a safer pick for us. Thoughts?
In any case, I just don't see a WR1 in this draft so I'd rather get a TE that can has both catching and blocking in his tool bag and there are five potential TE's so getting one seems like a real option. We only have Gesecki on a one-year deal and nobody exciting on the bench. I would love to see Billy-O break out 12 personnel again like he did before with Gronk and Hernandez. - Robert Malone
Quite a few to breakdown here from Robert.
On Flowers I'd point to his quarterback play as a factor on those things you've pointed out. But I do think it's fair to wonder if we're all overrating him a bit by making him part of the 14th overall conversation. I am not sure a receiver goes before 20. The only real knock on him is his size but I'd say he has the best WR1 potential for the Patriots offense in this draft class.
I'm with you on valuing a potential shutdown corner over a potential left tackle cornerstone but I'll eat my vegetables if they stick with the trenches over the secondary. Since Dante left there's been turnover every year at the offensive line coaching spot, hopefully Adrian Klemm can solidify that spot. I have high hopes for what he'll get out of the group.
They do have an excellent track record of developing corners, I definitely take that into account too. The potential impact of Gonzalez, Banks, and Witherspoon against the top receiver groups is appealing though, imagine that kind of talent blossoming and the impact it could have for the defense. I continue to believe they could bypass this conversation entirely and take one of the top edge players. Given the team's history in the first round it's far more likely they go for the trenches or front seven than any other position.
Yup, there are just so many intriguing tight ends in this class it would be a shame if they don't get one we can all get excited about. I think Henry and Gesicki give them some freedom even if both are on the final years of their deals. But it's the potential Y tight ends like Luke Schoonmaker, Sam LaPorta, and Tucker Kraft that intrigue me most and there are quite a few others, starting anywhere in the second round. I do wonder if they'll end up just taking a Day 3 flier on a slot receiver but take a tight end who can almost immediately fill an offensive role on Day 2.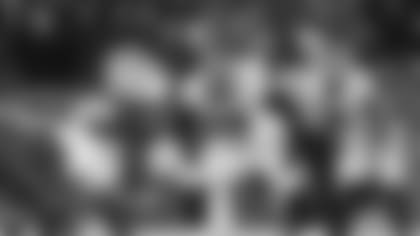 Just wanted to give a compliment and a quick question. This past week was great! 2 great shows of solid talk. No agenda. No looking for a spin on how to take shots at the team or fans. Just a good back and forth, the good and bad for 4 hours. Loved it, keep up the great work! My question was on draft day. Who is your guy? I know Paul will be afraid to put his name on a player like last year, but what about the rest of you. 14 is up, who do you want there that could REALISTICALLY be there. We all love Gonzalez, but no shot he slides outside top 10. Who is your guy you want to put your name on. I always find it interesting to hear decisive opinions. Too many shows won't do this, then they will list 5 guys that worked out that went after a pick 9 months from now. Who's your guy! - JJ Barnes
Broderick Jones. Given what we know about the Patriots draft history, they should be favored to take a left tackle and if I had to lay down a bet, which I cannot per NFL rules, the mean, athletic left tackle from the SEC is my choice. Jones doesn't have the experience that traditional Pats o-line high-round selections and that's reason to pause, but he has more potential than any of those players. I am not positive he'll make it to 14 and that's part of why a trade down doesn't seem out of the question. Other picks I think would fit their profile of past picks and current needs are Paris Johnson, who with Gonzalez, will be top-10 picks. Deonte Banks is my wild card for 14, otherwise I think the majority of the players I really like will be available later on the first night.
As enamored as I am with the likes of Broderick Jones and Devon Witherspoon, with so many needs on the roster, I wonder if BB and co. might be best trading down and trying to acquire as many top-50 picks as possible. I read this week that Bill Barnwell of ESPN projected some possible trades for the Pats, one of which was to trade down to the Saints 29th pick and acquire the 40th pick in the process. That would allow us to address all of the big three needs, say with Anton Harrison (OT) at 29, Josh Downs (WR) at 40, and Cam Smith (CB) at 46. And that's assuming a Jordan Addison, Deonte Banks or Darnell Wright don't fall down the board. I think that's very reasonable. That leaves a 3rd rounder, three 4ths, four 6ths and a 7th round pick. I'd like to see us come away with Jake Moody, a developmental QB and one of the punters at the back end of the draft, but that still leaves us with some firepower to move back up into the second round, ideally to target a TE like Luke Schoonmaker and maybe even Brian Branch if he slips and BB is willing to be a little more aggressive with sacrificing the middle of the draft and perhaps future selections. But with such a deep draft at so many positions of need, I wonder if we might be better stockpiling 2nd tier talent with four or even five immediate contributors including the big three positions of need, rather than getting your perennial All-Pro hopeful, one of the aforementioned 2nd tier players at 46 and a bunch of fliers in the middle rounds.
So my questions are 1.) What are your thoughts on this strategy? And if you like it, 2.) Who might you target in such a scenario and what would be your dream (while realistic) draft haul using this strategy? Not sure whose turn it is in the rotation, but I thank you all for your input. I look forward to your column every week! - Joel Lindgren
I do like this strategy, I just wonder if dropping all the way to the end of the first round is too extreme. Based on the latest reports this isn't a deep first-round class and the 14th overall pick seems right on the cusp of where we get into the Day 2 types. I do think there's a difference between those top few tackles and corners and then the second tier of guys who will need more time to develop. It's a tough balancing act for all the reasons laid out in the previous responses. They have needs at important positions that are hard to fill with plus-impact players. You've laid out some great names, I'm on board with everyone you've mentioned and it's really just the tip of the iceberg at cornerback and tight end.
The hardest position to fill this way is receiver. This class has far more projects and fliers than guys who should immediately jump into the lineup. Your example Downs is a personal favorite and might be the only one of that group who could step right in and make some plays. But then you're hoping Harrison takes over at left tackle in '24 while Smith emerges as a spot starter who can match up against bigger receivers. Being realistic about where the Pats are in the standings and what they're looking up at in the AFC, this might be the scenario that makes the most long-term sense, even if the immediate returns might be smaller.
Am I the only one not so worried about Mac taking a step ahead this year? Bill has said in the past that good players can't overcome bad coaching and I think that is exactly what was happening last year. But I think Mac might need an experienced QB to mentor him now with Hoyer gone. Who do you see as a possible option? And also stepping on what Bill often says: a good coverage in the back starts with a great pass rush up front - what are the chances that we go in the first round with the best Edge available at 14? - Ross Redd
I think by Year 3, I'm okay with Mac going this year alone without that veteran quarterback behind him. If anything, he should be leaning on Bill O'Brien at this point since everyone is starting over again with a new playbook. That said, I agree and believe that Mac fully deserves to be the starter in 2023 again, I just hope the pieces around him gel into an effective attack.
The pass rush vs. coverage debate is a good one to have, especially since the Patriots had 53 sacks last season, third-best in the NFL, yet were still just 21st on third down. I've mentioned these stats a couple times this offseason because I think it gets to the heart of what the defense needs. I've long believed a great pass rush can overcome coverage issues but I think the secondary is that one piece away, needing that final Talib-Revis-Gilmore piece to set the overall ceiling of the defense. The good receivers just carved the Patriots up too much last year and to me it was proof that pass rush can only do so much in today's NFL where quarterbacks can extend plays regularly.
That said, I can't rule out edge. It seems like an under-the-radar long-term need and the Pats just might be in a perfect spot to grab one who falls through the early cracks of the draft. Will Anderson will be gone, but you never quite know with Myles Murphy or Tyree Wilson. It would be hard to argue with the selection of one of those guys, even if edge isn't the immediate glaring need on the roster.
As you already now all teams must have an edge to them so opponents quarterbacks feel uncomfortable and slightly afraid of what might be coming at them from either side of the defensive line and I think our New England Patriots are in a very good position to go into the upcoming season with what they have on the roster right now ,but can you tell me if there are any edge prospects in this years draft in rounds three to seven that you would be willing to spend a valuable middle round pick on or a late round punt on that could develop alongside these players and maybe even contribute, also can you tell me what you have heard from your inside perspective on how DE Sam Roberts development is coming along and if he has got any chance of being part of New England's quarterback hunting group this season? - Mark Saez
Haven't heard anything about Sam Roberts but I really enjoyed writing about his after the draft last year and will be curious to see if makes any kind of playing time push with the defensive line group getting up there in age a bit.
The late-round edge discussion fits well with the last question, as I think it's probably a better bet that they grab someone at the position later on. Isaiah Foskey from Notre Dame is a popular mid-round guy, while Keion White and Derrick Hall are earlier selections that are excellent fits for what New England looks for. Tavius Robinson is a Day 3 developmental type who fits more of a traditional 4-3 end role. There are lots of options and flavors to this edge class, the hardest part for me is determining what the Pats currently like. The old stand-up, 6-foot-5, 260 pound outside linebackers are harder to find these days. They've gone with a pass rush specialist like Josh Uche, but they also took a traditional type in Anfernee Jennings, along with 4-3 end-type Ronnie Perkins. It seems like now they could make a case for any kind of edge, whether they play standing up on the edge or are more like Deatrich Wise as a more traditional defensive end. I expect they'll take an edge and whoever it is will say a lot about the direction of the defense and its current personnel. A three-down player would be a slam dunk for the defense
DISCLAIMER: The views and thoughts expressed in this article are those of the writer and don't necessarily reflect those of the organization. Read Full Disclaimer