Sunday's win over Houston was by no means an artistic masterpiece, but there was one area that stood out in the second half, and it's an area that hasn't been a strength of the team in recent years.
Over the past two-plus seasons the Patriots run defense hasn't exactly been stout. Even going back to the 12-4 campaign in 2019, New England's defense had trouble containing opposing running backs, a fact that was perfectly illustrated in the wild card loss to Tennessee when Derrick Henry ran wild in the Titans victory.
Bill Belichick, a defensive purist at heart, obviously recognized this and decided he'd seen enough. He spent the offseason trying to fill some gaps along the front seven in an effort to improve things. He signed veterans Matthew Judon, Davon Godchaux, Henry Anderson, Carl Davis and Montravious Adams. He also drafted Christian Barmore and welcomed back linebackers Dont'a Hightower and Kyle Van Noy. Davis is the only member of that group who was with the team in 2020, so Belichick's attempt to overhaul the front seven was evident.
But over the first month of the season the results were sporadic. While the raw numbers weren't awful – the Patriots entered Week 5 ranked 19th in run defense having allowed 122 yards per game – opponents had been able to move the ball on the ground, particularly in key situations.
In the opener against Miami the Dolphins were able to run the ball effectively to pick up two first downs to melt the clock. The second of those first downs came on three consecutive runs when the Patriots knew it was coming. New Orleans did the same on a late touchdown drive to put that game away, pounding away between the tackles throughout a lengthy scoring march. So, despite modest numbers on the ground, both the Dolphins and Saints had success when they needed to.
Which brings us to Sunday in Houston. The Texans led 22-9 in the third quarter, and even a modicum of success on the ground from that point on would likely have negated the Patriots chances for a comeback. But for the first time this season the Patriots defense dominated in a situation with its back against the wall.
Houston forced a punt and took over with just under 12 minutes to go in the third quarter with a 22-9 lead. From that point on the Texans rushed five times for a total of 13 yards. Lawrence Guy was stout up front while safety Adrian Phillips aggressively came off the edge on a couple of occasions to limit the Texans running lanes.
Godchaux finished with four tackles while Guy added three, and Phillips, who continues to show his versatility each week, registered seven.
Instead of a continuation of the time-consuming drives the Texans had in the first half, stopping the run allowed the Patriots plenty of time to regain their composure and mount the comeback down the stretch.
To be fair the Texans did their share to hurt their own cause, committing a huge holding penalty to negate a 13-yard run while also botching a punt that resulted in a 0-yard kick. But the final numbers tell the story as Mark Ingram was limited to 41 yards on 16 carries (2.6-yard average) and Houston managed only 67 yards on 24 attempts (2.8-yard average) for the game.
Anything less from the front seven, given the circumstances, likely would have spelled defeat. That kind of stout play will need to continue as New England welcomes Ezekiel Elliott, Tony Pollard and the Cowboys this weekend.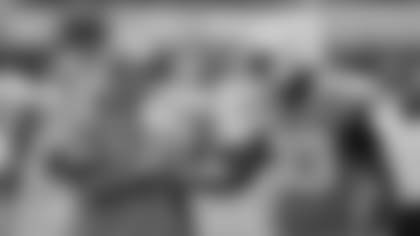 One of the more exciting developments of the early part of the season is the increasing willingness of coaches to forgo punts in favor of fourth-down aggressiveness. Houston's David Culley did so three times in the first half against the Patriots and watched his rookie quarterback convert each time.
But that pales in comparison to what another first-year head coach is doing in Los Angeles. Brandon Staley has all the makings of a new-age analytics-driven boss as he's opted to go for it on fourth down eight times already this season, and then watched his second-year quarterback Justin Herbert convert seven of those. Unlike most teams that rack up a lot of fourth down attempts, the Chargers are 4-1 and atop the AFC West largely because of Staley's aggressiveness.
He was at it again against Cleveland on Sunday as the Chargers went 3-for-3 (actually 4-for-4 including a penalty). The Chargers trailed 35-28 with less than 10 minutes left when Staley rolled the dice twice, first on fourth-and-4 and later on the same drive on fourth-and-8. He was fortunate when a very questionable pass interference penalty allowed the first conversion to pick up 33 yards, but Herbert then fired a 20-yard strike to Keenan Allen to convert the second and set up the tying touchdown. Earlier in the game Staley went for it on fourth-and-2 from his own 27 while trailing 27-13 at the time.
LA eventually went on to post a 47-42 victory over the Browns, largely due to Staley's aggressiveness, which he's shown all season.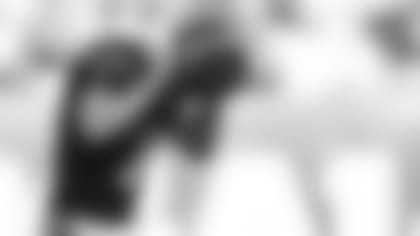 Week 5 will not be one that kickers will look back on too fondly. In fact, it's the first time since the league pushed back PATs to the 15-yard line that more than 10 field goals and 10 extra points were missed in the same weekend.
The Patriots game featured missed PATs following each of the first three touchdowns, which has to be some sort of record for futility in an era when kicking has become almost automatic. But that was nothing compared to the follies that took place in Cincinnati. The Packers Mason Crosby missed three field goals plus a PAT while his Bengals counterpart Evan MacPherson missed a pair of field goals including a 49-yard game-winner in overtime. Crosby eventually ended it with a 49-yarder of his own to give the Pack a 25-22 win.
Kickers directly cost at least three teams a chance to win including Indianapolis, Houston and Cincinnati, and the Chargers were forced to mount another come-from-behind drive due to a late missed extra point. In all kickers missed 13 PATs, breaking the record of 12 set in Week 16 of the 2016 season, plus another 14 field goal attempts.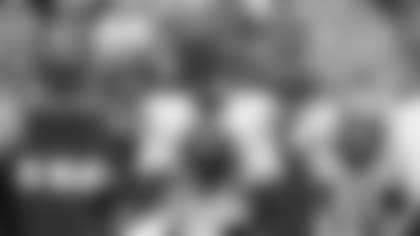 It hasn't been anything dynamic but Chicago's Matt Nagy deserves some credit for coaxing rookie Justin Fields to a pair of victories in his first two career starts. Fields is leaning heavily on the Bears defense and running game and hasn't been asked to do much – he finished 12 of 20 for 111 yards and a touchdown in Chicago's 20-9 win over the Raiders – but he's been effective when needed. On Sunday the Bears led 14-9 after Vegas got the crowd in a frenzy with a Josh Jacobs touchdown run midway through the fourth quarter. Facing a third-and-12 with seven minutes left, Fields threw a bullet to Darnell Mooney for 13 yards and a first down. He followed that with a 14-yard toss to Cole Kmet and the Bears eventually tacked on a field goal with less than three minutes left. A couple of clutch plays on the road to help secure the victory. … The Broncos, Raiders and Panthers were all 3-0 but now stand at 3-2. Tough to tell where any of these three are headed down the road, especially the Raiders given the mess they find themselves in following the resignation of Jon Gruden. … Sometimes you can learn more about a team when things aren't necessarily going well. That may have been the case with Arizona on Sunday. Coming off an emotional road win over the Rams, the Cardinals returned home to face a 49ers team without Jimmy Garoppolo and George Kittle and appeared to show signs of a predictable let down. Rookie Trey Lance gave the Niners offense a different running element but Arizona responded with some physicality and posted a hard-fought 17-10 win while playing without its normal offensive explosiveness. And J.J. Watt probably made his first real contributions as a Cardinal with some key plays, helping the defense hold San Francisco to 1-for-5 on fourth down.
It would be hard to argue with the Bills Mafia after watching what Buffalo has done over the past month. Following a brutal opening day loss to Pittsburgh, the Bills ripped off four straight wins by outscoring opponents 156-41. Dominance.
Buffalo (4-1) – The Bills dismantled the Chiefs on SNF despite enduring an hour-long weather delay, and Josh Allen is looking more comfortable by the week.
Arizona (5-0) – Cardinals earned some respect by winning in a different way in a physical slugfest with the Niners.
Green Bay (4-1) – Much like the Cardinals, the Pack found a way to win ugly while playing some sloppy football. 
L.A. Chargers (4-1) – It's hard to get too excited about the Chargers based on their history but Justin Herbert's weekly heroics are becoming impossible to ignore. 
Tampa Bay (4-1) – Tom Brady and the Bucs offense returned to normal after being limited in Foxborough a week ago.