Given now that it is an extra-long regular season and Bill Belichick knows that and he would rather teach now and win games after Thanksgiving: How do you think the Patriots are doing managing injuries and snap counts to ensure the players are playing their best in the winter months? -Kenn Scott
I think the team does a good job of not overreacting too much in the early season while also trying to give everyone some opportunity snaps to see what the best version of the 2021 Patriots will be. After five games we're starting to reach that inflection point where it's time to lean into those elements but injuries have complicated things. For example, at running back and cornerback they're kind of hamstrung because of injuries. Who knows how things will go if Jalen Mills and Damien Harris are unhealthy going into the Dallas game. As far as managing the injuries and snap counts I think they're doing fine, but they need more plays to be made, especially on defense.
Elsewhere, Hunter Henry and Kendrick Bourne have really been showing up over the last three games. Defensively, they need more complementary play to what Matt Judon is doing, though I think Dont'a Hightower had a good showing against the Texans. Will teams start keying on the red-sleeved one? I think is part of the reason Jamie Collins was brought it, he's a player that has consistently made plays on the ball.
Two key players that I would love to see make a leap are Rhamondre Stevenson, who finally got back on the field against Houston and was fine, and Myles Bryant. I think they represent the next era at two big spots that have been ravaged. -Mike Dussault
Watching the Houston game, what happened to our much-improved defense? They were awful in the first half and have underperformed and been a disappointment this year, by and large, with the exception of Matt Judon. My question is if you break it down by lineman, linebackers, and defensive backs, how do you rank each position group. I know there is always mixing and matching between the 3 (eg. LB's rush the passer, play in coverage, etc) but for the sake of analysis which position group is most and least responsible for the underwhelming D this year. -Allan Bernstein
I think that the first level has been the most consistent after a slow start. They haven't been elite or anything, but the run-stopping and pass-rushing work of guys like Lawrence Guy and rookie Christian Barmore have been pretty good in recent weeks. I'd also throw Deatrich Wise in there as a player who is getting a chance to really play a full-time role for the first time and he's been disruptive. Davon Godchaux has also improved as he's gotten more comfortable.
The secondary comes in second, but they've certainly had their issues, especially against the Texans but that came without Jalen Mills. It's hard to ask for much more out of this group than we saw against the Bucs' offense, all things considered. My long-term concern about the secondary is higher than my 2021 concern for them, but they really need Mills to get and stay healthy. They're good, but thin as far as depth.
That brings the second-level/linebackers as my lowest-rated group. As you pointed out, Judon has been a force but aside from a few flashes, the rest of the group just hasn't been impactful. Bentley has been playing some of the best football of his career, while Van Noy and Hightower have had their moments, coming on a bit vs. Houston. But when anyone thinks of the great Patriots defenses, it's the dominant linebackers that first come to mind (maybe with a shutdown corner) and this group, as a whole, has not been dominant or made enough key plays. For a defense that has struggled to find consistency in the big moments, I think the linebackers have been the most consistently inconsistent. -Mike Dussault
Do you think that Bill has secretly handed over the defensive reigns entirely to his son Steve, & that's why the defense seems spotty? IMO, the defense feels different. Almost as if there were a new coordinator calling plays. -@Choddy
No, I still think it's a team effort of the coaching staff as a whole, though it does appear that Steve Belichick is most often calling the plays. I don't see a ton of difference, at least schematically, than what they've been doing since 2019 – more man defense than zone, a rotation between three-safety and three-corner personnel groupings. Their third-down pressure package continues to be a major strength and in a pass-heavy league that will get you a long way. So the elements we're watching for continue to be the early-down defense, the run-stoppers, winning the line of scrimmage. For me, I see more performance issues than scheme issues, with the defense not playing enough on the offense's side of the line of scrimmage. Of course, all fall under the responsibility of the coaches, to put players in a position to succeed and play to their strengths. I think it all starts with their best players playing better, not the plays being called. ­-Mike Dussault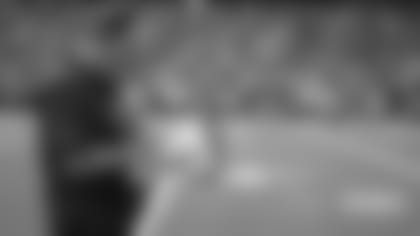 Do you agree that the offensive play calling has been an issue, especially in the red zone? Discussing with other fans for the past couple years, people get very frustrated with the momentum killing run draw screen series. -@CTH654
It's tough, because on one hand I think Josh McDaniels has done an outstanding job getting a rookie quarterback ready to play competitive football right out of the gate. There's no question that the red zone is the offense's biggest weakness that needs to be fixed, they're ranked last in the league. But logically is that really all that surprising? That the hardest part of the game to execute is the part that's lagging for an offense with a lot of new pieces? For me, it has to start with not turning the ball over. We saw another red zone touchdown lost with Damien Harris' fumble on the one-yard line against Houston.
I'm just not convinced it's the playcalling alone that needs to be changed. Do I disagree with some of the red zone play calls? Of course. I think Mac has shown he can find the tighter open windows inside the 20 and I think the tight ends and receivers are far more favorable targets downfield than throwing screens and underneath passes to running backs. But it's a lot to balance, especially with a rookie quarterback, and ultimately getting three points is far more important than trying to prove a point in the red zone and getting nothing, or worse forcing a giveaway. It's easy to second-guess play calls when they don't work, but it's all part of the process of finding what works for this offense. -Mike Dussault
The RB room feels kinda sparse, do you see us trading for someone [any names (?)] or will we just gut it out with what we have and conserve draft capital as we continue to build under Mac. –@Hitchhikerspie
Would you kick the tires on what Indy want for Marlon Mack? -@Phil Sterling
Yes, this is a move that could make sense, as Mack is coming off a torn Achilles in 2020 and is looking for a new start somewhere. He's big and he's balanced and could give the Patriots some needed depth and better playmaking potential at a position that keeps getting hit with injuries. I would definitely like to see the team explore some trade options at running back, especially if Damien Harris' injury concerns continue into this week.
Generally, I think finding the next James White passing down back will be one of the biggest priorities of the offseason. As we saw, Mac showed good chemistry with a receiving back like White and it's always been an important part of the offense. They're going to need a plus-player in that role sooner than later. ­-Mike Dussault
Can you envision a scenario where the Patriots traded Gilmore to Carolina, he plays the year out and tests free agency, and then Bill looks to re-sign him in free agency? -@BrockOgami
If they couldn't figure out a deal over the last year-plus, I doubt they'd be able to figure it out during the offseason for a reunion. But the bigger point is just what the future is at the cornerback position. Really, since 2012, when they traded for Aqib Talib, they've never been without at least one elite man coverage cornerback. Are they willing to pay J.C. Jackson? Is he even in that shutdown category? Do they feel good about Jalen Mills being their #2 CB? He's been solid through his first four games, though he's been picked on in some key spots. Overall, it's all extremely unsettled at a position the Patriots usually have ensured stability. Add in that Devin McCourty will be headed to void years in 2022 and it seems clear that some major work will need to be done in the secondary next offseason. -Mike Dussault
Does the Pats trading Gilmore lead you to think in any way that the Patriots might move to more Zone on Defense? -@daniellinehan
I just don't think you can play mostly zone in the NFL these days with how good quarterbacks are. They'll simply pick you apart. That said, the Patriots have been one of the most man-heavy teams in the league so that could inevitably have to shift a little bit simply because they don't have the matchup pieces that they did when, as recently as last year, Jason McCourty and Stephon Gilmore were still in the mix with J.C. Jackson and Jonathan Jones. Those are four really solid corners who give a lot of matchup options. They've run out of most of the options now, and while the trickle-down effect could impact the man/zone split, I still think philosophically they know they need to be able to man-up the best offenses to contain them. -Mike Dussault
How much do you think the OL problems are due to Mac's inexperience? Also how concerned are you with some of Mac's errant throws when he is under pressure? -@Shreeshas2
Yes, I think some of the OL problems can certainly be attributed to Mac, although he sure doesn't hold the ball like some rookies might. His quick release helps the OL in that regard. But I think identifying blitzers and understanding what defenses are trying to do to him are two areas where Mac's inexperience could get him in trouble. But from what I see the offensive line's struggles have been more about miscommunication on stunts and simply getting beat than anything else. Hopefully the performance against the Texans sparks a resurgence for the protection overall. -Mike Dussault
Coming into the season most fans had high expectations for this team. Should we recalibrate based on the first five games? Do you envision an active trade deadline? There seem to be some potential "reunions" that could make sense (Trey Flowers, Brandin Cooks, Burkhead...) -@Patriotsfeed1
I definitely think Rex Burkhead could make sense if he's healthy. Right now, simply based on injuries and depth, running back and cornerback would be the positions I'd look to target. In positions like defensive end/outside linebacker and offensive line, I'd prefer to see how the younger players develop. Let those drafted by the team get their chance to show what they can do. The more trust the coaching staff shows in the young players the more excited I'd be. But I'm just not sure they have enough right now at running back and cornerback to make it through the season. -Mike Dussault
Do you think Yodny gets more opportunities at right tackle after yesterday's solid performance, and do you think the Patriots continue to use spread formations like the last two games? -@McLaugh64_
I though Cajuste was pretty solid at right tackle in the first action of his career. It's hard to believe this is his third year in New England (just like mine!). I will definitely be curious to see if any performances in Houston carry over to Dallas, starting with Justin Herron at left tackle and Cajuste. Let's face it, they're going to need someone at right tackle for at least two more games, and maybe more if Trent Brown's injury continues to linger. And who knows when Isaiah Wynn and Michael Onwenu will be cleared. But if there's a silver lining, it could be something like discovering that Herron at left tackle or Cajuste at right tackle could possible be answers that extend past these injury-induced emergency moves. -Mike Dussault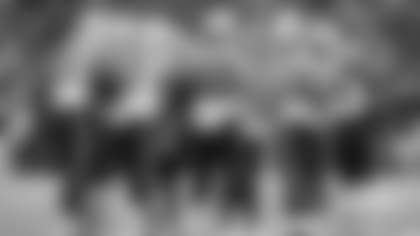 One goal this season: identify core guys to build around. Who are 'on the cusp' that you'll be looking at the rest of this season?- @JohnK02733480
Great question and really, in my view, what this season is truly all about – finding the pieces to content in 2022 and beyond, no offense to what the 2021 team has done and can do. Let's fire some off…
Mac Jones – Biggest piece, finding a quarterback who can play is so very tough.
Kyle Dugger – They're going to need even more out of him next year.
Jonnu Smith – Four-year deal, the guy can play, not sure why it's been so clunky to start.
Michael Onwenu – The OL needs a feared mauler to settle in, hoping Onwenu develops into that guy as he settles in at left guard.
Josh Uche – Can he be a three-down linebacker? If he's just a third-down terror it's probably enough.
Rhamondre Stevenson – His balance, size and speed are super intriguing. Can he put it all together?
Was the game against the Texan's a moral defeat? Winking face Bill has his MO of destroying rookie QB's. The Pats nearly lost to arguably the worst team in the league led by a 3rd round QB. Am a wrong to think these guys won't break .500? -@james27152778
When it's the second win of the season I'll take it in any fashion but there's no question, the defense came out flat and couldn't get off the field in the first half. Was it a Bucs hangover? Was Mills' absence that big of a deal? Whatever it was they'll get no pass next week against arguably the best offense in the league. Dallas' potent attack should bring out the best of the Patriots defense, because if it doesn't they're going to get steamrolled. I still think they're in the nine or 10 win area, but that's assuming the defense gets their butts in gear and finds some consistency. This is a murderer's row of offenses over the last two months of the season…Dallas, LA Chargers, Buffalo twice, not to mention the tough Titans who ran all over the Pats in 2019's playoff. I think this weekend will be revealing about what our expectations should be. Tampa Bay had too much side drama, injuries and weather to be a true barometer. The Cowboys are just a straight-up tough challenge. -Mike Dussault