It's been an eventful week in Foxborough, particularly when it comes to the quarterback position. And by the looks of things the excitement may just be getting started.
Bill Belichick kicked things off by waiving backup quarterback Bailey Zappe, only to watch him clear waivers and re-sign to the practice squad. It was a calculated risk that turned out fine on the surface, but it's apparent that the coach would like to see more behind Mac Jones in the quarterback room.
That's when Matt Corral entered the picture. The second-year quarterback out of Ole Miss was released by Carolina a day after initially making the Panthers roster. Belichick promptly claimed him off waivers, putting him on the Patriots 53-man roster for at least the first three weeks of the season. Meanwhile, Zappe could theoretically be elevated from the practice squad three times to serve as Jones' backup while Corral gets up to speed on the Patriots offensive system. That's how I expect things to unfold Sunday when the Eagles visit Foxborough to open the season – Zappe elevated to the roster as the backup with Corral inactive.
Corral possesses an intriguing skill set with a solid arm coupled with above-average mobility and running ability. Many draft experts felt he had first-round ability coming out of Ole Miss but some maturity issues – both in high school and mostly early in his time in Oxford – led to him dropping to the third round. A Lisfranc tear in his left foot suffered last summer against the Patriots cost him his entire rookie season, but he took part fully in the Panthers preseason and will occupy a roster spot.
On paper I love the move. Corral offers more upside at the position and with some time to develop could enter into the quarterback fray alongside Jones. While not in the dynamic runner category of Lamar Jackson, Corral does have dual-threat qualities that give him room to grow.
However, there is some risk attached to the entirety of the last week-plus. Zappe was likely surprised by the move and it would be understandable if he felt alienated by the addition of another young quarterback. At the time of his release, many felt Zappe didn't have the experience to serve as Jones' top backup and reported the Patriots were looking for a veteran. Instead, Corral was brought aboard.
Now, if something happens to Jones early in the season Belichick's options would be plugging in a potentially disgruntled Zappe or a learning-on-the-fly Corral. That's not ideal for anyone.
Meanwhile, the offensive line still has 10 members on the current roster with no surefire options to man the right tackle spot. Health uncertainty at both guard spots also exists. That could lead to some pass protection issues early on, which could further cloud the quarterback situation should an injury occur.
But adding and developing quarterbacks is good business and it's the main reason I'm in favor of adding Corral. Most of the talk has been about him being an upgrade physically over Zappe as the backup, but in fairness his skillset exceeds Jones' as well. He lacks Jones' consistency and experience at the moment, but after some time in the program that could change.
Corral is a true wild card due to his size (6-1, 205) and reputation, but plenty of players have overcome the types of issues he had in college and matured into productive pros. If Corral proves he can do so, it could create some competition at the game's most important position next summer.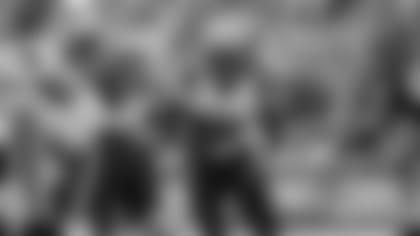 Despite the addition of Ezekiel Elliott, I'm still a huge believer in Rhamondre Stevenson and his ability to be the No. 1 back. Adding Elliott was a necessary move and I expect the veteran to poach more than a few touchdowns as an elite goal line runner, but Stevenson should remain a fixture in the backfield. He has more speed and power to offer than Elliott at this point, and perhaps a decrease in his usage in the passing game might leave him fresher for the entire season. The uncertainty along the offensive line is a concern, but Stevenson is in position for another solid season.
Speaking of the offensive line, the health of Cole Strange and Mike Onwenu will determine how the roster unfolds later this week. If Belichick is comfortable with those two, then at least two will likely be removed from the roster before the Eagles game. Riley Reiff is dealing with a knee injury and already landed on injured reserve to start the season, and the two newcomers – Vederian Lowe and Tyrone Wheatley – would be candidates to move as well. Regardless of how the transactions go, it will be an odd start to the season for the guys up front.
The Patriots kept their top 11 picks from April's draft on the opening 53-man roster with only Isaiah Bolden (who is out for the season on injured reserve) not making the cut. In terms of roles, Belichick will be relying on several rookies to make an impact immediately. Christian Gonzalez will be a fixture in the lineup at cornerback, and there's a solid chance that one of the offensive linemen – likely Sidy Sow or Atonio Mafi – could be starting as well. The two specialists – Chad Ryland and Bryce Baringer – will be in the spotlight from Day 1, and Demario Douglas might slip into the receiver rotation due to health issues at the position. Keion White and Marte Mapu may not have huge roles on defense but should get some opportunities to provide depth. Belichick will need this class to produce right away.
Like many observers I feel Kendrick Bourne will emerge as Jones' top option at wideout. Bourne has the best combination of speed, quickness and route-running ability and should be a factor. The problem with Bourne has been consistency, and at times a year ago he wasn't always where Jones expected him to be and he lost playing time as a result. Those issues were not as prevalent this summer and he should return to the production he showed in his first season in New England.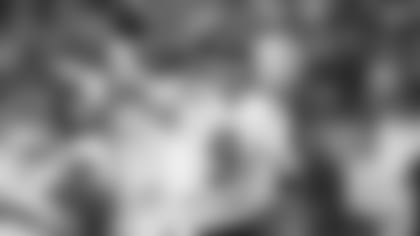 What better way is there to kick things off than with some predictions for the 2023 season?
Joe Burrow, QB, Cincinnati – Not the most conventional pick, particularly coming off a summer of inactivity due to a calf injury. But Burrow's grit drives the Bengals and Cincy will be in the thick of the race.
Also in the hunt: Jalen Hurts, QB, Philadelphia; Patrick Mahomes, QB, Kansas City; Lamar Jackson, QB, Baltimore; Justin Jefferson, WR, Minnesota.
Offensive Player of the Year
Ja'Marr Chase, WR, Cincinnati – Chase's explosiveness changed the Bengals offense overnight and entering Year 3 he appears poised to raise his game to another level.
Also in the hunt: Jefferson; Deebo Samuel, WR, San Francisco; Travis Kelce, TE, Kansas City; Calvin Ridley, WR, Jacksonville; Darren Waller, TE, N.Y. Giants
Defensive Player of the Year
Micah Parsons, LB, Dallas – This pick is as much about Parsons, who is a beast, as it is about the competition. Nick Bosa and Chris Jones are dealing with contract disputes and have yet to suit up, leaving Parsons with an open lane.
Also in the hunt: Bosa, Jones (assuming they return); T.J. Watt, LB, Pittsburgh; Haason Reddick, LB, Philadelphia; Maxx Crosby, DE, Las Vegas; Sauce Gardner, CB, N.Y. Jets
Offensive Rookie of the Year
Bijan Robinson, RB, Atlanta – The trio of quarterbacks taken in the top four picks will get much of the attention but Robinson will enjoy the more productive season.
Also in the hunt: Bryce Young, QB, Carolina; Jahmyr Gibbs, RB, Detroit; Zay Flowers, WR, Baltimore; Dalton Kincaid, TE, Buffalo
Defensive Rookie of the Year
Will Anderson, LB, Houston – Versatile and athletic linebacker will rack up some numbers playing in the middle of the rebuilding Texans defense.
Also in the hunt: Jalen Carter, DT, Philadelphia; Brian Branch, S, Detroit; Tyree Wilson, DE, Las Vegas
Mike Tomlin, Pittsburgh – The Steelers have been able to stay competitive while rebuilding in recent seasons and could be a surprise playoff participant.
Also in the hunt: Robert Saleh, N.Y. Jets; Doug Pederson, Jacksonville; Matt LaFleur, Green Bay
Wild cards: N.Y. Jets, Baltimore, L.A. Chargers
AFC Championship: Cincinnati over Baltimore
Wild cards: Dallas, Green Bay, Seattle
NFC Championship: San Francisco over Philadelphia
Super Bowl: Cincinnati over San Francisco
Surprise Team (AFC): Pittsburgh
Surprise Team (NFC): Chicago
Disappointing Team (AFC): Miami
Disappointing Team (NFC): Minnesota
Overrated Player: Tremaine Edmunds, LB, Chicago
Underrated Player: Patrick Surtain, CB, Denver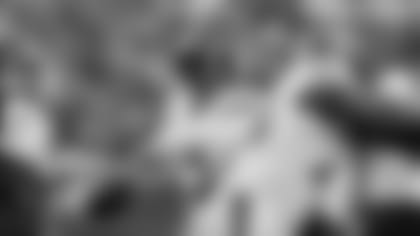 Last season it was the AFC West getting all the preseason love. This year it's the AFC East, and with good reason. The addition of Aaron Rodgers makes the Jets a legitimate playoff contender and Miami and Buffalo already are playoff teams. The Patriots finished 8-9 last season and most have them in that neighborhood again, which should make for a very competitive division. I'd put the AFC North in that conversation as well, especially if Deshaun Watson returns to his Houston form and the Browns improve as a result.
The AFC is just loaded. The Dolphins, Chargers, Steelers and Patriots have the talent to compete but might be on the outside come playoff time. The Browns, Broncos and Titans could fall into that category as well. Only Indy and Houston look to be in full rebuild mode at the moment.
Like last year, the NFC doesn't seem to be anywhere near as daunting. The Eagles and Niners have deep rosters and should contend. Otherwise, it's a coin flip among a number of teams with average ability. Dallas, Detroit, the Giants, Green Bay, Minnesota and Seattle could all make the playoffs or finished below .500 and it wouldn't be much of a surprise either way.
I wrote the following at this time a year ago …
It might be time for the league to step in and legislate some parameters around joint practices. Coaches love them for the controlled environment they create, but fights marred the workouts involving virtually every team this summer. The Patriots and Panthers had some really ugly moments, but none topped the Rams-Bengals incident involving Aaron Donald. Understanding that the league isn't allowed to punish players for actions on the practice field, it's clear that players take liberties in that setting that would rarely occur on the game field when repercussions would be a suspension/fine. Players wouldn't be as willing to fight if they thought they'd be risking more than an early end to their practice. Some of the hostility is to be expected and is simply part of the game, but this summer seemed over the top.
Aside from the individual players and teams, everything remains true today.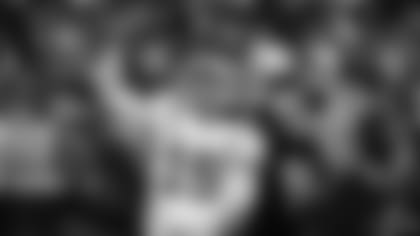 Always difficult trying to forecast things out of the shoot, but that's why they pay me the not-so-big bucks!!
Kansas City – The defending champs remain on top until proven otherwise.
Cincinnati – Joe Burrow's calf is a concern but the Bengals are a dangerous team.
Philadelphia – Many are expecting the Eagles to drop; I am not one of those people.
Buffalo – The Bills are another power many are expecting to slip. As long as Josh Allen is healthy I don't see it.
San Francisco – The Niners are loaded everywhere but at quarterback, although the Nick Bosa situation needs to be resolved.
DISCLAIMER: The views and thoughts expressed in this article are those of the writer and don't necessarily reflect those of the organization. Read Full Disclaimer