There weren't a lot of believers in the Patriots when they hit the storied turf at Green Bay's Lambeau Field to take on the Packers on Sunday. Mac Jones was out, as were Jakobi Meyers and defensive starters Lawrence Guy and Jalen Mills. What few backers the team had at kickoff soon disappeared just two series into the game when Brian Hoyer was sent to the locker room to be evaluated for a concussion.
That left rookie third-string quarterback Bailey Zappe at the controls, and with few if any meaningful practice reps under his belt the fourth-round pick did his best to fill the void. The early results were predictable as the offense sputtered, but just before halftime fellow rookie Jack Jones picked off an Aaron Rodgers pass and took it to the house, giving the visitors a 10-7 lead at the break.
The second half saw an extremely entertaining game break out as Rodgers woke from his first-half slumber, and Zappe managed to avoid the big mistake and helped keep his team in it. The Patriots held leads of 17-14 and 24-17 before the Packers finally wrestled away a 27-24 overtime win.
Given the circumstances, not the least which involved the guy running the show donning an NFL uniform for the first time ever in a regular-season game, the Patriots performance was admirable. Few gave them much of a shot at Lambeau had Jones been healthy. Turns out the game was more than winnable with Zappe playing the balance of the game.
So why does all the moral victory stuff feel a bit hollow?
For starters such thoughts have grown a bit stale over the last two seasons. Tight home defeats to Tampa Bay and Dallas last season elicited similar postgame sentiments, and when the team responded with a seven-game winning streak after the overtime disappointment with Dallas, many pointed to the toughness shown in those losses as a driving force for the newfound success.
But it turns out grit and toughness would only take the 2021 Patriots so far, and when quality opponents re-emerged later in the season, New England was unable to hang and earned a first-round playoff punchout in Buffalo.
Still, many folks around New England were excitedly extolling the virtues of the Patriots in the wake of the Packers loss, which just like the Dallas defeat a year ago saw the Patriots in possession of the ball at midfield in OT. But again the offense couldn't close the deal, and the defense surrendered a long scoring drive to end the proceedings.
To be fair there was a lot to like about the Patriots effort at Lambeau. It was heartening to see some of the organization's fighting DNA still exists, and regardless of available personnel they had every opportunity to come away with a win.
Zappe didn't do anything special, completing 10 of 15 passes for 99 yards and a touchdown, but he didn't do anything to hurt his team's chances either. Considering the circumstances, that should be viewed as a huge plus on the kid's ledger. He was prepared and entered in the most difficult circumstances imaginable, and three quarters later his team had the ball about 15 yards away from a potential game-winning field goal.
Again, though, at some point these moral victories need to turn into actual ones.
Truth be told the Patriots should have won the game. It would be one thing if Zappe's inexperience led to multiple turnovers and prevented the team from competing. The coaches protected him to be sure, but he wasn't reckless with the ball and never came close to costing his team a chance to win.
At the same time the Packers were lifeless for the entire first half, especially Rodgers, who told reporters after the game that his pick-six to Jones was so poorly thrown that the corner almost overran it. And when rookie Romeo Doubs failed to hold onto an easy touchdown catch in the end zone in the waning minutes, the Patriots were playing with house money in OT.
And still they couldn't finish. The running game that carried them throughout the game netted just 5 yards on the first two plays starting from the Patriots 49. On third-and-5, Zappe was almost intercepted, leading Belichick to punt it away on fourth-and-5.
It was the right call, especially after netting nothing on second and third down. Making Rodgers earn it was a wise course of action, but Belichick was let down by his defense, which had no answers for the Packers offense in the second half. It didn't have to be a foregone conclusion that Green Bay would win after Jake Bailey's punt, but it felt that way.
So, for all the heart and toughness the Patriots showed, the result didn't change. Until it does against a quality opponent, it's hard to get too excited about competing every week. That's to be expected.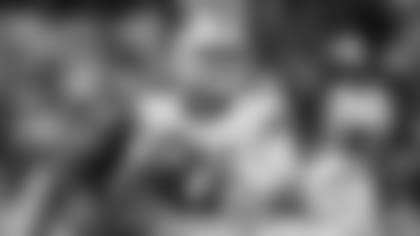 Regular readers of my weekly notes know I have a sort of love-hate relationship with the new-age analytics and how they are entering more and more into coaching decisions each week. I love that coaches are more willing to go for it on fourth down, but some of these choices with regard to time and score have left a lot to be desired.
Baltimore's John Harbaugh has been one of the biggest offenders, and his choice against Buffalo on Sunday gave the Bills a much easier path to victory. The Ravens went on a mammoth 93-yard, fourth-quarter drive and faced fourth-and-goal from the 2 with just over four minutes to play. With the score tied at 20, Justin Tucker's chip shot would have given his team the lead, yet Harbaugh opted to go for the touchdown. Lamar Jackson was flushed from the pocket and threw late toward Devin Duvernay, but Buffalo's Jordan Poyer came away with the pick.
Harbaugh reasoned that a field goal would have put his defense in position to have to defend on fourth down, which makes life more difficult. He also assumed a failure to convert would have left the ball at the 2, not taking into consideration the interception and touchback that put the ball out to the 20.
First, had he converted the touchdown wouldn't Harbaugh's defense still have needed to defend all four downs? And he added that he felt the worst that would happen by getting seven points would be overtime, evidently ignoring the growing trend of teams going for two and the win late in games, something he himself did multiple times a year ago in losses to Pittsburgh and Green Bay.
But the biggest thing his analytics-driven approach failed to consider – and this is my main problem with being completely obsessed with probabilities – is the human emotion. Josh Allen took the field needing only a field goal to win. There was no pressure to score since the score remained tied, and that made life much easier than having to convert any fourth downs in a do-or-die setting would have been. For as great as Allen has been, the Bills have had trouble in close games recently. Buffalo was 0-7 in one-score games over the past two seasons, including a Week 3 loss in Miami.
You think Buffalo might have felt more heat had they had to score on that final drive?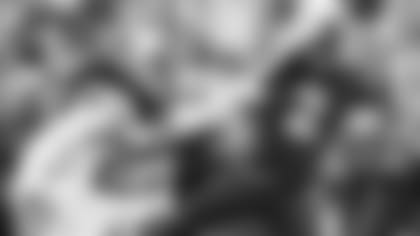 While I'm at it, some of these decisions simply make no sense at all. An Arizona touchdown at Carolina put the Cards up 26-10, a 16-point lead that still had the Panthers clinging to hope down two scores. So, of course Kliff Kingsbury takes that opportunity to go for two even though a simple PAT would have made it a three-score game and put it out of reach. Predictably the Panthers scored with just under five minutes left, but Kingsbury was bailed out when his defense prevented the conversion, leaving it a 10-point game in still in need to two scores. Kicker Matt Prater entered the game nursing a hip injury, and didn't handle kickoffs in the fourth quarter, but he was 2-for-2 on both field goals and PATs prior to the late decision to go for two. His final successful kick came just minutes before the PAT in question, which would seem to indicate he was healthy enough to make one more kick.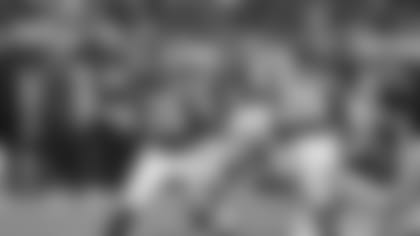 Trevor Lawrence in enjoying a solid bounce back in Year 2 having rid himself of the ineptitude of Urban Meyer, but Sunday's loss in Philly won't be one he'll remember fondly. Playing in driving rain, Lawrence turned it over five times including four lost fumbles. He may need to borrow Tom Brady's old scuba gear to help protect the ball in poor conditions. That said, the Jags have come a long way to overcome those five turnovers and still be in position to tie late in the 29-21 defeat to the unbeaten Eagles. … Given the caliber of defense they faced, I'm not sure the Chiefs offense has looked any better than it did in Sunday night's beatdown of the Bucs in Tampa. Patrick Mahomes is spreading it around to his new targets, still getting great production from Travis Kelce and suddenly is leaning on a very effective running game. Maybe that hiccup in Indy wasn't indicative of what life will be like in KC without Tyreek Hill. … Zach Wilson wasn't great in his return to the lineup, but he was great when he needed to be. Trailing 20-10 on the road in Pittsburgh, Wilson led two late touchdown drives to even the Jets record at 2-2. Perhaps some hope for Gang Green.
Power 5
1.     Buffalo (3-1) – Our faith in Buffalo was warranted as the Bills showed plenty of heart in climbing back from a 17-point hole on the road in Baltimore.
2.     Philadelphia (4-0) – Sometimes you learn more about blossoming teams when things aren't great. Trailing 14-0 early in terrible weather was a stiff test that the Eagles passed impressively.
3.     Kansas City (3-1) – The Chiefs offense exploded on the road in Tampa, against a very solid Bucs unit that had been playing lights out.
4.     Dallas (3-1) – The Cowboys have impressed with three straight victories without Dak Prescott.
5.     Miami (3-1) – The Tua situation bears watching as the Dolphins offense looked strikingly different with Teddy Bridgewater. But the Dolphins still had every opportunity to win despite his absence.