For two weeks, the Patriots protected Bailey Zappe and kept him out of harm's way. They ran the ball predominantly and avoided having to drop him back in obvious passing situations. In the meantime, the defense competed and against Detroit the group pitched a shutout.
Then Zappe traveled to Cleveland for the first road start of his young career. And while the handcuffs weren't completely removed, they were loosened a bit. Zappe threw 34 times (36 counting sacks) and was occasionally allowed to throw on third-and-long and even in some obvious running spots.
The results were a significant offensive improvement over those first two outings. Zappe passed for 309 yards and a pair of touchdowns and led the Patriots to 38 points. And unlike those previous two games, the Patriots running attack spent most of the day stuck in neutral as Rhamondre Stevenson was held to 76 yards and New England managed only 98 as a team.
It didn't matter because Zappe was able to consistently find his open receivers and kept the chains moving. He converted on third-and-7 and third-and-9 on the opening drive, the latter coming after a Trent Brown false start penalty created the long-yardage situation. He was able to connect with five different receivers four times each, spreading the wealth effectively while also incorporating the tight ends.
In short, it was a much more impressive offensive showing than what took place a week prior against Detroit when Zappe directed just one touchdown drive. The Browns dared Zappe to throw and focused on containing Stevenson, and the rookie delivered.
In fairness, he still received more than his share of help from the defense. It took just two plays for that group to give Zappe the ball thanks to a Kyle Dugger interception that led to a field goal. It was the first of four Cleveland turnovers, and those miscues led directly to 24 Patriots points.
But there was a different look to the passing game in Cleveland than what we'd witnessed previously. And there appeared to be a change to the mindset as well. That was best illustrated in the third quarter when New England led 17-6. Facing a third-and-1 from the Browns 31, the Patriots came out in a tight formation and appeared poised to run Stevenson, twice if necessary, to move the chains.
Instead, Matt Patricia dialed up the perfect call and had Zappe executed a play-action fake before finding Hunter Henry all alone for a touchdown. It's not a call the coaching staff seemed confident enough to make in Green Bay in overtime just outside of field goal range. A couple weeks later they all but ended the game with the aggressiveness – and Zappe made it pay off.
So, where does that leave Mac Jones?
As we said last week, Jones probably still is the starter when he's healthy. But unlike last week, Zappe's rapid progression allows for a conversation. There's no denying the Patriots are hot, winners of two straight and now at .500 at 3-3, and Zappe has been at the controls during the upswing.
Is it completely off base to suggest the Patriots should ride the hot hand and not disrupt a winning streak? Even if you feel Jones is the far better option, and at this stage that's debateable, what's the harm in making sure his ankle is completely healed and Zappe's solid play isn't just a hot streak?
Bill Belichick continues to avoid the topic when asked if the quarterback job still belongs to Jones if/when he's healthy. That's likely because he's still weighing his options as well, and given what we've seen in recent weeks who could blame him?
Belichick made an underrated decision early in the win over the Browns, and it's one that no doubt was unpopular with the young analytics crowd. Facing a fourth-and-goal from just outside the Browns 1, Belichick called on Nick Folk to boot a 19-yard field goal that opened the scoring.
Based on recent trends there likely aren't too many coaches left that would have made the choice. Passing up field goals has become all the rage, but Belichick felt taking an early lead with his young quarterback was more important than impressing his young peers.
A couple of possessions later the Browns had a chance to take the lead, and Kevin Stefanski went the opposite route. With the score tied at 3, Cleveland faced fourth-and-1 from the Patriots 18. Instead of grabbing the lead and making Zappe play from behind, which he's yet to do in two games as a starter, he had Jacoby Brissett try a quarterback sneak. He was stuffed, the game remained tied and the Patriots ultimately never trailed.
Later as the Browns were attempting a comeback, Stefanski chose to go for two while trailing by nine at 24-15 with 6:17 left. Again, this one made little sense. Kicking the PAT leaves it a one-score game, but missing the two-point conversion, as Cleveland did, basically ended the game with the Browns still chasing two scores in the final six minutes. That necessitated an onside kick, which Cleveland almost recovered, but such desperation wouldn't have been needed had he simply kicked the PAT.
Stefanski's choice to pass up the field goal is undoubtably the way most of today's coaches operate. Buffalo's Sean McDermott passed up a chip shot field goal on fourth-and-goal while trailing 7-3. His Bills overcame it, but points are valuable and there are no charts or graphs that accurately decipher the flow of the game and properly determine how these moves will impact things.
In the case of the Bills-Chiefs game, points were at a premium late in the second quarter and pulling within one would have made more sense. If the game was unfolding as a shootout, then McDermott's choice would have been more understandable as touchdowns would have been necessary to keep pace.
But too often coaches are beholden to their charts and percentages and are unwilling to change based on what may be best at any given time.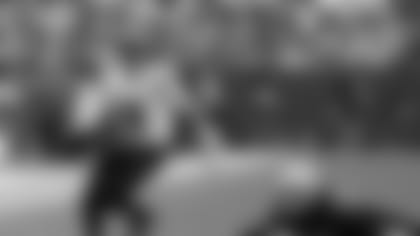 What to make of the 4-2 Jets?
On one hand coach Robert Saleh oversees one of the youngest rosters in recent NFL memory. They don't always play efficiently, especially on offense, and at times they look very much like the also-rans they've been for a decade.
On the other, that young defense is playing well with contributions from rookies Sauce Gardner and Jermaine Johnson mixing in with other young and rising players. Second-year quarterback Zach Wilson overcame a preseason knee injury that cost him three games and is avoiding mistakes while getting the ball to youngsters such as rookie Garrett Wilson, Elijah Moore and rookie running back Breece Hall.
Over the first month there were plenty of reasons to doubt the team's success. Wins at hapless Pittsburgh and Cleveland and over a grossly undermanned Miami didn't create much of a stir, but Sunday's beatdown of the Packers at Lambeau did.
Honestly, the Jets are still likely a year or so away from turning the corner. Wilson threw only 18 passes at Green Bay, and the defense and special teams were more responsible for the win. But there's no denying the sense of confidence that's permeating the team, and perhaps the pair of meetings with the Patriots coming up will be far more intriguing than originally thought.
1.     Buffalo (5-1) – Close win, on the road in a defense-oriented game all bodes well for the Bills.
2.     Philadelphia (6-0) – Nice response after almost blowing a 20-0 lead as the Eagles take control in NFC.
3.     Kansas City (4-2) – Sometimes teams show more toughness in defeat than when things are rolling.
4.     Dallas (4-2) – Trailing 20-0 with a backup QB struggling on the road the Cowboys managed to make a game of it.
5.     Minnesota (5-1) – For the record, I'm not a believer in Kirk Cousins and the Vikings but the Bucs and Pack are struggling.