Think it'll be any easier this time around?
Beating someone 27-0 the first time out could be considered several things - good fortune, perhaps a result of excellent preparation, or even evidence of physical superiority.  No matter what the real reason might be, when and if a rematch comes around you're led to a simple conclusion.
It will be easy, maybe even easier, the next time.  Amiright?
A single season is a self-contained entity, or universe, of course.  There is no accurate comparison between games in different seasons, because personnel, staffs and preparations are vastly different.  But when the occasion to face someone again happens in the same universe - the same year or season - comparisons and conclusions are apt to be drawn.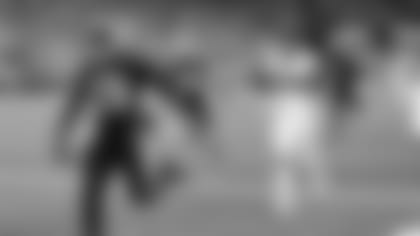 That's only natural.  But will Round Two - a rematch with the Houston Texans from September's blowout victory - bring about similar results?  
We've learned through divisional play each year this isn't necessarily the case.  Even this season, an early October loss to Buffalo didn't necessarily mean it would happen again 28 days later, did it?
It didn't, as we now know.  Personnel changed, fates and fortunes were redirected, and the end result was more to New England's liking.
It doesn't always go this way, however.  Dial it back to 2010 for a moment, and you might recall a slow start to the season (in Week 2) resulting in an early road loss to the New York Jets, 28-14.  The rematch was an easier-than-expected 45-3 thumping of the Jets at Gillette Stadium almost three months later, leaving fans (and some players, perhaps) with a certain feeling of security.
Six weeks later, that feeling of security led directly to the end of the season, as the same Jets who lost that 45-3 decision in early December beat the Patriots 28-21 in the Divisional round of the playoffs.
This doesn't mean history is doomed to repeat itself in 2017.  As mentioned previously, each year is a different entity, or universe.  Each case, each game, each situation is different.  But what it does mean, is that the strange or unusual does have a way of making itself known when you least expect it.  
That's why it's called "unexpected."
You've heard of the famous quote from Sir Winston Churchill - "those who fail to learn from history, are doomed to repeat it?"  If we understand history, recognize the mistakes that are made (and will continue to be made) along the way, hopefully there will be knowledge learned from them.
But I didn't see too many mistakes made against the Texans back in September.  You?
Ship wrecked
That was the headline above the New York Post Monday morning, decrying the New York Giants' 38-13 playoff blow-out loss to the Green Bay Packers.  
In case you missed it, wide receiver Odell Beckham, Jr. hosted a little yacht party for several members of the Giants' receiving corps early last week, prior to the team beginning their workouts in preparation for the game in Green Bay.  
Instead of sticking around the team to put in extra work toward trying to beat the Packers, Beckham and his teammates partied with Justin Bieber (on Bieber's yacht), Trey Songz and a host of other wannabes, it seems.
With a tremendous opportunity to show that the little side trip meant absolutely nothing in terms of their football "focus," Beckham and his mates dropped the ball. Literally.  
Along with Victor Cruz and Sterling Shepard, the three combined for at least four drops (at last count) against Green Bay, and kept QB Eli Manning from putting up huge passing numbers that might have given the Giants a chance to keep pace.  Most importantly, their play may have kept the Giants from advancing in the post-season, period.
"May" have kept the Giants from advancing, because Beckham insisted after the game Sunday the yacht party had nothing to do with the team's performance.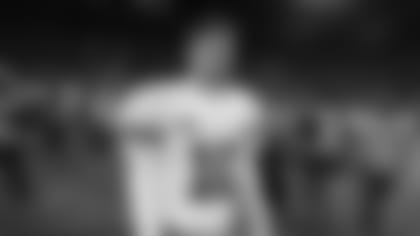 Ok.  Beckham himself had three drops, and four receptions (on 11 targets) for 28 yards in the game - an uncharacteristically pedestrian stat sheet for one of the NFL's premier receivers, wouldn't you say?
I'm no particular fan of Eli Manning or the Giants, but if I'm someone associated with that team and didn't travel on that trip, I'm more than just a little sore this week as the team cleans out its lockers.
Beckham and his mates will have a very hard time getting past their bobbles in judgment, as well as their bobbles of the ball this off-season, from a never-forgetting media and fandom in New York.  Can't say that I blame them.
In the wise words of that one-time cinematic football hero Forrest Gump - "stupid is as stupid does."
That's entertainment?
Wild Card Weekend was anything but wild this past weekend.
Four games decided by a grand total of 76 points made the opening round of the playoffs the most-lopsided opening round since the post-season expanded to 12 teams in 1990, per NFL Research.
Let's go a step further, shall we?  The 19-point-per-game margin of victory was the widest for any Wild Card Weekend since 1981.  Perhaps, however, we should have foreseen this fiasco coming.
While the Houston Texans waltzed to a surprisingly easy win over Oakland - a team that narrowly missed out on the #2 seed and a first-round bye - the Raiders were down to a 3rd string rookie quarterback making his first career NFL start.  Not exactly a prime situation for Connor Cook.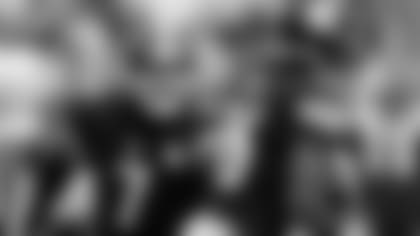 As mentioned above, the New York Giants put a premium on boating with The Biebs over prepping for the Packers, and the result was predictable.  Detroit hadn't won a road playoff game in 60 years, so did anyone really expect the Lions to win in Seattle?
And Pittsburgh's manhandling of Miami (with a backup QB of their own) showed off an offense that can match just about anything anyone puts up against them in the post-season, Ben Roethlisberger's balky ankle notwithstanding.   Le'Veon Bell and Antonio Brown certainly looked like they were healthy.
Perhaps this bodes well for the Divisional round coming up this weekend.  Or are you still expecting at least one more lopsided line (16 points?  Really?) to hold true?
*John Rooke is an author and award-winning broadcaster, and is in his 24th season as the Patriots' stadium voice.  Currently serving in several media capacities - which include hosting "Patriots Playbook" on Patriots.com Radio - Rooke has broadcast college football and basketball locally and nationally for 29 seasons and is a member of the Rhode Island Radio Hall of Fame. *