Leave it to the Patriots (and the NFL) to steal at least some of the thunder from Major League Baseball's opening day this week.
A.D. or All Day, aka Adrian Peterson, began his day Monday by visiting Gillette Stadium.
Peterson's nickname was derived from his time spent as a high school and college running back, first in Palestine, Texas and then at the University of Oklahoma.  It refers directly to his one-time ability to play and to run the ball "all day" long, something he basically did pre-injuries while with the Minnesota Vikings.
Those injuries, however - coupled with a once-hefty $18 million annual contract - have Peterson searching for a new team to play for after achieving free agent status this off-season.  A torn ACL and MCL in 2011, a sports hernia in 2012, and a torn meniscus in his right knee from this past season could conceivably take A.D. down to at least M.O.T.D. (Most of the Day), depending on his health and what a team could be looking for.
And just what would the Patriots, or any other NFL team, be looking for?  Absolutely, they'd be looking for some sign that Peterson retains at least some of the ability that has seen him carry the ball almost 2500 times for nearly 12,000 yards in parts of 10 pro seasons - but because of injuries and suspension, 2014 and 2016 were cut short.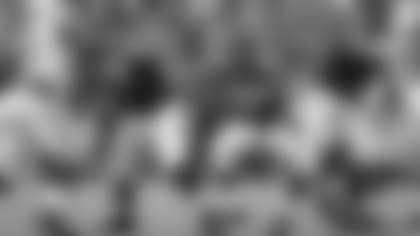 Still, even after his ACL and MCL reconstruction, Peterson was named the NFL MVP and Offensive Player of the Year in 2012, nearly topping Eric Dickerson's single-season rushing mark with 2097 yards on the ground, while averaging six yards per carry.  He's led the league in total rushing yards three times, and in average yards per game four times.
If there's any gas left in his tank, shouldn't the Patriots try to siphon some of that out for themselves?
Put aside, if you can, Peterson's suspension from the league for 15 games in 2014 due to child abuse allegations.  Not that anyone should ever put anything aside like this, but for the moment simply consider only the football side of this equation.  
The Patriots have a need at running back, specifically for a power-oriented running back, as has been their tried-and-true style for several years now.  If Peterson has a relatively clean bill-of-health, why would they NOT kick the tires here?
Even a used Ferrari is still a Ferrari, isn't it?
Here's a player who was, as recently as 2015, still considered by his peers as the best running back in the NFL, and ranked fifth overall on NFL.com's Top 100 Players of 2016.  If you're not taking Peterson out for a test drive, you're not doing the due diligence you've done for much of the last 17 years since Bill Belichick arrived in Foxboro.
That's not how this team has carried out its business in the past, so why would they change now?  Because of the off-field issues?
Sure, that's possible.  The Kraft's have taken public stances against abuse of any nature, and have avoided adding players accused of such behavior in the past.   What about Peterson, however, would make this situation different, or even plausible?
It's probably not any one thing but rather a combination of several items that could stack up for - or against - an addition of this sort.  First, there's the health issue.  Next, is there a willingness on the part of the player (Peterson) to play within a certain role the team apparently has set for someone like him?  10-20 carries per game, playing primarily on 1st and 2nd downs, and in short-yardage situations.  Is he willing to take a reduced role in the offense, for a chance to play with a championship-level team?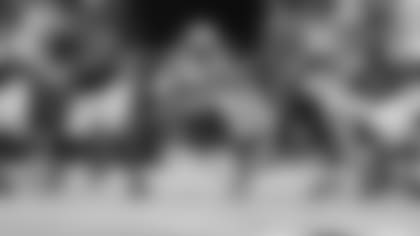 And of course, is he willing to do it for pennies-on-the-dollar, compared to his previously-held contract in Minnesota? New England doesn't traditionally pay big bucks for running backs, even though they certainly value the position.
The four players currently on the roster at that spot can all contribute, significantly.  LeGarrette Blount is also still out there on the free agent market, just a couple of months removed from a career-best season and leading the NFL with 18 touchdowns scored...and he's still looking for work as of this moment.
But the off-field issues?  If the Patriots took a flyer here and reached an agreement with Peterson, is there any organizational hypocrisy involved because he once struck his child (several times) with a switch?  There's no easy answer here.  And without digging up all the sordid tales from the recent past, I'll put it this way - what Peterson is reported to have done to his son certainly is (or was) a part of the culture where he grew up.
Discipline in my house, and apparently in Peterson's, was just handled differently.  Maybe that's not right for you, and perhaps you find it appalling.  But don't blame someone for doing what was done within their own culture.  That's borderline bigotry, and not the way to make right a perceived wrong.  
Talking about it, and getting the issue out in the open, is a way you can begin to introduce actual change if change is what you're looking for.  And that has already happened here, at least in Peterson's case.
In the meantime, if A.D. is ready to reduce his role from FT to PT, and do it at a reasonable rate, I'm all in.  Especially if he still has some thunder in those legs of his.  His personal life is his personal life.  I'm interested in his ability to play ball, under agreeable circumstances.  The Patriots should be, too, and they're merely doing what they've always done.
Which is their due diligence.  Or have you forgotten a gamble on another big back in 2004, by the name of Corey Dillon? 
To heck with baseball.  Is it football season yet?
Wrestle with this, Rob
Were my eyes deceiving me, or did the oft-injured Rob Gronkowski jump into the ring at Wrestlemania 33 in Orlando, Florida this past Sunday night?
I'm all for "Gronk being Gronk."  Let's face it, he's a personality that's good for the sport, good for this team and good for all of us who watch and cover this team because - he's not boring.  He's unpredictable.  He keeps us guessing.  He's also very good, and very valuable to the Patriots' offense despite the team winning Super Bowl LI without his on-field presence in February.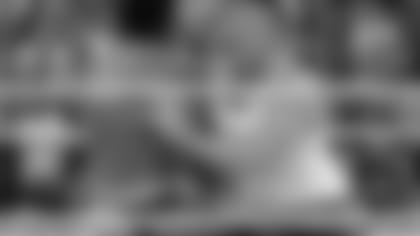 But that's just it.  He wasn't there, and he certainly could have been useful.  Two months removed from that point, while still very much in recovery from his third back surgery since 2009, he's taking part in a wrestling match and shoving a guy (WWE wrestler Jinder Mahal) to the mat and then stomping on him, coming into the ring to aid his buddy, Mojo Rawley.  
After Mahal had thrown beer in Gronk's face.  Well then, that explains everything.
I didn't just roll into town on the back of a turnip truck, however.  It was staged, of course.  Professional wrestling, while very much a scripted show for entertainment purposes, is also most definitely a physical endeavor.  I watched, laughed - and winced all at the same time - while Gronk got into a three-point stance, charged, and laid his shoulder into Mahal, adding a few stomps afterward for good measure.
If Gronk can lay down a block next fall like he put into Mahal Sunday night, we'll take it.  I just hope he doesn't waste all the good ones on wrestlers.
Don't knock it, until you've tried it
One of the last things I could possibly imagine the Patriots doing - or saying "yes" to - is to agree to appear on the HBO series "Hard Knocks."
As closed as the Patriots often like their doors and windows surrounding the inner sanctum of the locker room, having insight into personnel decisions and coaching techniques would be fascinating to watch.  Learning of the stories outside of the sports' chalk lines would also be educational, if not entertaining.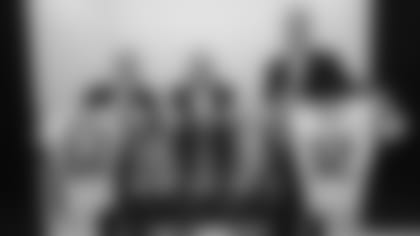 The chance to watch Bill Belichick or Tom Brady blow up over a busted assignment or route?  Priceless.  Which is why I can't imagine it happening, as this team and organization loves the air of mystique surrounding it.  What opponents don't know, can't help them win a game, amiright?
The NFL, NFL Films, NFL Media and HBO Sports announced this week that Hard Knocks has been extended, long term.  Which means the series that debuted in 2001, giving fans largely unprecedented, behind-the-scenes looks inside NFL teams and their operations, is going to be around for at least several more seasons.  
Can the Patriots stay out of the production rotation forever?  Perhaps a pro-active approach to get this perceived nuisance "out of the way" would be an option?
Just thinking out loud here.  If HBO or the NFL ever need a ratings' booster shot, they can probably get one by visiting Foxboro this summer.  Or next summer.  Or the next one after that.
John Rooke is an author and award-winning broadcaster, and is entering his 25th season as the Patriots' stadium voice.  Currently serving in several media capacities - which include hosting "Patriots Playbook" on Patriots.com Radio - Rooke has broadcast college football and basketball locally and nationally for 29 seasons and is a member of the Rhode Island Radio Hall of Fame, and RI's Words Unlimited Hall of Fame.