Social media has been a hoot, lately.
No less than three minutes had passed after the Patriots had dispatched the Houston Texans 34-16 Saturday night when the first Facebook posts and Twitter comments hit my feed.
"An 18-point victory feels like a loss!"
"Wow. So many mistakes, it's hard to feel good about this one."
"Bet there will be a lot to nitpick next week!"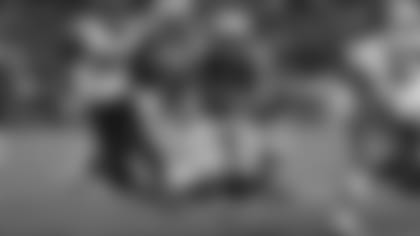 And this is just a small, rather tame example from some fans expressing their feelings over the less-than-perfect performance against Houston - or as other members of the New England media might have you believe, the "Tomato Can" Texans.
Look, believe what you wish.  Do the Texans have a good football team?  Sure, in some areas they are very talented.  In others, they're lacking - hello Brock Osweiler, looking at you, but you sure threw a beauty of a bomb in the 3rd quarter to Will Fuller, who dropped it and made you look worse than you really were.  
Hey, (bleep) happens.  But the Texans overall were good enough to reach the 2017 NFL Playoffs, so that's really all we need to know.
Did the Patriots' play fail to meet pregame expectations?  By most accounts, yes.  Including their own.  But by almost every social media account that came my way in the aftermath, the win over the Texans advancing the team to a 13th AFC Championship game (4th best all time) and 11th under one coach (unprecedented, passing Tom Landry) was an abysmal failure, going by comments alone.  Forget what the Gillette Stadium scoreboard said.
"Can't play like that if we expect to win!"
"Hope they got the bad performance out of the way."
"Dude. We were terrible. Not feeling good about it."
Always love it when someone throws a "dude" my way.  It makes me feel younger.  But what was most interesting was the general feel of failure in the aftermath.  Are we, as Patriot fans and followers, really that spoiled?  Did this sense of entitlement spring from recent athletic successes, or have New Englanders always felt this way?
From this perspective, I would argue a little of both.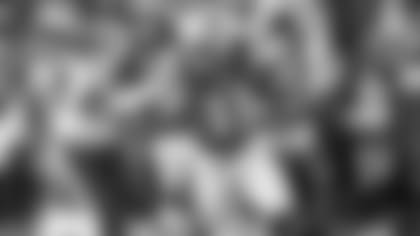 There are those of us of a certain vintage who recall the Sullivan regime and old days in the AFL, and marvel at the difference a few decades can make.  There are others who retain the provincialism of their own New England burgh, and have no trouble sharing their passion for the "us against the world" mentality.  Fact is, New Englanders are as fierce about the homeland they occupy as anyone in America, continually espousing their birthright to "defend the fort" within the cradle of liberty.  
But just because your team represents the land you love so well by repeatedly crushing the hopes and dreams of other competitors, reaching an AFC title game is a given?  An expectation?  An entitlement?    
What the Patriots have accomplished over the past 16 seasons is hardly to be believed by today's standards of similitude.  Outside of the region, the boasting, whining, complaining and even nitpicking are looked upon as boorish at best, childish at worst, by many.  It's one reason why the Patriots have become black-hatted villains to most of America - not because they win so much, but because fans (and media) demanding so much look like whiny, unappreciative brats to those, um, less fortunate.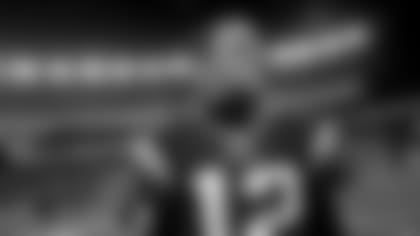 But the winning thing?  Yeah, it's tough to take.  Just ask the other residents of the AFC East, trampled so often by the Patriots over the past decade-and-a-half it's like thoroughbreds trampling a Triple Crown track.
So, should we let the other guys win every once in a while?  Now wait a minute.  That's just crazy talk.  As former NFL player and coach Herm Edwards once famously opined - "Hello?  You play to win the game!"
So we'll continue to complain, kvetch and criticize success because it's what we do.  The players and coaches already do it themselves; after all, it drives them to be the best they can be.  We only mimic what we already see.
We're spoiled?  Yup.  And to the victors, go the spoils.
Now, about those nitpicks...
Oh my.  Where do we begin?  Here's where - 3rd and 18, Texans' ball on their own 15-yard line with 7:35 left in the 1st quarter, already down 7-0.
A 10-yard completion from Osweiler to DeAndre Hopkins looked to be woefully short of its' mark, until a pileup afterward resulted in Eric Rowe trying to pull someone off of the pile.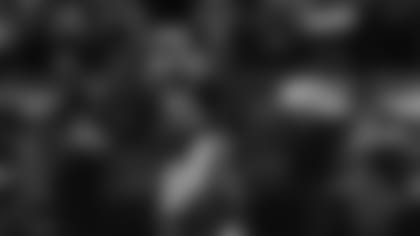 The unsportsmanlike conduct penalty gave Houston new life with a 1st down at the 25, and even though the drive resulted in only a field goal, it pumped brand-new life into a Houston team that was already looking for a nice, soft landing spot in the off-season prior to the penalty.
All other egregious errors after this - and there were a few - pale by comparison.  All an undermanned, out-classed opponent needs is the belief they can win, and this one mistake started the ball rolling to that end.  
The resulting field goal drive lasted more than eight minutes, and took 14 plays.  Getting a team off the field on 3rd and 18 is a must, but this time it was a bust.  Fortunately for the Patriots, it didn't matter much in the bigger picture.  
But keep playing with fire, scarecrow, and eventually you'll get burned.
A little soft in the middle?
We identified an off-season need a couple of weeks ago for the Patriots to become a stronger team up the middle.  There have been times when even the strong-legged LeGarrette Blount has had difficulty finding running room, and there have been moments when David Andrews and Joe Thuney have had trouble handling size and speed in front of them.
Forget the off-season.  That need might be right now.
While Houston took the tack of pressuring Tom Brady, as others have also tried previously, their twist this time was doing it up the middle.  And it was effective, with two QB sacks and eight hits on Brady coming primarily from Jadeveon Clowney and Whitney Mercilus.  Both sacks came on consecutive drives, from the middle, in the 2nd quarter.
Expect a similar approach from the Steelers this week.  
Boo to you, too
I get the "hey, I paid for this ticket" and "they're paid professionals" viewpoints.  Booing a team or a player for a lousy performance is a personal choice for everyone, although it's not something I particularly endorse.
It is also my hope that most of the booing that occurred at the end of the first half came from the 20-or-30-somethings in the stands, who have no real depth perception or historical awareness to rely upon because they're simply too young to realize what buffoons they've become.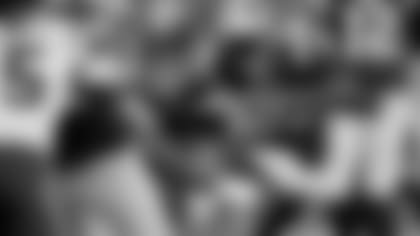 First of all, your team had the lead.  It wasn't what was expected beforehand perhaps, as suggested above, but gracious - the 2nd half was still ahead.  It turns out, your hometown heroes played better in that half, outscoring the Texans 17-3, and now live to play another day.
I mean, what was there to boo, really?  Even the weather wasn't that cold.  Pick up a history book, or better yet, Google the Patriots' past history, prior to, oh...1993 or so, and get back to me.  
In the meantime, save your lungs and your boos for teams that are no longer playing.  There's 28 of them for you to yell at.
Thanks, coach
Sometimes the best gifts do come in small, unassuming packages.  Like the short, little video put up on social media by Steelers' wide receiver Antonio Brown after Pittsburgh's win over Kansas City.  Did you catch that one?
The video caught head coach Mike Tomlin in a rather compromising situation, cursing at the Patriots inside of his own locker room.  Now mostly, a team's locker room is sacred - and what goes on in there, usually stays in there.
So I don't know whether to thank Tomlin for the "words of encouragement," that will undoubtedly reach the New England locker room - or the betrayal of team trust displayed by Brown?  Did he think what his coach said was just too funny not to share?  
Perhaps.  But the guess is here, there are at least a few of his teammates - and maybe even Tomlin himself - who aren't sharing the same humor for his hubris right about now.
*John Rooke is an author and award-winning broadcaster, and is in his 24th season as the Patriots' stadium voice.  Currently serving in several media capacities - which include hosting "Patriots Playbook" on Patriots.com Radio - Rooke has broadcast college football and basketball locally and nationally for 29 seasons and is a member of the Rhode Island Radio Hall of Fame. *