"...and the wheels on the bus go round and round..."
The nursery rhyme song hits the nail on the head this week, after your hometown heroes defeated the arch-nemesis New York J-E-T-S (Jets! Jets! Jets!) Sunday afternoon.  No, it wasn't particularly pretty to watch - even though the defense did finally remember how to force a turnover - but it was efficient, at least.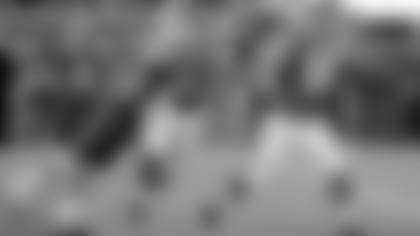 It was, in a word, routine.  The wheels on the bus keep moving forward, despite a bump or two on the road along the way. Sometimes, that's all you need.  It's good enough.  
The context in all of this is - the Patriots keep winning.  We've mentioned here previously that style points count for squat, which means they don't count at all.  But if you want to raise a warning flag or two, you would not be presumptuous in your alarm.
Pick an area of concern, and the guess here is the coaching staff shares that concern with you.  So there's probably not much that they don't already know.  The answer(s) to those questions lie in the future performance(s) of the players, and what we have to go on are past performances that should be at least an indication of future capabilities.  Am I right? 
Let's start with a general assumption that seems to be a present-day concern -*the defense just isn't as good as originally thought, or hoped for. *
An entire season isn't built on 12 weeks.  It's 16 games over a 17-week schedule, and it's true that improvements can always be made.  This defense can certainly make some improvements as we hit December, but even Bill Belichick has said in the past you pretty much know what you've got by midseason.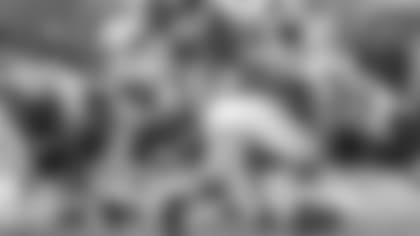 And the Patriots have some problems rushing the passer, defending the run at times, and covering receivers.  Am I right?
*"The babies on the bus go waa, waa, waa..."  *
Here's another assumption that isn't really a concern - Tom Brady is still good enough to bail his team out of any potential troubles.
It's a tall order to ask TB12 to continually rally your heroes into the win column, but he's done it time and time again.  A full one-quarter of his 200 career NFL wins have been of the come-from-behind variety, which is simply extraordinary, and why we always expect Tom Terrific to continue to deliver when he's needed.  
But in case you haven't noticed, the wheels on his bus are presently dinged up a bit.  Expecting a Ferrari to look and act like a Ferrari when it needs a little work (or a tune-up) may be unrealistic.  But a Ferrari is still a rare class of vehicle, just as Brady is still a rare class of QB, and still capable of hitting high speeds when called upon.  Am I right?
*"The motor on the bus goes zoom, zoom, zoom..." *
One more assumption to consider here, which may be the most important of all to consider at this stage *- contending teams always get the best shots from their opponents.  *
I don't know if this is really an assumption, or fact, or both.  The truth is, the Jets have played the Patriots as well as any team has over the past four seasons.  New England is now 5-2 against New York since 2013, with the two losses both coming in overtime and each of the seven games decided by seven points or less. 
Regardless of their respective records, the Patriots and Jets love to "hate" each other, and the results of recent games stand as proof.  Am I right?
"The people on the bus go up and down..."
The Patriots have not been swept by an AFC East opponent for 16 straight years now, the longest such streak by any team since the 1970 NFL-AFL merger.  That they've been able to win, and to this point keep winning consistently, is why this bus continues to shine.  
Remember, style points don't matter.  You're getting everyone's best shot, as the post-season nears, and as other teams look up in the standings desperate to make their own moves.
There may be some dings, dents and scratches on this bus, but the wheels keep rolling.  
But about those dings and dents?
Eventually, without repair, the crack on the windshield glass will worsen over time.  You have to wonder if the same will hold true when it comes to injuries.  While the Patriots have been one of the healthier teams in the league overall to this point, there are signs of wear.  
TB12's bruised knee kept him from a couple of practices last week, and judging from Sunday's performance it appeared he could have used a little pick-me-up in terms of rhythm with his receivers.  There were several overthrows on longer routes - and why did they always seem to come on 3rd-and-long situations?  Timing in this game IS everything, and there was little of it against the Jets.
New England also found itself scoreless in the 1st quarter for the first time this season since Brady's return, and there were additional red zone failures that didn't hurt as much Sunday, but could certainly become painful down the line.
Defend this
As far as the Patriots' defensive play goes, we'll use a trite, well-worn but appropriate cliché.  
Defensively, when you need this team to make a stop on 3rd down, it's a struggle.  The stats say the Jets were 5-for-11 in 3rd down conversions (45%), which is a good (not great) number.  But it seemed much worse than that, especially giving way to an offense that was the worst in the NFL in red zone scoring and touchdown percentages.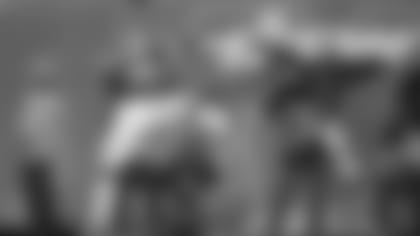 For this team to win a Super Bowl, the front end needs adjustment - and the back end needs re-alignment.
Malcolm Butler didn't have a particularly good day defending, but he did come up with one of the plays-of-the-day with his forced fumble of the Jets' Robby Anderson (after allowing a 25-yard completion), as it led to the Patriots tying the score at 10-10 in the 2nd quarter.  And the strip sack from Chris Long at the game's end?
It was exactly what this team needed - and had been missing - for the past month.  Forcing the other guys into mistakes.  Someone stepped up and made a play.
Getting kicked around
Is it possible that we're seeing Stephen Gostkowski's best days behind us now?  Anything is possible, although I tend to remain steadfast in the belief that we've simply been spoiled by the extraordinary success both he and Adam Vinatieri have had for the Patriots over the past 16 seasons.
Gostkowski's duck-hook on a 39-yard field goal attempt in the 2nd quarter (his 4th miss this year) wasn't close, unlike a couple of his other misses this season.  Now, you find yourself wincing as he steps up to make a kick, whether a field goal or PAT, don't you?  The coaching brain trust may find their decision-making process altered from this point forward.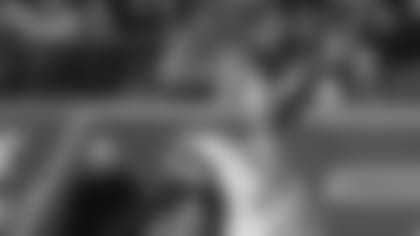 How much has the change in the kicking game overall - from kickoffs to longer PAT attempts - messed with him and his game?  Can't imagine Gostkowski admitting to that, however.  
To kick it, or not to kick it at all - may now be the question from this point forward.
In case you haven't noticed
The defending champs are out.  The Miami Dolphins are in.  But certainly, nothing is decided after 12 weeks.
One of my favorite things to lampoon is the "if the playoffs began tomorrow" drill.  And if they did, the Patriots would find themselves back on top in the AFC thanks to a slight tiebreaker edge with Oakland.  Baltimore and Houston hold the narrowest-of-leads in their respective divisions, so they certainly are not shoe-ins to advance to the post-season.
But with Miami on a six-game winning streak it's time to take the Dolphins seriously, if you haven't already.  It should also serve to put the Patriots (and Patriot fans) on notice, by adding another quality date to the end-of-season schedule along with entertaining the Ravens...and playing at Denver.
By my way of thinking, anything that can help you keep your edge - dulled as it has been of late - is a good thing.
[wysifield-embeddedaudio|eid="500891"|type="embeddedaudio"|view_mode="full"]
*John Rooke is an author and award-winning broadcaster, and is presently in his 24th season as the Patriots' stadium voice.  Currently serving in several additional media capacities - which include hosting "Patriots Playbook" on Patriots.com Radio - Rooke has broadcast college football and basketball locally and nationally for 28 seasons and is a member of the Rhode Island Radio Hall of Fame. *