It's a recurring theme, and a story we've told here previously.  But at this stage of the NFL season, when the bottom line is to simply survive and advance week-to-week, it's the only thing that really matters.
Ol' ugly is better than ol' nuthin'.
Which means, for the culturally-challenged, that winning in less-than-sublime fashion is better than losing.  Would you describe Sunday's 30-17 win over a now 1-9 San Francisco team as anything but ugly?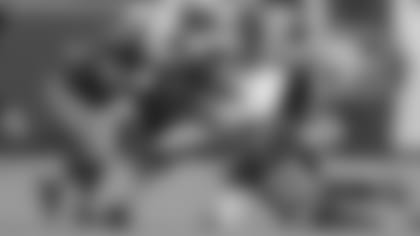 Let's face it, the 49ers have now lost nine games in a row for a reason.  They're just not that good.  There are some pieces in place - 1st year SF coach Chip Kelly has some talent to work with - but it does take time to implement a system and a way of doing things.
You'll recall, perhaps, it took Bill Belichick a full season-and-a-half to get things going for New England, didn't it?  I won't pretend to say Kelly is the next Belichick, but the man did have some success in Philadelphia prior to moving west.  His Eagles snapped a three-game losing streak last season by beating the Patriots, for instance.  
And there were the seven losses-in-four-years at Oregon, too, that preceded his move to the NFL in the first place.
Belichick also knows that Kelly is a New England guy in his coaching core, dating to his time as an assistant coach in New Hampshire.  He would frequently visit Patriots' training camp and practices to learn whatever he could. 
"Chip's a New England guy," Belichick told the Bay Area media this past week, prior to Sunday's game.  "We go back a ways. We had a good opportunity to exchange some ideas and thoughts about a lot of things.  I think Chip has a lot of great ideas."
So figure that the Patriots were going to be in for a cerebral battle, if nothing else this week, because Chip Kelly is a smart, respected coach.  Let's add to this mix a dash of emotion - thanks to Tom Brady and Julian Edelman both making the Homecoming King court of honor - along with a dose of rainy weather, and the ingredients for a less-than-dominant performance were perfectly put into place.
The TB12 Factor rendered most of the potential problems moot, of course, even if Brady's completion percentage was a pedestrian (for him) 24-for-40 (60%).  His 56-yard touchdown throw to rookie Malcolm Mitchell was scripted straight out of Hollywood, it was that artistic.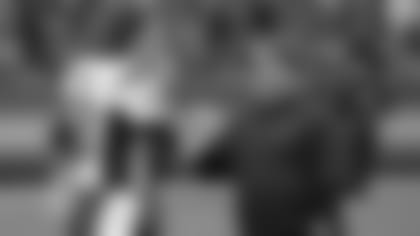 But it also appeared there was a single-minded purpose for Brady and the offense, in the absence of Rob Gronkowski, and that was to find his buddy Edelman as often as he could.  17 targets (with eight catches) seemed a bit much, especially with a few overthrows on deeper routes.
Perhaps the offense knew Kelly and the 49ers would try to take away what the Patriots do best - hit the short, intermediate routes…leaving the chances to, well, take chances a bit deeper with the ball?  And once you show a willingness to air it out, it does potentially loosen things in the middle for a guy like LeGarrette Blount (124 yards on 19 carries) to do what he does best.
Maybe the game didn't follow your scripted, pregame version of what New England should do to San Francisco?  But consider at least some of the above, and perhaps you can get the vibe here we're trying to emphasize - that right now, at this stage of the season, winning is everything.  Style points don't count.  There are no power polls or ratings or voters or even fans to impress.
Former Raiders' owner Al Davis once said it best - "just win, baby."  And that's what the Patriots did this week, and what they'll try to do again next week and the following weeks after that.  How you look as you reach the finish line doesn't matter.
Just get there before the other guys do, with one more point on the scoreboard than they have.  Winning ugly is way better than not winning at all.
Now, about those style points
Oh, my.  The Patriots really didn't do themselves too many favors in the Noticeable Improvements department.  Let's start with an obvious nitpick, as Stephen Gostkowski missed his 3rd point-after-touchdown of the season following the Patriots' first touchdown of the game.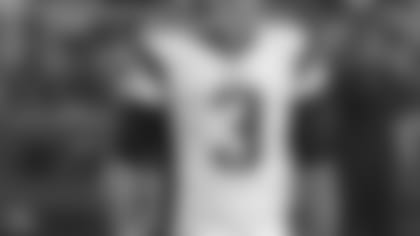 It seems safe to say that the NFL rule moving PAT attempts to the 15-yard line definitely brought a boring, mundane part of the game back to life, didn't it?  Extra points are no longer a given, no longer a moment to relax or catch your breath or retreat to the bathroom.  Rather, they require an extra moment or two of holding that breath (or something else) until a kick successfully navigates its way through the uprights.
Sunday, there were 12 PAT's missed throughout league play.  That's the most misses on any given Sunday in 50 years, which is extraordinary.  It's not just Gostkowski though, it's the game.  He adjusted on the final three PAT's he connected on, kicking from the hash mark rather than straight on, to account for a natural fade with the longer distance.  
So, you're paying more attention to kicks now, right?  The kickers should, too.
Get off the field, redux
At this stage of the season, let's face it, the defense "is what it is."  Can some improvements be made?  Of course, but the current core is going to be the constant.  The addition of Kyle Van Noy at linebacker was notable this week, as was the starting role in the secondary for Eric Rowe once again.  From here forward, it will be about making plays and getting results.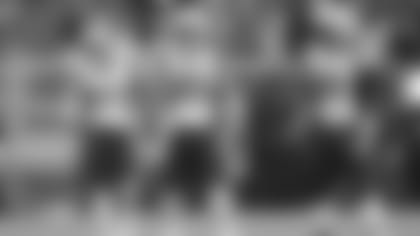 The Patriots, however, will get better results from this defense if they can somehow learn to get off of the field.  New England's "D" is in the bottom half of the NFL in 3rd down defense (ranked 21st), Red Zone defense (19th) and stands 28th in the NFL in takeaways. Getting ZERO takeaways against the 29th-rated offensive team in the league, on sloppy field conditions no less, isn't a step in the right direction.
Giving up a 92-yard touchdown drive in the 2nd quarter isn't exactly a good thing, either, against a 49ers' offense that is also last in Time of Possession.  But as noted above, a win is a win.  Against a better offensive team, it might not be.
Not exactly defenseless, but...
Perhaps the single-most frustrating item to notice about the defense is they're in position to make plays.  There was a concerted effort to put more pressure on the QB this week, and it paid off in keeping Colin Kaepernick (another "athletic" QB, by the way) in relative check.  Five sacks is a good start toward overall improvement.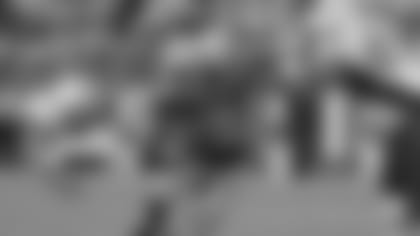 But running back Carlos Hyde rushed for 86 yards on 19 carries, and when Dont'a Hightower left the game for a few plays (he wasn't in for much of the Niners' 92-yard TD drive) it seemed to be the best part of Hyde's day.  He continually broke tackles for gains, and the Patriots' safeties also had difficulty wrapping up Hyde and the SF receivers.  The first play of the 3rd quarter, a nine-yard gain for Hyde, was also a result of missed tackles more than anything else.
Was there improvement?  Sure, the performance was improved in the second half.   When you hold the other guys to less than 300 total yards overall, you're making headway.  But it doesn't seem quite as sharp of a performance when you consider the other guys average barely more than 300 yards, anyway.
Call in the Red Cross, or the straight-jackets?
I'm not sure whether to laugh, applaud, stand in awe or simply ridicule South Carolina State linebacker Joe Thomas, Sr.   
When a walk-on gets into a football game, it's usually a cause for celebration and I suppose that was the case for Thomas this past Saturday against Savannah State.  Thomas saw his first game action with a three-yard gain on a rushing play.
But wait just a sec.  Thomas is also the 55-year old father of Green Bay linebacker Joe Thomas, and he had a big write up in Sports Illustrated precede his varsity experience this past week.  At his age, Thomas became the oldest player to ever play in a Division I football game.
Injuries from a car accident a few years back kept the father and son duo from ever appearing on a football field together at South Carolina State, with Thomas-the-son playing there from 2010-13.  But Thomas-the-Dad has one more chance to see playing time, with SCSU's final game against Bethune-Cookman this weekend.  
Somewhat fittingly, the 55-year-old Thomas made his debut on Senior Day at the school this past Saturday.  Isn't that good enough, Dad? 
*John Rooke is an author and award-winning broadcaster, and is presently in his 24th season as the Patriots' stadium voice. Currently serving in several additional media capacities - which include hosting "Patriots Playbook" on Patriots.com Radio - Rooke has broadcast college football and basketball locally and nationally for 28 seasons and is a member of the Rhode Island Radio Hall of Fame. *