The way things keep going for the Patriots, it may very well be they'll get to practice all sorts of scenarios in preparation for the postseason.  But the key for the here and now - is learning from past mistakes.  Amiright?
The real truth here is that no two years are exactly alike, and that trying to replicate a finish, a game or a strategy the same way you previously handled matters is a lot like trying to put toothpaste back into its' tube.  But it is a bit strange that the end-of-the-year stretch run in 2016 is setting up just as 2015's did, with a notable exception.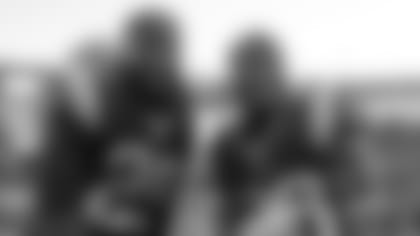 This Patriots' team is healthier at this year's end than last year's was.  Knock on wood.
Closing out the regular season for a second straight year in Miami affords the current Patriots a chance to control their own playoff destiny, with a chance to force the AFC to travel through Foxboro on the way to Houston and Super Bowl LI.  Of course, as we now know (and grimly recall), the Patriots of last season had a similar scenario unfold before them.
What may or may not have been done in the best interests of the football team didn't pan out the way it was originally intended, and the Dolphins managed to win a rather uninspiring 20-10 decision that put New England on a pathway through Denver.  And we know how that turned out.
But a game plan that seemed a bit, well, ultra-conservative and bent on preserving healthier bodies for the post-season didn't work out.  Bill Belichick would have us believe that wasn't necessarily the case, anyway.
"We try to do that every week, believe it or not," Belichick told the media in the aftermath of cleaning the New York Jets' clocks 41-3 Saturday.  "We try to be urgent, we try to win every week.  We try to do that every single week."
As if that last sentence was intended purposely for everyone who has ever questioned his decision-making process.  And that crowd is probably a large one, or at least a vocal one.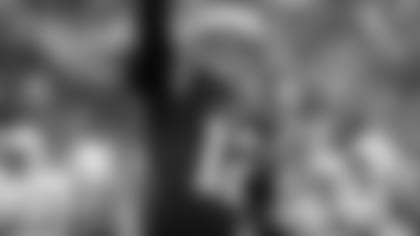 But with great success comes great expectation, year after year after year, and so the coaching staff and players are always held up to their own previous standards of ascendancy.  And sometimes, the emperor forgets to put on his clothes, too.  
We saw through a game plan of running the ball and playing conservatively a year ago against the Dolphins, ostensibly to protect a banged-up offense, so a similar strategy just ain't gonna cut it this time.  Or at least, it shouldn't.  
The teams are a bit different, of course.  New England isn't as injured as they were last year, and Miami doesn't "need" this game (although they didn't need it last year, either) with a playoff spot already secured.  Plus, the Dolphins have a major course correction at hand with Matt Moore at QB instead of an injured Ryan Tannehill, too.
But is this game worthless?  Needless?  A waste of time, effort and energy?  Not in any way, shape or form, if you ask the players. They want to play, all the way.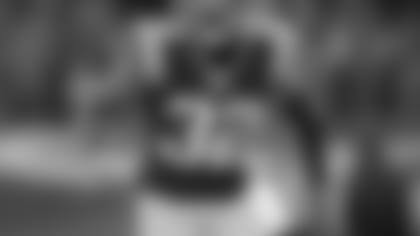 "I think everyone wants to talk about home-field advantage and playoffs and stuff like that," Pro Bowl safety Devin McCourty said after dispatching the Jets.  "We just know the most important thing as a team is playing good football, and that's going out - like I said during the week - and executing during practice, playing and practicing at a high level.  
"We see it work," he added.  "We go out there and have a good week of practice and then we come out here and play well so I think across the board as a team, we know that.  We understand it."
So is there a double-standard here?  Players saying one thing, coaches planning perhaps another?  Or is everyone on the same page - where turning to the next chapter might just mean playing for the franchise's 5th Super Bowl ring?
Stop me if you've heard this before, but "you play to win the game," don't you?
If not, we could see you right back here again, same time next year.
It's the little things 
After the past couple of weeks especially, who else has noticed the Patriots are running the ball more effectively up-the-middle with Dion Lewis than they are with 1000-yard rusher LeGarrette Blount?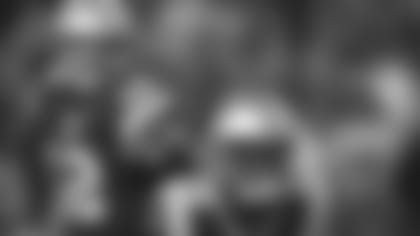 Have you stopped to ask yourself just why that might be?  It could be any one of several reasons, from game-planning and keying on stopping the bigger back, to teams' over-pursuit in the running game and Lewis' ability to make 'em miss.
It could also be an inability to hold blocks between the tackles, making it more difficult for a bigger back to hit the holes as quickly as a guy like Lewis can.  Or, simply losing the physical battles in the trenches.  Or, Blount is simply showing leg-wear from taking a season-long pounding.  
But make no mistake about it, the improved play of the offensive line overall is a big key to Blount's career-best year - and a big key to keeping TB12 healthy(er) at age 39.
But is there still some work to do on the rushing end of things?  Of course.  But having versatility in the backfield at present - which did not exist at this time last year - is a big reason for the overall success.
Woe are the J-E-T-S
Can't help but think that the New York Jets are a team and an organization that has a little black cloud hovering overhead that drops either thunder, lightning or rain on top of them at every inopportune moment possible.
To wit - as Ryan Fitzpatrick entered the game in place of an injured Bryce Petty, the Jets moved the ball on the Patriots' improved defense - well enough to be in position to climb back into the game with a touchdown that could have made it a 13-7 score in the 2nd quarter.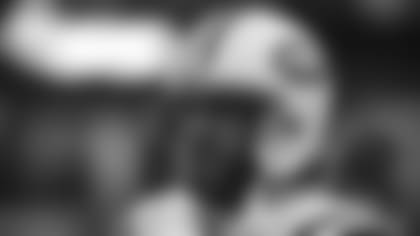 But then, BOOM - Austin Sefarian-Jenkins dropped what appeared to be a sure-fire TD strike from Fitzpatrick, and Nick Folk then shanked a 34-yard field goal attempt on successive plays, giving the Jets that Keystone Cops look and feel instead of one representing a successful NFL team.
Hard to pin the blame on a coach (Todd Bowles) fighting through his own health issues going into the game.  But if the players aren't performing for you, what's left to do?  Just End The Suffering.
Keeping the faith
One of the biggest nitpicks of the 41-3 blowout win had to be RB James White dropping what might have been a long-distance scoring toss from Tom Brady in the 2nd quarter.  Especially in light of the fact the Jets had just whiffed on a scoring chance of their own, that could have made this an actual football game before halftime.
But to illustrate, perhaps, the confidence growth TB12 has in his current set of receivers, he again dialed White's #28 just before the end of the first half for a 25-yard scoring strike.  The touchdown put the Patriots up comfortably 27-0, but also showed the clear confidence the QB has in his versatile arsenal.
It wasn't a perfect day, by any means.  The defense allowed the Jets 111 rushing yards, the red zone offense hit 4-for-6 for the day, but probably should have been 6-for-6.  
Little battles lost, perhaps.  But still winning the big ones that count in the end, like on the scoreboard.
And a little reminder...
...that when you win, it's still a loss for someone else.  Cleveland dodged the inglorious 0-for-16 dart by beating the San Diego (or is it Los Angeles?) Chargers 20-17, but while avoiding their own historic embarrassment (they could have joined the '08 Detroit Lions in Oh-fer infamy), the win may have cost Chargers' coach Mike McCoy a job.  
Did we witness the surrender of the defending Super Bowl champs on Christmas night in Kansas City?  The Denver defense had not allowed a 100-yard rusher and receiver in the same game in more than two years, but did so Sunday night in a 33-10, playoff-eliminating beat-down - and the Chiefs almost pulled off that feat in the first half alone.
And is it possible that Rex Ryan's downfall might have been at the hands of his perceived greatest strength?  Miami's Jay Ajayi pounded the Bills defense for 206 yards on 32 carries, his 3rd such game this season, and his 2nd against Buffalo.  
With the Dolphins having already clinched a spot for the postseason, thanks to Denver's loss, it's conceivable Miami could "dial it down" against New England next week in a meaningless game and save something for Wild Card Weekend.  
Where have we seen this scenario before?
*John Rooke is an author and award-winning broadcaster, and is in his 24th season as the Patriots' stadium voice.  Currently serving in several media capacities - which include hosting "Patriots Playbook" on Patriots.com Radio - Rooke has broadcast college football and basketball locally and nationally for 28 seasons and is a member of the Rhode Island Radio Hall of Fame. *