They can't win a big one on the road against a playoff team. 1-and-8 on the road at seasons' end against playoff teams over the last three years.
Even the self-proclaimed "intelligent analysis" of Football Outsiders played up this number as the Patriots prepared to parachute into Indianapolis for a ground battle – New England was a mere 3-and-11 in their last 14 games on the road against teams that finished the season with a winning record.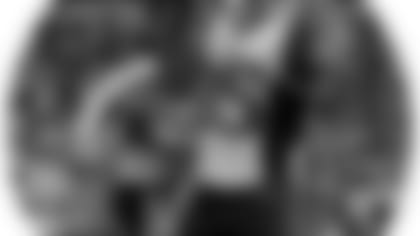 Apparently, every Pats' fan on the planet heard that last one, prior to the Patriots branding the Colts with a 42-20 pounding Sunday night. Everyone, perhaps, except Jonas Gray and a few of his teammates. What the Outsiders failed to take into consideration is that, while there certainly were some early-season bumps in the road, New England has the best overall record on that road in the NFL since 2000…at 76-41. And here's another number that shouldn't go unnoticed – since 2000, the Patriots are an astounding 40-1 when a running back hits 100 yards rushing.
The game plan was simple. Attack the middle with smash mouth football. Jonas Gray, a month removed from the practice squad, did most of the hitting that needed to be done, with an astounding 38 carries for 199 yards and four touchdowns…the four rushing scores representing a team regular-season record. And the near-200 yard night ties for the 3rd-best performance in franchise history, right alongside a Hall-of-Famer in Curtis Martin, who made his mark back in 1997.
A once-maligned offensive line simply ruled the night. It seems to me like the Outsiders might need to look at a few other things besides "just" numbers. Having spoken to Gray recently, prior to his visiting with season-ticket holders in a post-game interview inside the Putnam Club at Gillette Stadium, I was struck by his confidence – not that he was cocky, but that he was very self-assured – and felt good things could be on his horizon.
Little did we, or any Football Outsiders know how good those things could be. Numbers don't usually lie, but in this instance, they also don't tell the whole story. Closest matchup for any game in 10 years? That's what their numbers told us before the kickoff.
Before the Colts got 38 shades of Gray handed to them over four quarters.
Not-so-Terrific – Tom Brady's night was uncharacteristically off, especially in the first half. 10-of-19 for 84 yards and two interceptions – when he had THREE all season prior – gave him an un-TB12-like 24.8 QBR. The late 2nd quarter pick by Colts' CB Mike Adams was a particularly poor call (Brady called it "a bad play") that came on a 3rd-and-1 situation. Did anyone think about sticking with the game plan that was working? Brady rebounded very well in the second half, completing 9-of-11 passes for 173 yards and two touchdowns against a shell-shocked Indy defense.
Playing from behind – The Patriots never had to do that as a team Sunday night, but the defense, especially early, seemed to leave some huge gaps in zone coverage open for Andrew Luck to exploit. In TE Coby Fleener's case, after Dwayne Allen left with an injured ankle, he rose to the occasion by getting himself wide open to the tune of seven catches for 144 yards…as the linebackers and secondary switched out their coverage plans. Kyle Arrington, with safety help, did a number on T.Y. Hilton…and Darrelle Revis was solid against Reggie Wayne. But Fleener appeared to be an afterthought, and took advantage.
Change the rule – This isn't a nitpick against the team or a player, but against the NFL rule book. After the Patriots had taken a 28-13 lead in the 3rd quarter, the Colts botched the ensuing kickoff from Stephen Gostkowski that had flopped like a wounded duck inside the five-yard-line. It was inadvertently kicked back into the end zone and recovered by Indy…and appeared to be a New England safety, since the ball had first been touched in play by the Colts. The officials ruled for the Colts, however, saying the ball had not been "possessed" by any player…and therefore the kick was a touchback. What's to keep someone in the future from simply booting the ball through the back of the end zone after a fumble on a kickoff near the goal line?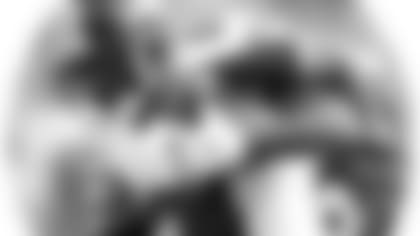 Maybe it's a generational thing, but I'm just now beginning to see the fascination with Justin Bieber. Especially now that the pop singer, while a superstar among music fans under the age of 30 (or so), is raising some awareness in the World of Sports. Perhaps he should come with a warning label.
Beware of the Bieber Curse.
It seems the now-20 year old singer, who has more than 50 million (yes, 50 MILLION) followers on Twitter, paid a visit to the Pittsburgh Steelers after a team worship service the night before they faced the then 1-8 New York Jets. In fact several players tweeted out photos of themselves with The Biebs, who has made no secret of the fact he likes to be associated with sports personalities – and the celebrity spotlight – and enjoys hanging out with them.
It just so happens, however, that Bieber's reputation as a sports gadfly isn't exactly helping anyone. In previous visits with notable athletes and teams, Bieber's presence at LeBron James' Cleveland homecoming, Miami Heat games in the NBA Finals, with Spain at the World Cup and in the Chicago Blackhawks' locker room during the Stanley Cup Finals has indirectly led to rather ignominious defeat by those teams he has visited. And it happened to the Steelers, too…as they were stunned by the J-E-T-S, 20-13.
#BlameBieber? That's a Twitter hashtag making a go-round the sports Twitterverse, ostensibly as good a reason as any other for inexplicable losses. And if the minds-that-be at Gillette Stadium are looking to fill a concert opening in the upcoming schedule, I've got another one to consider, too, before signing him up and scheduling a meet-and-greet with TB12 and his teammates.
Ryan's mouth lightens his wallet
Our favorite divisional punching bag just can't seem to keep from tripping over himself again, or more specifically, tripping over his tongue. And this time, it's cost him a hundred large.
New York Jets coach Rex Ryan has taken his fair share of shots during an otherwise dismal season, but even when he manages to win…he still loses. Case in point – during the Jets' 20-13 win over Pittsburgh a week ago, Ryan was caught yelling expletives at officials after the game had ended. The New York Daily News reported Ryan didn't believe the refs had protected his quarterback, Michael Vick, as well as much as they did the Steelers' Ben Roethlisberger. So, with a couple of apparently well-timed F-bombs aimed at the referees, Ryan was fined $100K by the NFL because he's a repeat offender in the public obscenity department.
Not exactly the blueprint we might use if we were fighting to keep a job. Ryan was, you might recall, fined $50K in 2010 for using a certain finger to tell a Miami fan they were #1…and yelled an obscenity at another fan a year later after a loss to the Patriots that cost him another $75K.
Perhaps Ryan simply doesn't give a "you-know-what" at this point?
Clowney joins the social circus
Send in the clowns? Houston Texan fans would settle for simply sending 1st round draft pick Jadeveon Clowney back into action…if he can tear himself away from social media.
Having missed seven games after undergoing knee surgery to repair damage suffered in the Texans' season opener, several sources originating in Houston say the Texans are growing tired of a perceived "lack of maturity" from the former South Carolina star defensive lineman.
Wasn't it just about a year ago that Clowney's college coach, Steve Spurrier, said his star players' work ethic was just "ok?" There were reports from NFL executives also questioning his habits, with one executive describing him as "lazy and spoiled." While his team was losing to Philadelphia a couple of weeks ago, a Houston radio station employee grabbed a screen shot from Clowney's Instagram account…which showed his "liking" a girl's photograph during the second half of Houston's loss to the Eagles.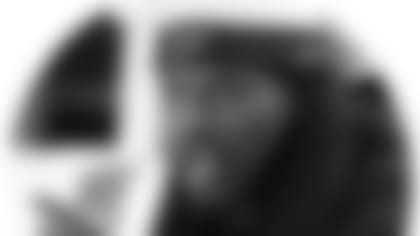 Say what you wish about social media and an individual's right to express themselves. Some people do seem to have WAY too much time on their hands, worrying about things they can't control. But if an athlete doesn't seem to be focused on his team while his team is actually playing a game…and the same athlete is being paid millions for that focus and talent, but can't seem to get back out there…who does have the right to question his/her motives?
Message to Clowney…and athletes everywhere. Social media, from Instagram, to Twitter and Facebook, appears to be what George Orwell wrote about in the novel "1984." Big Brother is watching. And if not Big Brother, someone else surely is.
Dez Sez Don't Test Me, Bro
He's had three agents in five years. Something tells me Dallas Cowboys' wide receiver Dez Bryant is getting ready for a run to the bank.
Bryant is in the final season of his rookie contract with the Cowboys, and certainly has set himself up as one of the game's premier receiving talents. But is he a player with million-dollar ability and a "10-cent head?" That's exactly what Jerry Jones and the Cowboys are hoping to figure out…and soon. Bryant's character concerns already cost him a drop to 24th overall in the 2010 draft, and he's had some off-field issues early in his career. Of late, he's managed to keep the shine from fading on the Dallas star, but the team is 100% correct in performing due-diligence here before laying a huge contract offer at his feet.
Jones said last week he wants an agreement with Bryant "for the rest of Dez's career." Bryant, who leads the NFL in touchdown catches (33) since the start of the 2012 season, said to the media "I am a very loyal person, but just don't test my loyalty."
Translation: Saddle up, Cowboys. And get ready for a stampede to the bank account…if you wanna keep him in your corral.
--
John Rooke is an author and award-winning broadcaster, and has been the Patriots' stadium voice for 22 years. Currently serving in several media capacities – which include hosting "Patriots Playbook" during the season on Patriots.com Radio for a 14th year – Rooke has broadcast college football and basketball for the past 26 years and is a member of the Rhode Island Radio Hall of Fame.
Follow him on Twitter - @JRbroadcaster