Banged up, discounted defense holds its own – check. Oft-maligned offensive line keeps it together – check. Hall-of-Fame quarterback continues his personal rise from the ashes – check.
And with the seasonal expectations somewhat resurrected over the past four weeks, the hype begins its build to a fever pitch prior to next Sunday's encounter with Denver – check again.
New England's 51-23 bombardment of Chicago was so thorough, so complete, so Patriot-like…there's simply not much to nitpick over. A defense that lost its' heart in Jerod Mayo and struggled against the NY Jets found a way to contain the Bears' Matt Forte, and limit Chicago's offense to three mostly-meaningless scores. The
offensive line that lost its' soul when Logan Mankins departed for Tampa Bay has found its mojo again, largely due to improved health and depth with the return of center Bryan Stork and guard Dan Connolly. And an offense that coughed, wheezed and sputtered through the first four weeks looks a lot like its former devastating self, with a cool, confident and clean (read "protected") Tom Brady leading the way.
"The guys up from played awesome. A lot of guys contributed. We got great play defensively," Brady was quick to point out post-game. "There were a lot of big plays and we got a lot of momentum, so it was a fun day. Those don't happen like that very often."
The transformation is a credit to the players and the coaches, of whom much was expected before this season kicked off. It didn't take long for disappointment to manifest itself through two largely inanimate wins, and two defeats…one of those an embarrassing national TV debacle in Kansas City. But those same players and coaches will tell you the job is nowhere near finished, especially with half of the season remaining.
"I don't think we're playing our best football at all," defensive end Rob Ninkovich said. "It's halfway through the year; we have to play our best football at the end of the season. You can never be happy where you're at."
No, but are Patriots fans happier than they were a month ago? Double check, and no discount.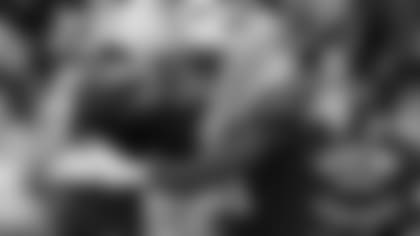 Red Zone hiccup** – With a 7-0 lead late in the first quarter, the offense was in position for an early left hook to the Bears' chin with a first-and-goal at the Chicago two. Three runs gained one yard, and an illegal procedure penalty pushed back an eventual Stephen Gostkowski field goal attempt back five more yards. Gostkowski made his kick – he's been money from any distance this season – but the glitch shows the potential need for running back assistance in short-yardage and/or red zone play.
Toughen-up the middle – Jamie Collins led the defense with 11 total tackles, and six of those were solo. Yet Chicago continually attacked the middle of the Pats' defense, and had some success with Matt Forte (114 rush yards, 54 receiving yards on six catches) and tight end Martellus Bennett (six receptions, 95 yards), much of it at Collins' expense. Collins also whiffed on a sack attempt in the 4th quarter. While the NFL's #1 ranked secondary (in yards allowed) may have had its best day overall thus far, with Darrelle Revis and Brandon Browner supplying some punch, Collins, Dont'a Hightower, Deonta Skinner, Akeem Ayers and whoever else lines up outside of the trenches needs to know THIS is where opposing teams will look. First, and often.
A sudden case of the dropsies – three of TB12's first four incompletions were drops. Two of those came from the formerly sure-handed Julian Edelman. Brady had only five incompletions for the entire game. Not coincidentally, after the early missed connections, Brady looked elsewhere often…and Edelman had just one catch for 14 yards on the day, while Rob Gronkowski and Brandon LaFell benefited from the increased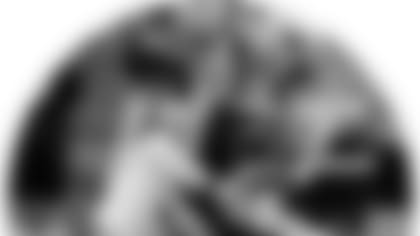 attention. Good thing other options have opened up offensively, yes. But Edelman's role as a safety valve is leaking just a bit…it could use a patch-up.
A Vote for Nitwit of the Year
A strong candidate for "Nitwit of the Year" may be Chicago's Lamarr Houston, who injured his right knee while celebrating a sack of the Patriots' Jimmy Garoppolo in the 4th quarter. "I probably shouldn't have celebrated while they were blowing us out," Houston told ESPNChicago.com, "but it happens."
Really? When exactly does it happen? When you're either dumb enough to not know the score up on the scoreboard or you're selfish enough to not care? Houston's gaffe was so embarrassing that he continued to trend on #1 on Twitter more than two hours after Sunday's game had ended. His injury was reminiscent of Detroit linebacker Stephen Tulloch's ACL tear suffered earlier this season, also while celebrating. "I'm very disappointed for Lamarr," Bears coach Marc Trestman said afterward.
Disappointed FOR him, coach…or disappointed IN him? The incident seemed a fitting end to a very disappointing day all around for Chicago.
To defer or not defer, that is the question
Sunday's game notwithstanding, think about this for a second – with ball security so important to having success in the NFL, why do coaches flat-out GIVE the ball away to an opponent when they WIN the coin toss?
It's a free possession of the football. It's a chance to start the game on a positive note, and a better chance at getting a lead on the scoreboard…rather than having to depend on your defense to do it. Maybe the NFL should institute the rugby "scrum" for possession of the ball? Bet there wouldn't be any deferrals there.
Patriots' coach Bill Belichick has always stated "we'll do what we think is best for the football team," and like a majority of his fellow head coaches prefers to defer taking the ball until the start of the second half after winning the coin toss. The reason behind this thinking seems to come from the belief that teams try to "steal" possessions early by forcing three-and-outs on defense. Flip the field with positioning and score, and then coupled with an extra shot at the end zone late in the half plus the first possession of the second half…you put the other guys in a real bind.
Uh huh. Sounds fine in theory. What happens if your defense isn't good enough to force a three-and-out? That has been problematic for the Patriots this season, even though deferring possession after winning the coin flip happened against Chicago. Seems to me though, the best offense is still a good offense. When seizing game momentum seems to mean everything…and not turning the ball over is equally important in winning…deferring possession and GIVING the other team the ball defies logic. Doesn't it? You turn the ball over to the other team and lose any momentum you could have gained from scoring on offense yourself.
Stop overthinking it. Just take the damn ball, for what it's worth.
Manning's scoreboard watching
One thing on which we can all agree – things are going well right now in Denver.
After the Broncos systematically dismantled the San Diego Charges last Thursday night 35-21, about the only thing anyone got upset over was the scoreboard. Not the score itself, but the scoreboard.
Apparently, in the never-ending quest for in-stadium entertainment experiences for the fans, the Broncos' scoreboard operator/producer/director was flashing simultaneous pictures of Peyton Manning and Chargers' QB Phillip Rivers, causing the fans to respond by cheering and booing the photos. The Denver Post reported this went on for some time, before a team official finally told them to stop.
"I've got to have a talk with our scoreboard operator," Manning said after the game. "He's playing music and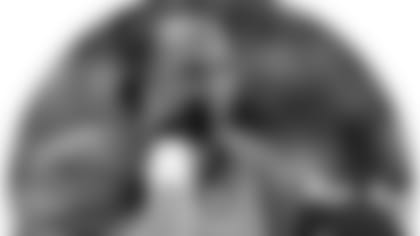 showing players dancing and getting the crowd fired up when we have the ball. I don't think he should be doing that. And I don't think he should be showing their quarterback (Rivers) on the sideline. I thought that was kind of disrespectful. Our fans our great, our fans are loud, but our scoreboard operator, it wasn't his best night."
Whoa. For Manning to be disturbed about – or even paying attention to and noticing – the big screen scoreboard production in his stadium, well…things certainly must be just fine in Denver.
After their win over San Diego, you'd be hard-pressed to say another team is playing better than the Broncos are, right now. Scoreboard distractions aside, Denver is showing their improvement over last seasons' AFC title team/Super Bowl loser, primarily through an improved defense.
Manning and his offense are no less formidable than last season, perhaps even more so. RB Ronnie Hillman is explosive when he touches the ball, and WR Emmanuel Sanders is another big gun in Peyton's holster he didn't have last season. But linebacker Von Miller is back, and healthy. Ex-Patriot corner Aqib Talib has added his strong cover skills to the secondary. And free-agent DE signee Demarcus Ware is also showing he's far from the finish line in his career, by making opposing quarterbacks very uncomfortable in the pocket.
Denver got busy in the off-season after a crushing Super Bowl defeat. But championships aren't won on 6-1 starts out of the gate, even if they've already beaten potential contenders San Diego, Indianapolis, San Francisco and Arizona this year. Impressive enough, but the war of attrition can be a particularly nasty battle to wage in the NFL, and though a 17-week regular season rosters are affected one way or another. You can argue Denver has had some good fortune in the injury department thus far, unlike what we've seen with the Patriots.
The teams best equipped to win in the present day are the teams that figure out they need depth – quality depth – and go out and find it. The Broncos are busting the league without needing to dip into the 2nd and 3rd teams much yet…but this season is just now reaching the halfway mark. There's still time for the injury bug to bite, and bite hard.
It might take that to derail this version of the Denver express. Does the road to the Super Bowl go through Denver in the AFC? Puts a little urgency behind next Sunday's matchup at Gillette Stadium, doesn't it?
Payton's Psychological Place
One team that has struggled when much more was expected of it this season is New Orleans. The Saints' season seemed to be swirling down the drain, currently standing at 3-4 after a home win over previously surging Green Bay Sunday night. Head coach Sean Payton, considered a motivator with a flair for the original (read "quirky") idea, is reaching for some new tactics in his bag of tricks.
The New Orleans Times-Picayune reports Payton has strategically placed mouse traps in his locker room, with a message on the white board for the players to "not eat the cheese" and stay humble. He's left gas cans in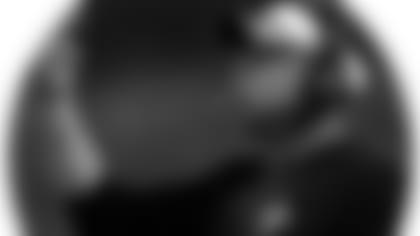 the lockers of older veterans, in an effort to squeeze a little fuel from them during a late-season run. Mirrors have been placed inside those lockers, too…although, that happened when Payton was suspended from the NFL two years ago. Some of those mirrors fell out and broke, and the Saints finished 7-9 as you might recall.
This past week before meeting the Packers, cartoons were placed in each locker, showing two men in a tunnel with pick-axes in their hands. One, mere inches away from finding diamonds, walked away. The other was heading full speed toward the prize…with the words "Never Give Up" written across the bottom.
Something sure seemed to work, considering the Saints' beat down of the Packers. We'll see if this motivational tactic has any legs left. Or if pick-axes find their way onto the sidelines.
--
John Rooke is an author and award-winning broadcaster, and has been the Patriots' stadium voice for 22 years. Currently serving in several media capacities – which include hosting "Patriots Playbook" during the season on Patriots.com Radio for a 14th year – Rooke has broadcast college football and basketball for the past 26 years and is a member of the Rhode Island Radio Hall of Fame.
Follow him on Twitter - @JRbroadcaster