At the so-called halfway point of the NFL season (ok, it's really a little past that), it's always a good idea to take stock of where you are, and look ahead to where you might be going, in order to remain well-grounded and realistic with your expectations.
Especially if you have visions of Vince Lombardi's trophy dancing in your head.
With a five-game winning streak at the bye week, the Patriots have certainly thrust themselves back into the discussion of potential title teams. While that's a familiar position for this franchise to find itself, and likely an expected spot-to-be for fans…it's not quite the comfy, cozy couch you might think it is for most of the players to be placed upon. Only Tom Brady and Vince Wilfork remain on the roster from New England's last Super Bowl victory…and 27 of the 53 active players on the current roster weren't even in the NFL the last time the Patriots PLAYED in a Super Bowl, in February of 2012.
So this is largely a brand new game, with a different feel and an entirely different set of expectations for half of the locker room. Which means there are new lessons to be learned, especially when it comes to executing successfully during a post-season push, and new leadership that needs to be developed. And a lot of nitpicks that need cleaning up for the current Patriots to meet the lofty expectations, realistic or not, set upon their shoulders.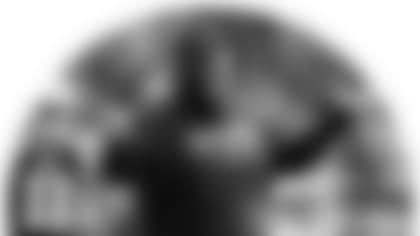 Pick up the dirty laundry** – Even though it appears the top six teams in the league in defensive penalties are all playoff contenders within their divisions, don't think for a minute anyone subscribes to overly-physical play. Or stupidity. "I think it just creates more opportunities for our opponents," Bill Belichick said this past weekend. "It gives (the opposition) extra plays on defensive penalties and it negates yardage on offense and puts us in long yardage…we've been able to overcome a few of them, but they've also gotten us into a lot of trouble. In the long run, it's certainly not the way we want to go." The Patriots are tied for the NFL lead in penalties per game (8.78), and lead the league in penalty yards (77.67) per game.
Keep TB12's shirt clean – The major focus of the early season troubles centered on, well, the center. And the rest of the offensive line play. Now that it seems some relative health and continuity have made a comeback, it is the line's charge to make certain Brady continues to be Brady…and keep him upright and untouched as much as possible. The more time he has to throw, the more open his receivers should become. And while they're at it, the O-line also needs to re-engage in effective run-blocking for Jonas Gray and Shane Vereen. Even having just the threat of a running game helps with play-action passes, and that's where Brady has been particularly effective.
And dirty the others – The gauntlet of opposing quarterbacks over the next month is impressive. Andrew Luck, Matthew Stafford, Aaron Rogers and Phillip Rivers can all win games by themselves. Getting pressure on them is important, sure…but until a healthy Chandler Jones can help with the pass rush again, figuring out a way to contain/confuse these guys should be Priority One for the season's 2nd half, just like it was for having success against Peyton Manning. Keeping the middle of the defense from becoming the Patriots' Achilles heel will determine if New England is of Super Bowl quality.
Cowboys create a hashtag for the ages
If you're into the social media thing – particularly on Twitter – you might want to check out the Dallas Cowboys. They could have an opening in their PR department for a social media twit.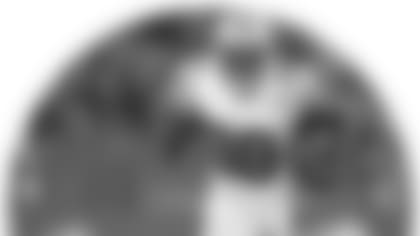 The 3rd of three NFL regular season games in London was played this past weekend, with the Cowboys facing the Jacksonville Jaguars. And true to their often-mocked moniker of "America's Team," the Cowboys apparently felt the need to reinforce the fact they were in the UK (United Kingdom) for all sorts of activities and exhibitions, right up and through the actual game itself. They even coined a special hashtag for fans to follow – and for NitTwits to have fun with – #CowboysUK. Or, #cowboysuk.
Those who may hate on the Cowboys are probably saying "we've known this for a long time!" However, you have to give Dallas' PR department a little credit…they stayed with the hashtag for the entire week, seemingly in defiance of their, um, unique phraseology. Especially in light of the fact an estimated 20 players reportedly missed curfew Saturday night prior to kickoff…although Cowboys' owner Jerry Jones denied those reports.
If you're wondering what Jacksonville's Twitter hashtag for their week in London was, while it could have been #JaguarsUK – they did lose the game, 31-17, to fall to 1-9 – they decided not to play along. #JAXinUK was where you could find their team-related Tweets throughout the week.
Apparently in Jacksonville, they know their limitations.
Dalton's meltdown in the national spotlight
First of all, I like Andy Dalton. I really do. But there must be something about the glare of the national spotlight, because when it shines on him, he melts faster than a Popsicle in the summer Texas sun.
In Cincinnati's 24-3 loss at home last Thursday night to Cleveland, Dalton's performance was historically poor. 10-of-33 passing for 86 yards, and three interceptions earned him a QBR of 2.0 (that's right, TWO-point-zero), which was less than the number of picks he threw. It was cringe-worthy, with several of his incompletions sailing high, or wide, or simply just not near their intended targets. Scatter-shooting, like with a sawed-off shotgun, comes to mind. You just don't know where your shot is going.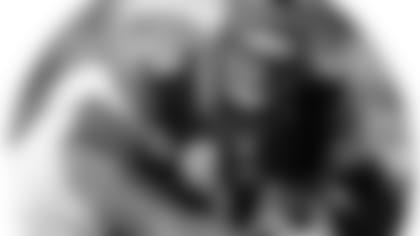 After signing a $115 million, six year contract during the past off-season, there were many in and around Cincinnati who derided the deal as wasteful, even though Dalton has had some success as a starting QB overall. He's 34-21-1 since taking over under center for the Bengals after being selected in the 2nd round (35th overall) in the 2011 NFL Draft, with one Pro Bowl selection…but he's whiffed as a playoff starter. Dalton is 0-3 in the post-season, completing 57% of his passes with a QBR of 56.2.
Adding to this slice of miserable pie is the fact Dalton's Bengals are 2-9 in nationally televised games – where the entire country can watch his self-implosion – and it's understandable why some fans in the Queen City of Ohio were upset with his off-season monetary gains. After being blown out twice in a four-week span (at New England, at Indianapolis), and incredibly with only two home games left in the regular season, the Bengals also haven't done much to help their beleaguered signal-caller.
But it's the quarterback, especially one with a swollen bank account that gets most of the attention. And most of the sunburn in the spotlight.
Head-scratching half-season specials
Thanks to the stat geeks at NFL.com and to the Twitterverse for sending a few things this way, and normally, most numbers and statistics fly right on by my consciousness since there are two things that really matter in pro football – winning, and losing.
But sometimes, the numbers are tantalizing. Fascinating. And when nothing else seems to make sense (like Andy Dalton's Thursday night meltdown), numbers can do some 'splainin' when nothing or no one else can.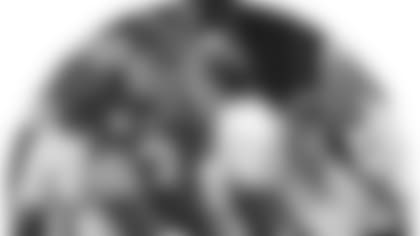 For instance…the Arizona Cardinals had the best record at the season's midway point, 7-and-1. They're now 8-1 with a 31-14 win over St. Louis, despite losing quarterback Carson Palmer to a knee injury. The last time the Cardinals were this good record-wise, they weren't in Arizona. In 1974, the then-St. Louis Cardinals were led by QB Jim Hart, running back Terry Metcalf and wide receiver Mel Gray. The offensive line featured HOF'er Dan Dierdorf and Conrad Dobler – who was considered one of the nastiest players of his era. Pretty impressive, right? Not so much…those Cards finished 3-3 (10-4 for the year) under Don "Air" Coryell. Can the present Cards become the first team in league history to actually host the Super Bowl?
For all of Cleveland's current resurgence, there is one stat out there that has kept the Browns from real relevancy. On the road, Cleveland had lost 17 straight road games in the AFC North division…before whupping Cincinnati Thursday night. You've got to go back to 2008 to find their last divisional road win, which also happened to be at Cincinnati. And the Bengals had been unbeaten in 14 straight at home, before falling flat to the Browns. Cleveland is now in first place in the division, and down is now up.
Ben Roethlisberger had 12 TD passes in two weeks, the NY Jets had 12 TD passes in their last 15 games…but the now 2-8 Jets grounded the Steelers 20-13…and QB Michael Vick told NJ.com the Jets might have won more, had he been given the chance to start over Geno Smith. Vick is now the first quarterback in NFL history to rush for more than 6000 career yards, which is more than some pretty good running backs had in their careers…like Billy Sims, Chuck Foreman and even Reggie Bush.
Green Bay was thought to be one of the best teams in the NFC before the year began, and may now be getting into their groove. In the Packers' 55-14 beat down of Chicago, QB Aaron Rodgers joined the erstwhile "Mad Bomber" from Oakland, Daryle Lamonica, as the only two players in NFL history with SIX touchdowns in the first half of one game. And the Bears became the first team since the 1923 Rochester Jeffersons (that's right, look it up) to have half-a-hundred hung on them in back-to-back games.
Curfew or not, the Cowboys' Dez Bryant had a rather remarkable second quarter in Dallas' London excursion. After putting up a goose egg in the opening period, Bryant took the next 15 minutes to pile up 158 receiving yards before halftime…the most yards by a Cowboy wideout over a single period in franchise history. And they've had some pretty explosive guys play the position, like "Bullet" Bob Hayes, Drew Pearson, Tony Hill and Michael Irvin…plus some guy named Terrell Owens in the mid-2000's.
Eli Manning's start at quarterback for the New York Giants in Seattle gives him 159 career starts under center…which happens to be one more than Phil Simms had. It's also the most QB starts for any player in the history of those New York Football Giants.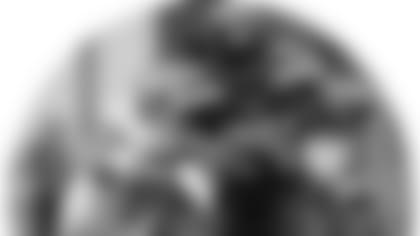 Also of statistical note Sunday…the Seahawks rushed for an astounding 350 yards and five touchdowns in their 38-17 win over the Giants. That's something NO team in the NFL has done since 1978, and QB Russell Wilson again went over 100 yards rushing himself. He has three games this season with more than 100 rushing and 100 passing yards – and in the entire decade of the 1980's, only one player (Philly QB Randall Cunningham) managed to accomplish the same feat. One time, in 1986.
Those numbers, however, seem pedestrian compared to these – the 1-and-9 Jacksonville Jaguars had the best Red Zone defense in the NFL through Week 9, allowing a touchdown on just 40 percent of their opponents' Red Zone drives. And the now 0-and-9 Oakland Raiders were #2 in the NFL in Red Zone offense, scoring touchdowns on 77% of their chances inside the 20-yard-line.
Will the season's second half produce any numbers like the first? In my best Twitterease, I am simply SMH.
--
John Rooke is an author and award-winning broadcaster, and has been the Patriots' stadium voice for 22 years. Currently serving in several media capacities – which include hosting "Patriots Playbook" during the season on Patriots.com Radio for a 14th year – Rooke has broadcast college football and basketball for the past 26 years and is a member of the Rhode Island Radio Hall of Fame.
* Follow him on Twitter - @JRbroadcaster*