Living in The Moment. Is there really any other way?
Unless you've turned into Marty McFly, it's all anyone can realistically accomplish. And the Patriots certainly did that Sunday night at Gillette Stadium with their resounding 43-17 thumping of the Cincinnati Bengals. So did the erstwhile washed-up "he's all done" quarterback Tom Brady, who led his team behind the emotion and ability a Hall-of-Famer can only possess.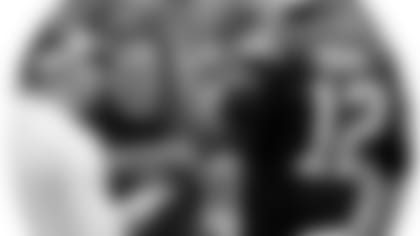 "Well, it's hard to be oblivious to things. We all have TVs or the internet or the questions I get and the emails that I get from people who are concerned," Brady said in response to a question posed about his – and the team's – rough week last week. "I think we've always done a great job putting losses behind us quickly and trying to move forward. It doesn't always go right."
But it went very right on Sunday Night, in front of a national television audience and a home crowd of almost 70,000 once-again-believers. After near-career crushing numbers through the first four weeks…and after an embarrassing Monday Night Debacle in Kansas City. Media and fans were both jumping off of the Brady bandwagon, and ESPN had reported there was tension between TB12, players and the coaching staff boiling to the point of a potential meltdown.
Sunday Night, harmony returned, with a quick trip back in time to a dominant past. "After the first couple of games, we were a little shaky," said TE Rob Gronkowski, who also showed flashes of his old self out there, with six catches for 100 yards and a touchdown. "It's great to come back strong, and (Tom) showed that he's still a young buck and he has a lot in his tank left. I'm proud to be playing with him." So, the universe appears to be in synch again. "I love all those guys, all my coaches," Brady said post-game. "I've never had any tension with any of them, truthfully."
Normalcy has regained its place in Patriot-land. For the moment, at least. But there were also a few moments of angst during the Bengal beat down, which should be enough to keep unicorns and show ponies from making an appearance on the sidelines anytime soon.
The penal colony is crowded** – Yellow flags continue to fall from the sky, with 12 flags accepted for 114 yards against the Bengals. Of note, Gronkowski had his own troubles late in the 1st quarter with an unsportsmanlike conduct penalty followed by a missed block that resulted in his boy Brady taking a seven-yard sack, helping to crush a drive. While the offensive line played a better game overall, Dan Connolly threw in a chop block in the 2nd quarter on a first down play that also helped kill another drive.
Dennard Doesn't Do It – Yes, Alfonzo Dennard returned to the defensive backfield for the first time since the season opener, missing time with an injured shoulder. But whoever lines up on the other side of the field from Darrelle Revis HAS to know he'll be targeted…and Dennard was. Two defensive holding penalties were called on him during Cincinnati's 10-play, 2nd quarter drive that put the Bengals on the board with a 23-yard field goal from Mike Nugent. 25 of Cincinnati's 57 yards gained on the drive were from Patriot penalties. And in the 3rd quarter, Dennard was beaten up the seam by Mohamed Sanu for a 37-yard TD strike from Andy Dalton.
A flag opens the door** – It's rare that a mistake leads to a spectacular result. Rookie center Bryan Stork was called for a holding penalty after a Stevan Ridley run had the Patriots knocking on the door at the Bengals' 25 with 7:48 to play in the 3rd. Backed up 10 yards, what followed two plays later may be looked back upon as a seminal moment this season – on 3rd and 16, Shane Vereen popped through that maligned line for 19 yards and a first down…with Brady hitting Gronkowski for a 16-yard score on the play that followed. A 20-10 game became 27-10, and the ensuing kickoff was fumbled by Brandon Tate and returned by Kyle Arrington for a touchdown to make it 34-10.
Game won. Season saved, potentially. Back to the Future? Time will tell, definitely.
Wilson Family grabs one last memento
Nothing nitwitty about it…but I thought Buffalo's 17-14 win at Detroit Sunday was poignant for a couple of reasons. First, with long-time Hall of Fame owner Ralph Wilson recently laid to rest in his hometown of Detroit,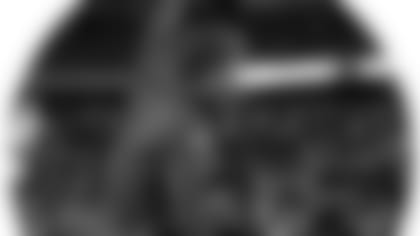 it was somewhat fitting the Bills played the Lions in the Motor City. And not only did Buffalo respond with a big road win over those Lions, with kicker Dan Carpenter nailing a 58-yarder with four seconds left as a fan tried in vain to mess things up with a laser-pointer in his holder's face…but the Bills also awarded the game ball to Wilson's widow, Mary, in her final game representing the Wilson family ownership.
It is expected Terry and Kim Pegula will officially take the reins of the Bills' franchise this week, pending approval of their soon-to-be fellow NFL owners.
Oh, and current Bills' defensive coordinator Jim Schwartz was carried off of Ford Field by some of the Buffalo players…as Schwartz triumphantly returned to Detroit, where he had been the head coach of the Lions for five seasons.
The Patriots hope the storybook ending stays in Detroit, with a trip to Buffalo this week to face the now 3-2 Bills for 1st place in the AFC East next Sunday.
Rex casts his feet, er, eyes forward toward New England
Classic Rex Ryan. He simply won't miss out on an opportunity to tweak the nose of his rivals to the northeast.
Not long after Bill Belichick told the assembled media at Gillette Stadium last week that his team was "on to Cincinnati," several times, Ryan couldn't resist firing a shot across the bow of the S.S. Patriot by opening his press conference with "Obviously, we're on to San Diego."
After a few moments of awkward silence, there were a couple of laughs, and Ryan repeated "Ok, here we go. Can we just move on?" For a coach of a team now reeling with four straight losses (1-4 overall, 1st time since 2007) it was a bit of a surprise to find his facetious attitude up front and in full view for everyone to see. But that was before his team lost to San Diego 31-0 this past weekend…and that's just Rex.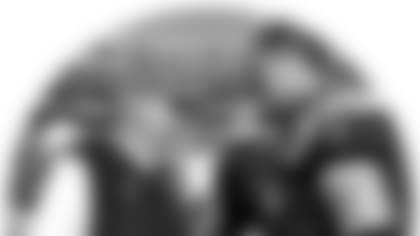 I'm finding it increasingly difficult to hate on the New York Jets, if only for the fact that he's become the anti-Belichick, and his sense of humor is usually spot on and refreshingly funny. When Ryan is finally released from his duties as head coach – and that day is coming, sadly – it simply won't be as much fun when the Pats and Jets get together in the future.
The Patriots get their first crack this season at grounding his dogs, or Jets… and stepping on Ryan's toes October 16th.
Refs throw their flags at the NFL
Still tired of seeing penalty flags flying on the football field? Admittedly, it's been a little tiresome to watch and more than a little aggravating at times. Ever-so-slowly, teams seem to be picking up the new points of emphasis after five weeks, with (a little) less laundry littering the field the past two weeks compared to the first three weeks of play.
But now, the ultimate flag has been thrown – by the officials, directed toward the National Football League. The NFL Referees' Association says the league has "caused confusion for NFL officials as to what the league does and doesn't want called." Really? If the refs are confused, then Houston, we have a problem.
In referring to penalties last week called on Washington's Chris Baker for a hit (a blindside block) on Philadelphia's Nick Foles, and on Kansas City's Husain Abdullah for his prayerful response to a Pick-Six off of Tom Brady, the union says both calls were graded as CORRECT…even though the league announced they were incorrect.
What gives, NFL? Expecting officials to make correct split-second decisions, when league executives give conflicting points of view, isn't exactly conducive to consensus-building. The explanation from the league was that on close judgment calls, officials are not downgraded for their decisions. As for the Chiefs' Abdullah, the player "did slide immediately before beginning his prayer…and the play should not have resulted in a penalty."
Perhaps all players, when committing penalties and realizing the egregious mistake(s) they have made on certain plays, should simply drop to their knees in prayer for forgiveness?
King Bill is Over the Hill?
That certainly seems to be the sentiment in many places these days, with the struggles the Patriots have had recently. Media and fans have both expressed plenty of displeasure with Bill Belichick the General Manager, as well as with Bill Belichick the Head Coach. After all, someone HAS to be responsible for the less-than-expected results on the field thus far, right?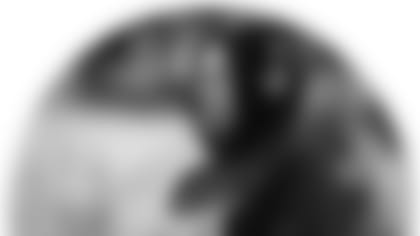 Has he lost touch as a talent evaluator? Pro Football Reference and CBSSports.com report that the previous four NFL Drafts have yielded just 10 current starters – and none who have made a Pro Bowl, yet. That's fair, but what about former Pro Bowlers like Randy Moss, Ty Warren and Richard Seymour being cut loose in the past few years – and none has reached a Pro Bowl since? And let's mention here that guys like Wes Welker, Corey Dillon, Andre Carter and Danny Woodhead were also brought in from other places that had all but given up on their abilities. Asante Samuel was a Pro Bowl cornerback that did reach all-star status with Philadelphia after he left New England, to be completely fair. Chad Ochocinco and Albert Haynesworth were absolute mistakes. But no one can bat 1.000 making these decisions…the track record is still pretty good with evaluating players, especially veterans.
You can't have it both ways. Recognizing talent and ability doesn't disappear over a months' time. Five Super Bowl appearances (and three wins) in 14 years should still be resonating loudly, because no other team in the NFL can presently make a similar claim. Perhaps, the perceived disconnect comes with the younger players, the draft selections and other rookies, where much of the criticism seems to be pointed lately? Three of the 10 starters taken over the past four drafts are offensive linemen…and the line has certainly been a point of contention thus far. It is true that it appears the Patriots attempt to draft more for perceived need, and value, as opposed to drafting the best available player – and that's what grinds the gears of many fans.
It also seems to be coming back to haunt this particular roster, what with talents like Minnesota's Cordarrelle Patterson or Carolina's emerging receiving star Kelvin Benjamin available over the past two years where the Patriots selected in the draft, only to have New England pass them over. It is true that New England has drafted 11 wide receivers since 2002, and only Julian Edelman and Deion Branch have left lasting, positive impressions…as ESPN noted this past weekend.
This is where GM Bill must depend on his troops in the accuracy department – like Director of Player Personnel Nick Caserio, and the several college scouts the team employs. The bottom line stops with Belichick, sure…but the info he's fed on all players is his to disseminate, alone. He makes the final call. Sometimes though, you get so close to the forest, you can't see the trees. Coach Bill spends most of his year with his current players; perhaps it's time to release the reigns and actually trust those working for him to do their jobs. It has worked in the past, when Scott Pioli occupied front office space in Foxboro; it still works from time to time in the present, finding those undrafted diamonds-in-the-rough – as rookie free agents like Malcolm Butler can attest. Or, Belichick can try a fresh perspective when it comes to evaluating the younger players…and make staff changes. But then, the boss might not like what he hears from the new guys. One thing appears almost certain through all of this – GM Bill hasn't made it easy for Coach Bill lately.
It's five weeks into a 17-week regular season. The year has not started as planned, yes. The emperor's clothes could be wearing a bit thin, sure. Perhaps then, his minions and loyal subjects need to speak up and get his ear – because the masses believe they're watching the kingdom begin to crumble.
--
*John Rooke is an author and award-winning broadcaster, and has been the Patriots' stadium voice for 22 years. Currently serving in several media capacities – which include hosting "Patriots Playbook" during the season on Patriots.com Radio for a 14th year – Rooke has broadcast college football and basketball for the past 26 years and is a member of the Rhode Island Radio Hall of Fame. *