Deep threats on offense? Receivers making solid cuts and finding open spots? Guys who can stretch the field – and a defense – to the point of breaking things open, and without much of a running game?
All of the above was on hand Sunday in Orchard Park, NY as the Patriots beat up on Buffalo, 37-22. Most impressive was the total offensive picture – New England scoring on every second half possession, and racking up almost 300 yards of total offense in the process. And that offense applied serious pressure to a good Bills' defensive unit even without much of a running game, after Stevan Ridley went down with a knee injury…and with another make-shift offensive line in front of Tom Brady.
Throw in the emotion from a charged-up crowd, full of energy and hope as Terry and Kim Pegula took over ownership reigns during the week from the late Ralph Wilson's family; a Bills' defense that found itself at the top of the stat list brought optimism, and a veteran quarterback in Kyle Orton manned the helm of an offense desperately seeking someone to get the ball into talented hands like those of Sammy Watkins. Likewise, the Patriots had their own emotions to deal with, after Ridley and linebacker Jerod Mayo left the field with knee injuries.
"It's definitely a blow to your soul, a little bit," was how wide receiver Julian Edelman described the locker room reaction to the way Mayo left the field, on a cart. But Edelman, Brady and the suddenly dynamic passing offense more than picked up any slack that might have been left behind, in what could certainly be described as a potential "character-defining" day for New England.
A little over two weeks ago, on a miserable Monday night in Kansas City, who knew this was possible?
Disciplinary measures needed – yes, the offensive line had its' lineup shuffled like a deck of casino cards again Sunday, as Bryan Stork did not play and Josh Kline moved into a starters' role at guard for the first time this season. Dan Connolly's head injury forced the Patriots into playing both Kline and Jordan Devey, and while both players did hold up at times under Buffalo's rush, tackle Nate Solder was dogged all day by Jerry Hughes. A jumpy offensive line, anticipating a fearsome rush and combined with a frenzied stadium crowd usually is not a good recipe for offensive success. Nine penalties in all for the day, there's a serious lack of attention to detail in the "little things" department. It makes Brady's performance, as well as the job done by his receivers, even more impressive.
Hold the Line – continuing with the theme from above, just about everyone playing on the line had a hand in the officials' laundry getting dirty Sunday. Nate Solder, for all of his 1st round pedigree, has had a rough start to his season…and he had an even tougher day trying to handle a speed-rusher like Hughes. Connally's departure in the 2nd quarter forced some not-quite-ready-for-prime-time players into action, and Devey and Marcus Cannon were flagged for penalties that killed drives and big plays. It's becoming an all-too-familiar refrain. Edelman and Aaron Dobson, lined up on the line, couldn't cope with the noise and were flagged for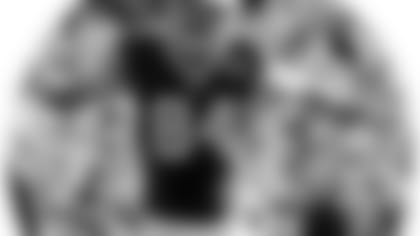 procedure penalties. Even long-snapper Danny Aiken's illegal procedure penalty in the opening period led to Stephen Gostkowski's first missed field goal attempt this year.
Put a cape on 84 out there, already – Buffalo tight end Scott Chandler, who is already a very good receiver, was cast in the role of the Bills' Superman on Sunday. Six catches for 105 yards led his receiving corps, as the Patriots' Darrelle Revis had uber-rookie receiver Sammy Watkins under wraps most of the day (2 catches, 27 yards). Still, while Chandler did make a couple of semi-spectacular grabs, his play emphasizes a real area of concern in the upcoming weeks for New England's defense, especially with Mayo out – and that's in the middle. Buffalo was also 8-of-15 on 3rd down conversions…the Pats were 7-of-15, by comparison…so getting teams off of the field continues to be a needed point-of-emphasis.
Is Hollywood ready for an NFL remake?
Pro football, in one form or another, could be on its way back to Los Angeles. That is, if LA really wants it back.
From 1946 through 1994, Hollywood had been the home to the Dons (All-America Football Conference), the Rams (relocated from Cleveland, moved to Anaheim in 1980, and to St. Louis in 1995), the Chargers (relocated to San Diego after one year in the old AFL) and the Raiders (moved from Oakland in 1982, then back to Oakland in 1994). Since '95, LA has been a wasteland for pro football, but there is new momentum to return the game to the nation's #2-ranked media market.
Seems silly, doesn't it? The second-largest city and market in the USA can't – or won't – support America's Game? For a dizzying array of reasons, the Rams and Raiders both bolted for greener pastures…largely due to a lack of municipal support for a new stadium, and/or the lack of an update to the semi-antiquated LA Coliseum. And the fans?
Meh. There are plenty of other options for entertainment in Southern California, and generally-speaking, SoCal sports fans are unabashed front-runners (Lakers, Clippers, Dodgers, Kings)…would they support anything other than a championship-caliber team? Unless a current team is struggling mightily where they're currently located, it doesn't seem to make much sense. Or cents.
Yet at last week's NFL owners meeting, league executives received updates on the stadium situation in LA with as many as six potential new locations mentioned, according to ESPN and NFL.com. Los Angeles mayor Eric Garcetti even said an NFL team is "highly likely" to come to his city in the next year. ProFootballTalk.com has also reported an NFL team will return to LA in the next 12 to 24 months. But consider this – NY Giants co-owner Steve Tisch said stadium progress "hasn't gone backward, but it hasn't gone forward." In other words, it's more of the same morass that's plagued pro football in SoCal for the past 20 years.
The NFL wants LA again, especially for the national ad revenue and to become a second "base" of sorts, outside of New York. The league has discussed the possibility of actually building and owning a new stadium as incentive for a new owner to pony up, or a current owner to relocate. The Rams and Raiders could apparently get out of their current stadium leases if they wanted to move, again. San Diego and Jacksonville have also been mentioned as possibilities, but it may cost too much for them to bring in the moving vans.
But if SoCal builds a stadium, will the fans come? History says…don't hold your breath.
Gurley's foible is also the NCAA's fumble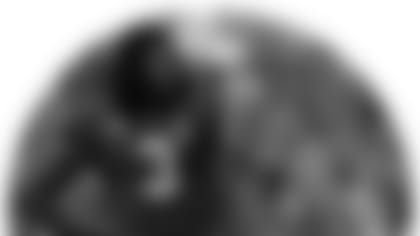 Georgia running back Todd Gurley has been suspended indefinitely by his school. Allegedly, Gurley accepted illegal benefits (cash) for his signature and likeness on items through memorabilia brokers.
And yet, the Georgia bookstore on campus has his jersey for sale. They can make money off of his notoriety, but Gurley himself could have blown a potential Heisman Trophy for a personal monetary gain made off of his personal signature. Makes sense to me.
Whether you believe the NCAA to be hypocritical with its eligibility rules or not, Gurley's suspension and likely drop from the Heisman race will undoubtedly damage his NFL stock…even though pro football is, of course, all about the business. The SEC had a similar situation last year with former-Heisman winner Johnny Manziel, who was investigated for receiving money from signing memorabilia. While nothing was ever proven, the fact he was associated with potential wrong-doing played a part in driving down his draft stock – at one time thought to be a Top 2 or 3 pick, Manziel ended up going 22nd to Cleveland.
What will happen to the pro fortune(s) of Gurley, especially if he's suspended for the remainder of Georgia's season? A few $5 autographs could cost him thousands – millions? – because if you can't play, you can't get seen to get paid. If he had won the Heisman, the residual affect would have kept his name lucrative for years. And this doesn't work in his favor – running backs haven't been selected in either of the past two NFL Drafts' opening rounds. Some pro scouts believe Gurley to be first-day draft talent, anyway.
Regardless, he didn't hurt anyone else. Didn't commit a crime. Didn't do drugs. What he did do, was try to put his academic major – business – to work for him a bit too early, apparently.
Irsay's return rekindles star QB conundrum
He's not quite the most interesting man in the NFL, but he does make his fair share of headlines.
Indianapolis Colts owner Jim Irsay returned to duty running his team late last week, following a six-game suspension by the NFL for a DUI arrest last spring. NFL.com's Michael Silver also returned Irsay to the spotlight, releasing some comments last week made by the Colts' owner in August, suggesting his relationship with Peyton Manning had become toxic prior to his release and eventual landing in Denver.
There are at least a few similarities with what the Patriots could face with Tom Brady, if this year's team doesn't reach the playoffs or if Brady is injured. "What people really forget is that we really loaded up for the 2011 season, we stressed our salary cap, we kept a lot of veterans and that sort of thing, and we really thought we were going to make that run," Irsay said to Silver. "And we knew that even if we did make the run in 2011, that we would have some real tough decisions to make going forward after that.
"But when Peyton got hurt, obviously, and then things just came apart, it was something where a lot of people didn't realize the type of salary-cap stress that we had and how we had to go in this other direction," Irsay explained.
NFL history will tell you teams always have a tough time with a star, franchise-Hall-of-Famer-to-be coming to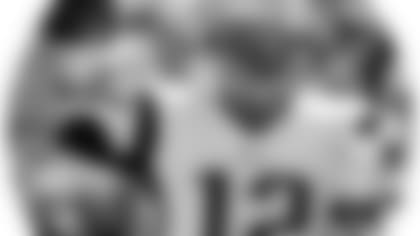 the end of his career. It happened to big QB names like Unitas and Montana, and more recently, to a guy named Favre. Brady's contract becomes guaranteed for the final three years if he's on the roster for the last game of this regular season…which is a home game against Buffalo. The way the money and salary cap play out, it only makes fiscal sense for Brady to finish this year right where he is…and if the team decides to move on – as Irsay did with Manning in Indy – then trade him to a willing partner after June 1, 2015.
The team does have a little extra cap-wiggle room, unlike what the Colts were faced with in 2011. Of course, if the Patriots get a few more performances from TB12 like they did in Buffalo this past weekend, the point is probably moot. Unless the injury bug bites, and bites hard.
Tom…stay healthy, my friend.
--
*John Rooke is an author and award-winning broadcaster, and has been the Patriots' stadium voice for 22 years. Currently serving in several media capacities – which include hosting "Patriots Playbook" during the season on Patriots.com Radio for a 14th year – Rooke has broadcast college football and basketball for the past 26 years and is a member of the Rhode Island Radio Hall of Fame. *