We're about to put ol' Mo to the test.
You remember Momentum, right?  A Patriots' fans' best friend.  A Patriots' player's personal cheerleader and confidant.  An all-knowing assistant for Bill Belichick and the coaching staff.
There isn't much ol' Mo can't do - except win games by himself.  Or herself.  Mo knows how to play both sides of an argument, and I have yet to meet a woman who doesn't know how to use Mo to her advantage in one of those.
Announcers love to talk about Mo.  How one team has "it," or how a player is benefitting from having Mo on his or her side, thanks to repeated successes on the playing field of choice.  But is Mo merely a psychological phenomenon, or is Mo an actual living, breathing, qualitative force in our lives?
There is no question that the Kansas City Chiefs are riding a wave of Momentum into their visit with the Patriots next Saturday at Gillette Stadium.  11 straight wins?  Picking up from the ashes of a 1-5 start at the gate to an 11-5 regular season-and-near-AFC West crown, plus a Wild Card-bludgeoning of the Houston Texans?  Mo has been camping in KC for a while, to be sure.
And there is little doubt that Mo found time for New England this season, too.  10 straight wins to start the Patriots' season had New Englanders' riding the crest of success behind Mo - until Fate decided to intervene and stick its' fickle finger in the form of Injury right in the middle of all of the fun.
So which team is in the best possible place to use Mo's benefits this week?  From the Chiefs' perspective, Mo has become a powerful, driving force behind their play because of the heightened sense of confidence Mo has given them.  Knowing you can win is half of the battle behind actually winning.  Believing you can win is a hugely important factor in peak performance.
Then, there's the other side.  Losing Mo, after having it earlier, and trying to pull it back to your side is difficult to do.  Without going all psychological here, pressure brought on by a negative event or series of events can make Mo disappear about as fast as a raindrop dissolves in the desert.
Here are the facts:  KC is the hottest team in the NFL, right now, after losing five of their first six games.  NE has lost four of their past six, following a 10-game winning streak.  Similar, yet different.  To lose Mo, or to gain it back on your side, usually requires a significant occurrence or precipitating event.  An interception?  A fumble recovery?  A kick return?  A big defensive stand?  They all qualify as Momentum-changers.
But does a team have the personnel necessary to make a play, and cause a precipitating event?  Here's where reality kicks in - and if the Patriots have one, two or three (or more?) players return from injury with any sort of relative health, that personnel could be in place.  It's the situation where the "switch" can be turned on, or off, based on your play and where Momentum resides to this point in time.
Flip the switch and snap out of a four-games-in-six losing streak? Sure, it's possible. Recent history tells us winning streaks can be broken in Super Bowls, just as easily as they can start at the beginning or end of a regular season. At this time of year, ol' Mo is great to have around if you've got him (or her), but if you don't, don't fret.
Mo is just around the corner, waiting and ready to be put to another test.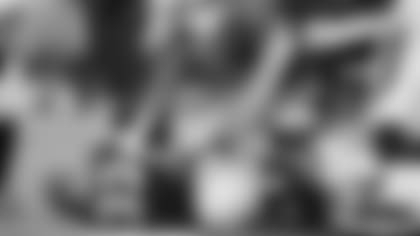 Bengals bungle their latest opportunity, again
Rivalries are what helps make sport special.  We don't like you, you don't like us - that's fine.  It gives the game you're playing some emotion - some juice - that can turn a game into a memorable event.
Rivalries and the emotions that go along with them can also get in the way of sound, sane thinking.  Emotions out of control can bring out the "stupid" in people, and to my way of thinking, that's precisely what happened in Cincinnati this past weekend.
With entirely too much "chippyness" existing between the Bengals and the Pittsburgh Steelers Saturday, thanks in large part to continuing their on-field emotions from a Dec. 13th brawl that resulted in $140K worth of fines, the Bengals brought their bungling ways to a new level of idiocy.
With players on both sides of their Wild Card encounter dropping like bugs flying into the light and hitting a zapper, Vantaze Burfict and Adam Jones basically handed Pittsburgh a win with their on-field antics.  Not one, but TWO 15-yard penalties against Burfict and Jones with 14 seconds remaining put the Steelers in position to win a game that the Bengals had actually come from 15 points down to lead.
Only in Cincinnati.  Jeremy Hill fumbled, giving Pittsburgh a final shot, trailing 16-15.  Then Burfict and Jones, great athletes but lacking in the common sense department, lost their cool with personal fouls that put the Steelers' Chris Boswell perfectly in position to kick a 35-yard field goal for the 18-16 win.
And kick the Bengals one more time in their now 25-year run of playoff futility.   Call it the "meltdown at Paul Brown."
Coach Marvin Lewis is now 0-7 in post-season play for Cincinnati, and a tremendous 4th quarter effort by his team was destroyed by two inexplicable, selfish, undisciplined plays by two selfish, undisciplined players.  Like it or not, their actions reflect poorly on the coach and the culture within his locker room.
It was a memorable game, alright.  Memorable for the wrong reasons.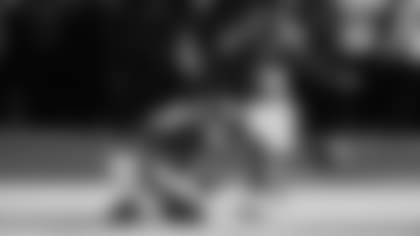 While Pittsburgh's Boswell managed to kick his team into next week's encounter at Denver, Minnesota's Blair Walsh managed to kick his team into infamy.
Walsh's 27-yard attempt in the final seconds of the Vikings' frigid game with Seattle wasn't blocked.  It wasn't tipped, it wasn't pushed back by a penalty and it certainly looked as if it were perfectly executed.
And then, he shanked it.  Pulled it left, like an amateur golfer hooking his drive on a 515-yard Par 4 straightaway.  Just like that, the Seahawks lived to defend their NFC crown another day, advancing to play at Carolina with a 10-9 victory.
To his credit, Walsh took full blame for the team's loss as his teammates attempted to console him afterward.  But it's not the first time for Minnesota to suffer at the hand - or foot - of a kick gone awry.  Gary Anderson missed a 38-yarder in 1998 that put Atlanta into a Super Bowl at the time.
You can make the case the Vikings were only in position to win the game because of Walsh, who earlier booted three from 47, 43 and 22 yards in the sub-zero wind chill.  Unfortunately, when kicking is all you do, you're only as successful as your last attempt.
Adverse results sometimes have a way of creating character where none exists.  Walsh showed his character by accepting blame for his mistake.  But in Cincinnati?
Well, they've got characters, absolutely.
*John Rooke is an author and award-winning broadcaster, and is in his 23rd year as the Patriots' stadium voice.  Currently serving in several media capacities - which include hosting "Patriots Playbook" on Patriots.com Radio - Rooke has broadcast college football and basketball locally and nationally for 27 seasons and is a member of the Rhode Island Radio Hall of Fame.  *
Follow him on Twitter - @JRbroadcaster