It was pretty amazing, really. The first game in NFL history matching quarterbacks with more than 150 regular season wins? Or the chants from the Gillette Stadium crowd in the 4th quarter of a game long decided before?
"Brady's Better!" Clap-clap, clap-clap-clap.
Tom Brady would be the first to tell you championships aren't won with seven victories on your record, but considering where this Patriots' team stood a little more than a month ago…following an eye-opening, come-to-Bill-Belichick performance in Kansas City…it might be easy to understand, and forgive, the change in attitude surrounding this Patriot edition. Vanquishing your arch-nemesis in Peyton Manning AND beating the best the NFL currently has to offer, 43-21?
Positively priceless. Astonishing. And impressive.
"Coach said after the game that seven wins doesn't get you anything and that's true," Brady said, following his 33-of-53 performance for 333 yards with four TD's and a pick. "I think we've got to keep the pedal to the metal and get back to work and take some time to figure out the things we need to do better over the next week and then get ready to go to Indy because that will be here pretty quick."
Seems like the more things change, the more they really stay the same. The "next week, next game" mantra was a common refrain in the locker room after dispatching Denver, because largely…that's the way it's always been during New England's dynastic decade of success.
"That's what we try to do every week. We try to have a game plan and go out there and execute it," Belichick explained. "I don't see where it would be any different next week. It will be a different game plan, a different matchup obviously, but we'll try to do the same thing next week that we did this week, that we did the week before, that we've been doing for the last 15 years. I don't really see it much differently."
The success is in the sameness, perhaps. A lot of big plays from expected sources – like Rob Gronkowski's thrilling one-handed catch, Rob Ninkovich's big-play pick off of Manning and Julian Edelman's spectacular punt return for a score – continue to define the character of a team, certainly. But the ability to bounce back from adversity, as this version of the Patriots has done since a 41-14 defeat at KC, has also marked what the "Patriot Way" has really meant since the start of the 21st century.
Hearing the whispers that maybe the game has passed him by just five short weeks ago has rekindled Brady's fire, and flat-out jet-propelled his teammates to similar successes. But to hear TB12 tell it, it's nothing more than Business As Usual. "You know, the only thing I really care about is the respect of my teammates and trying to go out there every day and earn it," Brady said. "There are a lot of things that I can't control…you've just got to try to figure out the things you can control and work hard at them and earn it every day. There's nothing that's given to you in this league."
With the Patriots having won five in a row by an average margin of almost 19 points per game – and two of those wins coming against current AFC division leaders – the next five games appear to be more than just your average speed bumps for this current juggernaut. At Indianapolis, home with Detroit, at Green Bay, at San Diego and home against a Miami team that isn't disappearing from the playoff discussion; each opponent will undoubtedly bring a unique challenge to a New England team that has revived its hopes and renewed its place in the current discussion of the NFL's best.
Just like Tom Brady has. Clap-clap, clap-clap-clap.
Flags-a-fluttering, still – Nine more hankies dropped against New England Sunday for 71 yards in penalties. That brings the total for the nine-game season to 79 accepted penalties for 699 yards, #1 in the NFL in penalty yardage and #2 (behind Pittsburgh's 80) in total flags thrown against. Brandon Browner,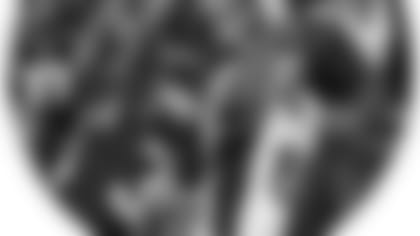 effective in his coverage of TE Julius Thomas, had an early pass interference call, then back-to-backers in the third quarter (encroachment and holding) that fueled a Bronco scoring drive. You say it hasn't mattered much so far? Perhaps…but Brady also mentioned his team left some points out on the field against the Broncos, too. This team might need some of those points before all is said and done.
Dropsies are contagious – Even though Julian Edelman seemed to correct his short-term troubles over hanging onto the football, the dropsies continued to plague Patriot receivers against Denver. Brandon LaFell dropped one in the end zone from Brady early in the second quarter, and had another drop in the third. Shane Vereen also dropped one in the third with 9:02 to play, even though he did come up with a key 4th down reception later in the same drive that kept alive a field goal drive. In the grand scheme of things, these weren't egregious errors…but in tight games to come, they could be.
Too pooped to pass rush – While the defensive strategy was to drop players into coverage and disguise looks for Manning to decipher, there was nary a pass rush in the pocket on #18. He had a ton of time to throw the ball, and did ring up 438 passing yards. The only sack came on a delayed blitz from linebacker Akeem Ayers, on a 4th down play late in the second quarter. True, this wasn't a fantasy football matchup. But while the bend-but-don't-break defensive philosophy ultimately worked here, let's hope the game plan gets a makeover for each opponent left on the schedule.
Rex sticks up for Brother Rob
Maybe an appearance on "Extreme Makeover" is in order? Brotherly love is alive and well in the NFL, it seems.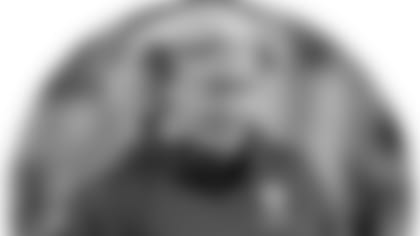 New York Jets head coach Rex Ryan gets his share of shots from critics around the league, but you can't say he doesn't stick up for his brother Rob – the current defensive coordinator in New Orleans. The two Ryan's are fraternal twins, and with Rob's Saints' team crawling back into contender status in the NFC, the former Patriots' linebacker coach (2000-03) is getting mentioned in some circles as a prime candidate to soon become a head coach.
Brother Rex told NFL.com last week he thinks his brother Rob's appearance might be keeping him from serious consideration as a top man for a team somewhere. "I mean, maybe the appearance turns people off," Rex said. "It is still a corporate world and you have to deal with a lot of different people. He thinks his hair costs him jobs or whatever, but if that is a fact -- go get a haircut, it's not that hard to do!"
Amen, brother Rex. Rex himself underwent a transformation of sorts in recent years, with weight-reduction surgery and coiffure cuts to give him more of the "CEO-type" of look. Perhaps his look hasn't directly affected his Jets' team's play on the field, but hey…he sure looks the part, doesn't he? As for Rob, he may need a bit more than just his suddenly-surging Saints defense on his resume – none of his previous defensive units (Oakland, Cleveland, Dallas, St. Louis) have been highly-ranked before last season (4th in scoring and total defense for 2013). New Orleans is 22nd in scoring, 25th in total defense this season, going into Week 9.
The Rob Ryan makeover, it seems, is still a work-in-progress.
Johnson's joy is all but gone
When Chris Johnson arrived in New York, he wasn't the only one who figured the change of scenery might do him some good. Five years ago, he rushed for more than 2000 yards in Tennessee, and was considered one of the game's premier running backs. He's still rushed for more than 1000 yards in each of his six NFL seasons, but fell out of favor in Nashville after contractual difficulties, coaching changes and camp holdouts.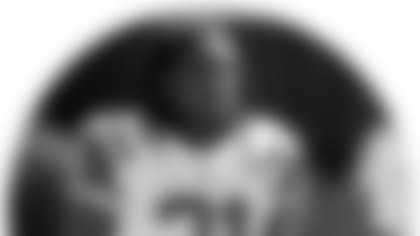 But it seems the new venue has only worsened his situation, as he's now relegated to a backup role behind Chris Ivory…as the team struggles mightily this season. Johnson has had only two games with more than 30 snaps this year (with only 268 rushing yards through 8 weeks), and told ESPN New York he's not sure what lies ahead. "If it's going like it's been going, there's nothing to be excited about or look forward to."
Johnson added he just wants to help the Jets win, and doesn't want to become "the guy that becomes the distraction."
Well Chris, one out of two ain't bad.
Fitzgerald shuts out noise, opens up mouth
No doubt about it…Arizona wide receiver Larry Fitzgerald still has "it" on the field.
His Cardinals sit on top of the NFC West division, and have been one of the true surprise stories in the NFL to the midway point of this season. "We're a blue collar, grind-it-out team right now," Fitzgerald told the Arizona Republic. "We're the San Antonio Spurs. We're not flashy. We'll take all those ugly, nasty, sloppy wins."
The analogy to the reigning NBA champions in San Antonio, TX wasn't a bad one at all. But in terms of being a bit sloppy…well, perhaps Fitzgerald needs to know when to pick up his foot (or his mouth) off of the accelerator. After hearing whispers that his career may be on the downward side, Fitzgerald responded with an 80-yard touchdown catch-and-run against Philadelphia. And then offered this analogy – "I'm squeezing all the juice out of the proverbial lemon," he said. "I've always been the best at what I do, even from high school. People will always nitpick…when Sammy Sosa was hitting 60 home runs, they said he couldn't hit curveballs."
Hmmm…was that before or after Sosa was caught juicing on steroids, Larry? Maybe you should re-think this one.
Got Shorts? Cowboys' Randle makes a deal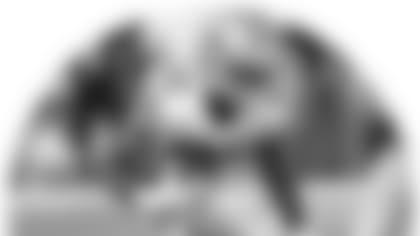 I always thought that crime doesn't pay? Sure looks like it has for the Dallas Cowboys' Joseph Randle.
We mentioned here a few weeks ago that Randle had been flagged for unknowingly (so he says) shoplifting some underwear and a tester bottle of cologne from a mall department store. After cracking jokes about his situation and even offering money to a female jail employee if she would give him a massage…you'd think Randle would be persona-non-grata with the endorsement folks, right?
Well, you'd be wrong. Randle was fined a game check by the Cowboys for his transgression, and issued a mea culpa to his teammates and the Dallas media two days after his arrest. He was verbally undressed by teammate Jason Witten, angered by Randle's downplaying of his crime and his comparison of it to some of his teammates' troubles. Randle then cashed in on the notoriety by signing an endorsement deal with MeUndies, a Los Angeles underwear company.
The possible commercial tag-lines are endless. "I liked these underpants so much, I stole them!" "How do you spell relief? T-H-I-E-F." Or, "MeUndies. All the underwear that's fit to steal."
There are some things that money can't buy. For everything else there's…well, you get the idea.
--
John Rooke is an author and award-winning broadcaster, and has been the Patriots' stadium voice for 22 years. Currently serving in several media capacities – which include hosting "Patriots Playbook" during the season on Patriots.com Radio for a 14th year – Rooke has broadcast college football and basketball for the past 26 years and is a member of the Rhode Island Radio Hall of Fame.