For a team that has a number of ways to win games with its offense, the defense has surely paled by any measurable comparison.
Perhaps, however, that perception is about to change.
The Patriots' offense is piling up yards and putting up points on the scoreboard, but all of a sudden the New England defense is beginning to show itself as an asset, rather than a liability.  Before the current season kicked off, names like Wilfork, Revis and Browner had disappeared from a Super Bowl defensive roster – leaving fans and pundits alike with a "let's just outscore 'em" attitude as the key to having any success.
Au contraire.  There is a certain
Two statistical takeaways against the Dolphins point to this sudden surge in defensive decisiveness:
Miami managed a mere 15 rushing yards, the 4th lowest total allowed in team history and the fewest allowed in a single game in nearly 10 years.
With five QB sacks against the Dolphins, New England now has registered 26 through seven games – putting the defense on a franchise-record pace for sacks in a single season.
The best antidote for whatever ails you on defense is a pass rush.  Individually, Chandler Jones leads the NFL with 8.5 sacks, and he has undoubtedly benefitted from increasing pocket pressure created by the tackles (Sealver Siliga, Dominique Easley, Alan Branch, Malcom Brown) on opposing offensive lines.    The Patriots also have superior depth up front, allowing for rotational play that helps in limiting running lanes.
As a result, a younger, less experienced defensive backfield is beginning to emerge with some play-making ability of its own.  Hey, it's great if you have all-world players back there – but if you don't, the presence of playmakers up front can usually pick up any slack left behind.
And there aren't many slackers right now anywhere, to be sure.
Playmakers?  Let's not leave out linebackers Jamie Collins and Dont'a Hightower, and Hightower's presence has made a huge difference in plugging any gaps that may have existed in trying to stop the run.  Collins' athleticism, described as "freakish" by some, has been a consistent match-up problem for opponents on offense.
It hasn't been an easy assimilation, by any means.  464 total yards allowed to Pittsburgh in the opener.  160 rushing yards and 32 points to Buffalo.  27 points to the Colts, 23 more to the Jets in games that turned out to be tighter-than-expected.  The total numbers, however, skew the overall impact that the defense has had on a 7-0 start to this season.  Since the opener, the Pats' "D" has limited teams to a mere 78 yards per game on the ground.
One of the many memorable trademarks of a Bill Belichick team has been the ability to "plug and play" – replace injured or departed players with less-heralded ones.  That next-man-up mentality has once again taken shape this season, and while the secondary won't be confused with last year's version...it may not need to be.
Let's include one more semi-sobering fact for the rest of the NFL – only Branch and Rob Ninkovich are north of 28 years old.  Good grief, they're young too?
Perception is everything.  And right now, the perception is these defensive Patriots are better than originally advertised.
Give 'em a little cushion?
Perhaps it's designed this way, just so no one is beaten over-the-top.  But when the Patriots' defense seems to have trouble getting off of the field on 3rd downs, it coincides with the secondary giving opposing receivers a little too much cushion on pass routes.
Now, Miami was a mere 2-for-11 on 3rd down conversions last week, so the overall effect on the game was nil.  But the very first 3rd down of the game was converted on a 3rd and 11, a 15-yard pick up by Rishard Matthews from Ryan Tannehill.
Overall, the Patriots defense ranks 12th in the AFC in 3rd down defense, tied for 21st in the NFL – so there is room for improvement, despite the statistical performance against the Dolphins.
Turn the page on turning the corner
This could be one area where we can all agree – LeGarrette Blount's best work is between the tackles, right?  And he's at his best when he can hit the hole quickly while the offensive line seals their blocks to give him a crease, right?
Then why, for the love of all things smash-mouth, does the offense attempt to run him wide where the quickness of the defense not only catches up, but pulls him down for an invariable loss of three (or more) almost every time?
Wouldn't Dion Lewis be better suited for running wide?  Just asking the question.  Wouldn't Blount be better suited for Blount Force Trauma on an opposing defensive front?  If these play calls come to keep the defense honest, then the Patriots are lying to themselves.
They don't work.  And they usually end up as wasted possessions.
Eight more penalties accepted for 69 yards against Miami.  Acceptable?  It certainly didn't hurt on the scoreboard.
The Patriots have actually improved steadily over the course of the seven games played thus far, going from one of the most-penalized teams in the league early in the year to 19th at last check.  But, NE is penalized more on the road than they have been at home – something to watch out for in the coming weeks.
Physical penalties, while disappointing, can almost be overlooked if a player is trying to do his job on a play.  It's the mental mistakes, like having an ineligible receiver downfield wiping out 1st downs...illegal procedure on 3rd or 4th down attempts...and blocking-in-the-back on good kick returns – all penalties that were accepted against the Dolphins – that can come back to haunt.
They haven't yet, but keep pushing that envelope and at some point, an opposing team will deliver the bad news.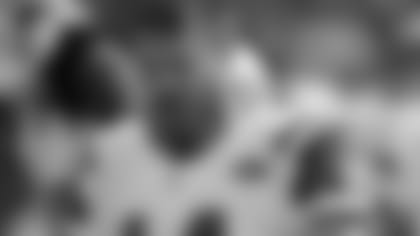 Jets QB's grounded in New York
It's almost too easy to pick on the Jets.  But right now, they're in danger of falling into irrelevancy not just in the AFC East, but in the entire AFC playoff picture after some early season success.
If their 34-20 loss at Oakland Sunday wasn't tough enough to stomach, the Jets may find the loss of BOTH of their quarterbacks nauseating.  Ryan Fitzpatrick suffered torn ligaments in his non-throwing hand, and Geno Smith – in his first action since having his jaw broken by a now-former teammates' punch – sustained big blows to his shoulder and abdomen.
Rookie Bryce Petty is on the roster, but there was thought to providing him with a "redshirt" year to increase his learning curve.  Now?  The Jets staff and front office are faced with a tough decision.
New York is still good enough to be a playoff team this season, with their defense.  But if they sputter on offense with both QB's banged up, or if they make the wrong call on where to go from here, a season of promise could crash and burn pretty quickly.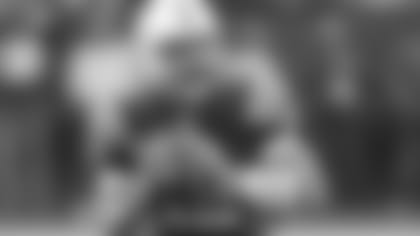 Luck or integrity running out in Indy?
For all of the feigned indignance coming from Indianapolis since last January, Sunday's news that QB Andrew Luck could have fractured ribs may uncover some real truth.
Fox's Jay Glazer reported that Luck suffered multiple rib fractures at the same time he injured his shoulder that caused him to miss Weeks 4 and 5, just before facing the Patriots.  There was never any indication of a rib injury on the Colts' injury reports.  The injured shoulder was reported.
Several reports Monday dispute Glazer's findings, but whatever that case may be, could the Colts be guilty of filing misleading or – gasp! – false injury reports?  Wouldn't that perhaps be considered ch-ch-ch-cheating?
GM Ryan Grigson certainly seemed to champion truth and honesty in guarding the so-called "integrity" of the game in the aftermath of his team's 45-7 beat down by the Patriots in the AFC Championship last January, by creating a ridiculous issue over a couple of underinflated footballs that never affected the outcome of the game.  Now, Grigson says "our injury reports are accurate. If people have any questions about player injuries, they should refer to our injury reports."
Love to, Mr. Grigson.  But if you're hiding something, if you're not telling the truth, how can we believe them?  NFL rules state that all players and injuries must be listed each week in order to maintain the integrity of the game.  Teams that don't properly disclose injuries are subject to fines.
So, which side of your mouth should we believe?   Weren't you ever told that people who live in glass houses shouldn't throw stones?
is an author and award-winning broadcaster, and is in his 23rd year as the Patriots' stadium voice.  Currently serving in several media capacities – which include hosting "Patriots Playbook" on Patriots.com Radio – Rooke has broadcast college football and basketball locally and nationally for 27 seasons and is a member of the***Rhode Island Radio Hall of Fame***.*
Follow him on Twitter* - @JRbroadcaster*