It was tough to watch, and it was hard to understand.  But the game on Sunday in Miami wasn't much of a game to play, either.
The Patriots certainly could have done themselves a huge favor by figuring out a way to beat the Dolphins.  A win would have given them the AFC's top seed and home field advantage throughout the playoffs.  A win would have provided at least a little momentum toward a potential post-season run.
A win would have also soothed the tortured souls of thousands of faithful Patriots' fans, no doubt gnashing their teeth and wringing their hands after watching a home-bound, 10-loss Dolphins' team inflict psychological (if not physical) damage upon their team.
Here's the question, however, that most everyone would like answered - and it's a simple one.
Why did the Patriots' game plan call for multiple runs, and only five first half passes?  Why was the offense shackled with its lowest yardage total in almost 14 years?  And why were Tom Brady and Rob Gronkowski, among others, still in the game in the 4th quarter - then pulled with two minutes to play with a chance to still win?
One-time New York Jets' coach (and current ESPN NFL analyst) Herm Edwards' infamous retort to a question asked of him in a post-game interview in 2002 - "You play to win the game.  Hello?  You play to win the game. You don't play it to just play it." - comes to mind as you ask yourself just what the Patriots were playing for Sunday afternoon in South Florida, and why they played this game the way they did?
The answer for New England doesn't come as easily as Edwards' long ago quote.  Sure, you play to win the game.  But you also play with your team's best overall interests in mind.  Was it in the Patriots' best interest to treat this game like any other and play full tilt?  Or was it in their best interest to play more conservatively - run the ball, run the clock and shorten the game, keep your quarterback on his feet and out of the way of a pass rush?
The trouble is, they couldn't do any of those things particularly well.  With the current state of the offensive line being, well, offensive...effective run-blocking and pass-blocking haven't occurred often enough to run, pass or protect well enough to win any game.  Sure, injuries have been a major factor with the less-than-satisfactory results, but since when are injuries used as an excuse - even if they ARE an excuse?
That leads to the conclusion that this team "reigned it in" a bit against the Dolphins, right?  Save whatever you have left in the tank for the post-season games that matter now; get guys out of harms' way who have little business being in the line of fire - so you have them for the games that count ahead.
Great.  But then why were Brady and Gronkowski still in the game well into the 4th quarter, then pulled with two minutes to play in a still-winnable game?  And TB12 had already suffered a twisted ankle after taking an earlier hit from Miami's Ndamukong Suh.  Legit questions, and undoubtedly, questions that won't provide an answer anyone will understand - or like.
Here's one thought - Miami's defense did a pretty solid job of wrecking whatever plans the Patriots had to win this game, whether the Dolphins had anything to play for or not.  Credit is due where it is deserved.  Could New England have adjusted the game plan in order to win?  Perhaps, but the risk involved outweighed the potential reward in the end.
This team knew it had a week off to rest its' wounded.  And, there's no one in the AFC - no matter the venue - they can't beat when healthy.
The most troubling aspect of the result is having now lost four of six games heading into the playoffs.  It's un-Patriot-like to have that kind of negative momentum at this stage of a season.  It also begs another question - will this recent streak have any effect on the playoffs?
You'll recall, before Thanksgiving there were other questions being asked, like "where or when will this team lose a game?"
At least that last one now has an answer.  As to the others, your guess is as good as anyone's.  The reality of it all - there wasn't much to play for Sunday, even if you (allegedly) play to win the game.
It's too easy to nitpick on the offensive line, even though it was obvious they had a very difficult day against the Dolphins' defensive front.  The idea to run the ball was actually a pretty good one, but when you can't run block and create holes for your backs to run through?  There isn't much left you can do.
Week 17 was the 9th straight week, by this count, that the Patriots played with different starters on the offensive line.  There have also been 12 different combinations of starters, so it's fair to say there has been a lack of continuity in an area that requires everyone to be on the same page for maximum production.  Can't do a thing about injuries, they are part of the game.
But coincidentally, production has steadily decreased over the past two months of the season.  Fix the line, fix the season?  It may be easier said than done.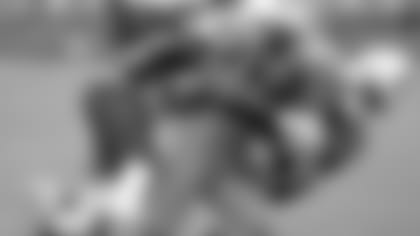 Hold the defense accountable, too
Early, the Dolphins ran roughshod through the middle of the Patriots' defense.  And this was with Patrick Chung and Devin McCourty returning in the secondary, after missing the Jets' game a week earlier.  While adjustments were made, overall the New England defense is usually stronger against the run than they showed Sunday.  Clearly, they are a better defense with Dont'a Hightower on the field.
There were also lapses in the secondary on 3rd and long situations (Logan Ryan), and relative newcomer Leonard Johnson was beaten for a 31-yard gain by Greg Jennings.  McCourty was a victim playing a two-deep zone on a touchdown play to DeVante Parker, and also gave up a big gain against Parker that set up the eventual go-ahead score.
The defense also lost containment on Ryan Tannehill for a big gain on 3rd and 11 that set up Miami's final field goal.  The Dolphins converted 8-of-17 3rd down chances.
Yes, the offense sputtered.  But the defense needed to come up big to help out, and couldn't.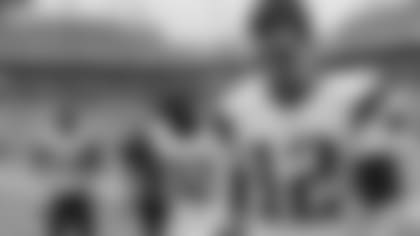 The game is 90% mental, the other half physical
Yogi Berra-isms aside, the game has taken a decided physical toll on these Patriots.  But as far as the Miami game goes, the mental part of it was also a bust.
From the game plan, to the execution of said game plan, to just plain letting the Dolphins hang around long enough to believe they could win, when they should have been knocked out early - it all added up to defeat.
Now comes the hard part.  Can these Patriots pick themselves back up from getting decked, with (or without) key players involved?  Are all of the injured eligible to return...going to return?  If so, can the offense and defense pick up where they left off two months ago?  If not, can this team figure out a way to survive and advance anyway?
Mentally, confidence is probably still high within the locker room walls.  How high, probably depends on the physical return of some players on both sides of the ball.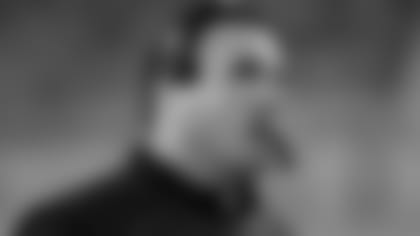 It gets darkest before it goes pitch black
If you're one of 20 NFL teams that have missed out on this post-season, it's certainly worth keeping the "darkest before the dawn" thought in mind.  Just how dark it gets, depends on how long Black Monday might last.
Some teams got the jump on the infamous day-after-the-regular-season ends.  Miami did that, although they have a few more decisions to make.  So did Tennessee, and so does Tennessee.  Cleveland and San Francisco pulled the trigger on moving their futures forward, by shedding their (recent) past on Black Monday.
If you're not making moves on this day, it doesn't necessarily mean there are moves to make.  But if you're the New York Jets, Indianapolis Colts or the Buffalo Bills, you might be scratching your heads trying to figure out where it all went wrong along the way - as they have done in recent years.
The more things change, the more they often seem to stay the same, too.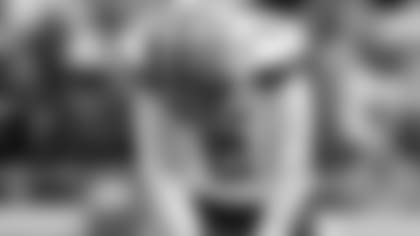 Even though he wasn't going to play on Sunday, Cleveland's Johnny Manziel was a no-show for a scheduled meeting with a team doctor.  Manziel is technically in the midst of following the NFL's concussion protocol, but his mind is apparently on everything BUT his job.
Reports have surfaced that Manziel was seen Saturday in Las Vegas, even though he posted a photo of himself with his dog at home on Instagram.  When you've had the track record of Johnny Football, however, and you manage to miss a mandatory medical appointment?  Whatever head he has left certainly isn't focused on football.
Rumors persist the Browns are done with his antics, but that will be for a new coach and general manager to decide.  Rumors also persist that Manziel wants to play for the Dallas Cowboys, and that Cowboys' owner Jerry Jones would also like to have him as a drawing card as a former Texas Aggie - if nothing else.
Emphasis on the "nothing" part, right there.
John Rooke is an author and award-winning broadcaster, and is in his 23rd year as the Patriots' stadium voice.  Currently serving in several media capacities - which include hosting "Patriots Playbook" on Patriots.com Radio - Rooke has broadcast college football and basketball locally and nationally for 27 seasons and is a member of the *Rhode Island Radio Hall of Fame.  *
Follow him on Twitter* - @JRbroadcaster*