Yosemite Sam probably said it best, as he often told his Looney Toons' cartoon frenemy Bugs Bunny "when I say whoa, I mean WHOA!"
Bugs, of course, rarely paid attention.  And when he did, it usually backfired into the face of a stunned, sad sack Sam.  Grab a little YouTube and see for yourself, if you don't know the reference.   And while you're at it, slow yourself down and pull in the reins on all of the playoff and Super Bowl talk, will ya?
Art can, and often does, imitate real life.  Yes, I just called cartoon animation "art."
The Patriots are barely a third of the way through the 2015 regular season, and already are being crowned King by most denizens of Patriots Nation.  But here's a cliché for you - "there's a lot of football left to be played."  And while that's true, sure, a 6-0 start to the season has only happened twice before in team history (2004, 2007) and on both occasions, New England reached the Super Bowl.
The juggernaut offense has scored 30 or more points five straight games (most since 2011), the defense is on pace to challenge a franchise record for sacks in a season (58 in 1977) and the Patriots overall are 8-2 against each of their fellow AFC East brethren in the last 10 games played against each team (a combined 24-6), and still have four of those left to play, including Miami Thursday night.
How does success NOT happen now?
Don't let facts get in the way of your pre-party celebration, however.  There is a first time for everything, and while these Patriots appear to be rolling into familiar territory, not everything is fit and flourishing as you might believe.
Let's start with the relative unsettled nature of the offensive line.  There's not much to be done about injuries, but at the current rate of recession even street free-agents may soon be a welcomed commodity.  Someone has to block the other guys, right?  If you're 6-3 and at least 300 pounds, keep checking the Want Ads.
What about the running game?  With all due respect, when the suddenly fleet-of-foot Tom Brady (six carries, 15 yards, 1 TD against the Jets) is your leading ground-gainer, why even have a backfield?  Maybe to block, or keep the defense off of him, but these Patriots just beat the #1-ranked statistical defense in the NFL without a real running game.  If you find or need one now, it's a luxury.
On the other side of the ball, the Patriots' Front Seven appears to be sound;  the group possesses a modicum of depth and has the ability to "make plays" when needed.  A sack here, a leap over a linemen there - not exactly fearsome, but at least formidable.  It's the secondary that could use a tune-up, or perhaps another athlete back there to help the "D" get off the field on 3rd downs.
And hey, sometimes you do need to credit the other guys.  "That's a good team out there. Got to go back to the drawing board and get better," Malcolm Butler said after the Jets were dispatched, 30-23.  "That's it."
Finally, what about what's left on the schedule?  There are four other teams that find themselves 6-0 at this point in the season, and while that suggests those teams have a leg up on others aiming toward the finish line, nothing is assured.  Since the current playoff format came into play in 1990, almost half of the 31 teams that have started 6-0 reached the Super Bowl (15), with eight of them winning it.
Math was not my favorite subject in school, but those numbers suggest this season isn't over...even if those numbers may be trending New England's way.   "We have a long season ahead of us," defensive end Chandler Jones offered Sunday.  "We're just taking it one week at a time. You can't think about what's going to happen or what has happened."
Denver and Cincinnati are also both 6-0 (as are Green Bay and Carolina in the NFC), and a trip to play the Broncos is on New England's agenda before any post-season planning can begin.  But hey, go ahead and dream a little.  The Patriots, after all, are out-smarting and out-running the rest of the league (so far) at least as well as Bugs Bunny ever managed in his Looney Tunes world.
Bugs always did win out in the end over ol' Yosemite Sam, didn't he?
Not one.  Not two.  Not three.  Six?  C'mon big fella.  Anyone have any Jerry Rice Stick 'Um they'd like to sell?
Safe to say Brandon LaFell's 2015 debut will be rather forgettable for him, but not for the rest of us.  Rare are debuts as memorable in a negative sense, but when you drop six catchable passes from Tom Brady, everyone watching is going to notice.
"Tom [Brady] threw some good balls, I should have caught them," LaFell told the Boston Globe. "I just have to get back to it.  We have a short week.  Dust the cobwebs off and come back out here and play."
To his credit, LaFell didn't blame his rust for the inability to connect with TB12.  Good thing, because he wasn't the only receiver having trouble - there were 12 possible drops by this unofficial count, helping to keep an already competitive game tighter than it could/should have been.
Get off the field, already
The numbers say New York converted eight-of-14 3rd down plays, good for a 57% success rate.  Did the defense really keep the Jets grounded on six of those 3rd down plays?  Didn't seem like it.
What was particularly agonizing on five of the eight conversions was New York's ability to move the chains on a 3rd and seven or longer.  Those are obvious passing downs, you know what's likely coming at you.  The defense could not come up with a requisite stop.
On the plus side, there were three straight series' in the 2nd quarter where the defense did force three-and-outs on the Jets' offense.  But there were enough big plays overall to make Ryan Fitzpatrick and Eric Decker look like all-Pros, and to make the Jets look like true contenders rather than pretenders.
And you're thinking what?
Can we nitpick on the opponent, too?  With the game hanging in the balance on their final two drives, the Jets curiously targeted receivers Jeff Cumberland, Chris Owusu and Devin Smith.  Not that those guys can't play, but when Eric Decker is plucking balls from the sky like picking apples from a tree - and the mercurial Brandon Marshall is available for his best Bill Russell imitation to win a jump ball, or two - you've got to wonder about the plan in mind.
And as the Jets were watching the Patriots run (no, check that - pass) the ball down their throats on their final touchdown drive, why were they reluctant to call a time out to save the clock for themselves?  And again, during their own field goal drive with less than a minute to play?
It's almost as if they didn't believe in their own chances of success, so why bother?  If you don't believe you can do it, you most assuredly won't.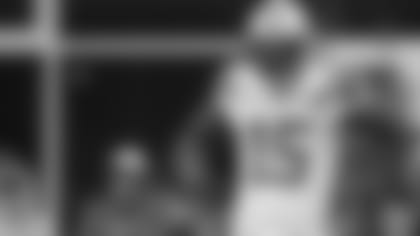 The Marshall Plan - Walk Home
Speaking of Brandon Marshall, while he has displayed some all-world talent this season, the year hasn't gone by without a few blunders, either.  Especially Sunday in Foxboro.
Not only did Marshall fail to get back to the line of scrimmage in a timely fashion at the end of the game - resulting in an illegal procedure penalty that caused a run-off of remaining time on the clock, but he also dropped/fumbled/botched a potential TD pass from Ryan Fitzpatrick that could have given the Jets a two-score lead in the 4th quarter.
Marshall tweeted Sunday evening "My A** should be walking back to New York. How you bounce back after moments like this produce CHAMPIONS or CHUMPS...#jets"
In the Jets' other loss this season to Philadelphia, Marshall attempted to pitch the ball to a teammate after a catch that was fumbled, and helped to ensure the Eagles' win.  He called that one, at the time, "probably the worst play in NFL history."
Those who saw the Patriots and Colts game a week ago may beg to differ, however.
Streaming to possible success
Was there any other reason to watch Buffalo and Jacksonville, other than to see if your internet provider would actually allow you the ability to stream the NFL's first-ever foray into a live, internet-based presentation?
Expecting long delays in signal buffering and frequent drop-outs with freezing video, the initial returns on "The NFL on Yahoo" were largely positive.  Not that there weren't occasional glitches, but there were 15.2 million unique viewers who watched for any amount of time, averaging about 30 minutes per view.  The game presentation was exactly as if you were watching a telecast on CBS, with network talent and production crews in their familiar roles.  Only the distribution channel was different.
Additionally, one-third of the audience was international - which is undoubtedly a pleasing number for the NFL.  You can expect more web streaming possibilities to appear on future schedules.  And the Bills lost a wild one to the Jaguars 34-31, which is undoubtedly pleasing a number of Patriots, Jets and Dolphins fans today, too.
*John Rooke is an author and award-winning broadcaster, and is in his 23rd year as the Patriots' stadium voice.  Currently serving in several media capacities - which include hosting "Patriots Playbook" on Patriots.com Radio - Rooke has broadcast college football and basketball locally and nationally for 27 seasons and is a member of the Rhode Island Radio Hall of Fame.  *
Follow him on Twitter - @JRbroadcaster