Patriots vs. Jets. New England vs. New York. It might be as close to a college-type rivalry as you can get in the NFL, minus the marching bands and fight songs.
There is geography involved, with the close proximity of the two teams between New York and Foxboro, and the division residence within the AFC East for both. There is certainly emotion involved, on and off of the field. What Patriots fan doesn't hold disdain for their butt-fumbling NYJ brethren, and what Jets fan doesn't scream "Spygate!" at New England when frustration sets in and nothing else makes sense?
There is ritual involved, too – and lately, the Pats and Jets have made it a habit of going right down to the bitter end of the game to decide a winner. It just so happens that yesterday's goat is also today's hero…as Chris Jones' untimely penalty on a field goal try a year ago cost his team a possible road win in New York, but his block of Nick Folk's 58-yard kick as time expired this year helped earn his team a 27-25 home win they might not otherwise have had.
The Jets dominated in just about every phase of the game, except for the final score. They did just about everything right, from figuring out a game plan to executing that plan…but they just didn't win. For some reason, grabbing defeat instead of victory – with the outcome dangling on a precipice – seems easier. It's safer. Winning requires doing a little bit more. Winning requires heroes rising to the occasion, willing to fail as they fall…but ultimately being rewarded for their efforts. The Jets, for all of their efforts, did not come up with THE big play, or knockout punch.
That has to be frosting on the frustration cake for 1-6 New York. For Jones and the Patriots, their efforts were rewarded last Thursday night, one year after a stunning failure. The storyline adds yet another chapter to the intrigue of the New England-New York rivalry, which continues to play on without missing a beat.
Carpe Diem, They Did Not – the biggest nitpick comes from Thursday night's opening drive. The Patriots lost the coin toss, took the opening kickoff (when losing is really winning in disguise) and drove 80 yards in four plays, hitting pay dirt with Tom Brady's 49-yard hook-up to Shane Vereen. It happened with a sudden efficiency, taking only 1:29 off of the clock, and NE failed to build any momentum from the lightning strike. Credit the Jets for methodically staying with their game plan and crawling back into the game, as their two field goal drives in the 1st quarter consumed 12:24.
Contain the Rain** – the weather was never really much of a factor, save for a couple of uncharacteristic drops on offense from Julian Edelman. But containing the rushing game of the Jets was nearly the Patriots' undoing, allowing 218 yards on 43 attempts (5.1 yards per play). Sure, there were only a couple of days to prepare for a ground-and-pound game plan without a key performer (Jerod Mayo) in the middle. But the NE rush defense has allowed 191 yards or more on the ground in three of seven games thus far. They lost containment on Smith several times and were pummeled up the middle by Chris Ivory and Chris Johnson, which helped lead to NY converting on 9-of-16 3rd down chances. The Jets didn't even have to punt the ball until 1:46 left in the 3rd quarter.
Playing to win, or winning plays? – the conservative nature of the play-calling at the end of the game, with the Patriots hoping to run out the clock to secure the win, has to be addressed. Three runs netting one yard did require the Jets to burn their final timeout, but isn't it preferable to control your own destiny, rather than have it decided for you? That's pretty much what happened, until Jones' heroics on the blocked field goal attempt. Yes, a more-aggressive approach (like passing the ball to gain a first down) can backfire. But it can also allow you to dictate the outcome to your opponent, rather than be dictated to. With the defense gouged by the Jets ground game most of the night, a little more octane on offense might have snuffed out the Jets' fire before it nearly came back to burn New England.
Tick-tock, trades on the clock
As you begin to sweat the NFL trade deadline (4 pm ET, Oct. 28)…it was too late to help the Jets' cause Thursday night, but the Patriots' rivals pulled off a deal that raised more than a few eyebrows around the NFL – bringing in receiver Percy Harvin from the Seattle Seahawks for a conditional draft pick.
It qualifies as a "wow" on a couple of fronts. One – the defending Super Bowl champs (who are currently 3-3) decided they could do without his explosive nature on offense. Two – the Jets decided to pick him up and deal with his explosive nature in the locker room. Harvin hasn't exactly been a model teammate (on his 3rd team in 18 months) according to multiple reports, and his subtraction could qualify as addition for the Seahawks as they attempt to get their act together with Arizona and San Francisco threatening their relatively short, sweet reign in the NFC West.
In their present 1-6 state, the Jets need a spark. They also need to decide whether or not Geno Smith is their man at QB, for the present and the future. Adding a potential offensive weapon like Harvin should help in that process, but it won't be Percy Harvin alone that decides Smith's ultimate fate. While he made solid choices Thursday night against New England, Smith's QB days will be numbered until he can regularly make the right decisions when it comes to reading a defense…something he hasn't done well in the past. Harvin adds a new dimension to a ground game that is already pretty solid, as was on display against the Patriots.
And if the Jets come back to flirt with a .500 record by the end of this season, Harvin could actually help his new teammates and his new head coach…by possibly saving Rex Ryan's job. Off-field issues, however, often find themselves magnified in the fishbowl of New York City. Harvin's got a bunch of them. Have fun with that, J-E-T-S…
Hogging the cameras, sharing the spotlight
A very interesting read from the austere Wall Street Journal this week – according to a study dating to 2010, only 11 minutes of a typical NFL television broadcast is actually focused on the action. Maybe that seems a little low to you (replays take up a LOT of time, perhaps), but if you've ever wondered how some coaches and players reach the highest levels of popularity…consider this:
The sideline shots of coaches, and close-ups of players, are not decided upon as part of a democratic process.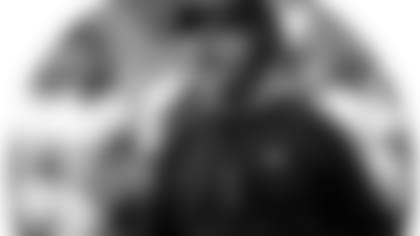 This also may not come as a surprise to you, but the producers and directors (previously thought to be part of an impartial "media," right?) who decide what shots you see on your TV screens are fans just like you are. There is no even distribution among the teams, among the players or coaches when it comes to deciding exactly who or what you see. Rather, it's the continuation of a big popularity contest. Those who are written about, those who excel, those who win…and those who exude TV personality and are photogenic…are generally the ones you see most often.
For instance, San Francisco coach Jim Harbaugh is noted for his angst, his anger, and his sometimes wild reactions to the play on the field. "Demonstrative" would be a good way to describe Harbaugh, and as such, he is at the top of the list of coaches "most shown" by network TV cameras, based on a two-game sample of games played this season. Any guess as to who ranks #2? New England's own Bill Belichick, whose stoic, hoodie-wearing-sometimes-cranky appearance is apparently adored by the network TV producers.
As for the players who are seen the most during television coverage, you can probably also make a good guess as to the Top Two. The Rivalry continues between Peyton Manning and Tom Brady, with Manning holding a slight lead in most-cutaways-focused-on-a-player. Somewhat surprisingly, Minnesota's Teddy Bridgewater finished 3rd among the players…Denver coach John Fox was 26th among coaches (Manning clearly is a camera-hog)…and Green Bay's Mike McCarthy was last. Aaron Rodgers could be abducted by an alien spaceship at midfield and McCarthy wouldn't so much as blink an eye. His unchanging expressions make the Patriots' Belichick look almost cartoonish by comparison. And the TV producers know it, hence, his bottom-feeding standing.
And not-so-surprising, Tampa Bay's Mike Glennon ranked dead last among quarterbacks who attract the TV cameras.
Who? Precisely the point.
Don't forget, Chucky is kinda creepy, too
I love to watch commercials. Not just the ones playing during the Super Bowl, but all kinds, all shapes, sizes, lengths and from all kinds of products. Not sure why, other than I like to pay close attention to the way they're written, and the way the actors portray the products they're trying to represent. Call me a "truth in advertising" kinda guy, perhaps.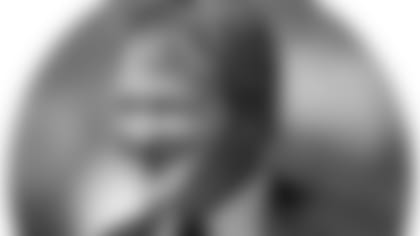 With that said, exactly why major sports sponsors like Corona (a beer) and Hooters (a restaurant chain) decided to use Jon Gruden as a spokesperson in recent TV ads is a little beyond my immediate comprehension. Sure, the ex-Raiders and ex-Buccaneers head coach has steadily improved as an in-game NFL TV analyst since 2009, currently working Monday Night Football with Mike Tirico. And I get the association with a big name for these companies, who hope the star association brings them positive attention in the public marketplace.
But did the decision-makers ever see the "Child's Play" movies, featuring one scary-looking, possessed toy doll? Gruden is still a dead-ringer for the fictional "Chucky" character in those movies, as he was dutifully dubbed by former Oakland defensive lineman Grady Jackson during his Raider coaching days.
He's drinking by himself at sports bars? Sending a nerdy, jock-worshipping waiter off on a wild goose chase for fruit to put in his beer? Goes to Hooters...by himself? For just the wings?
Absolutely nothing creepy about that.
Then again, being creepy is exactly what Chucky was all about, wasn't it?
When a quitter on Twitter isn't a quitter
If you are a social media savant, Twitter has probably given you moments of angst and anguish as well as given you the information you crave or the entertainment you enjoy in 140 characters…or less.
We've seen several instances in the past few years where notable personalities – in and out of the sports world – find their brains can't keep up with their nimble fingers and release a Tweet into the wild, only to regret it and then write retractions and apologies…and finally, a "come to Jesus" moment interferes with irrational thought and they just dump the account altogether. For athletes with large followings, dealing with criticism is one of the primary reasons some Twitter accounts go belly-up.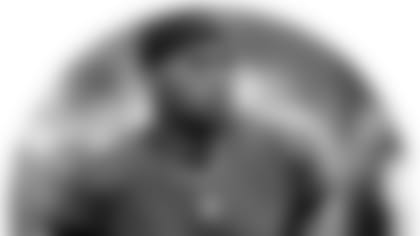 Baltimore Ravens wide receiver Steve Smith has apparently had one of these moments recently. Maybe. Smith tweeted on October 6th that he was "done with Tweeter," saying to his local media "at the end of the day, what's on my Twitter feed and what's going on with the world, I don't think that should be on the same level."
Ok. But clearly, Smith enjoyed "tweetering" as his account was the most active among Ravens' players before he abruptly pulled the plug. "I'd kill you on Twitter, so I had to stop," he told ESPN. "Somebody said something inappropriate to me, my wife said I wasn't being a very good example for my kids."
If you followed Smith and are sorry to see him go, fear not. He hasn't really stopped. Smith isn't shuttering his account and will keep it for marketing purposes…92K followers are worth something, it seems. And besides, it's just really hard to stop a runaway mouth that comes from a breakneck brain and leads to expeditious fingers…as he apparently has.
"Internet courage is like a Cover 2 corner," Smith said. "When you got safety over the top, you feel better about yourself."
Now THAT'S information and entertainment in a nice, neat 140-character package…or less. Who could ask for more?
--
John Rooke is an author and award-winning broadcaster, and has been the Patriots' stadium voice for 22 years. Currently serving in several media capacities – which include hosting "Patriots Playbook" during the season on Patriots.com Radio for a 14th year – Rooke has broadcast college football and basketball for the past 26 years and is a member of the Rhode Island Radio Hall of Fame.