No, not the nitwits sitting in front of the television cameras overstating the obvious – that the national media, for the most part, blew this "DeflateGate" thing.
The music group known as The Talking Heads, at the top of rock charts throughout most of the 1980's into the '90's, had a hit entitled "Mind" on their album "Fear of Music." Written by David Byrne and Jerry Harrison, I heard the song listening to the radio just minutes after Bill Belichick had delivered his address of defiance to the world Saturday afternoon in response to the media-emboldened controversy over deflated footballs. Somehow, the timing seemed appropriate.
*Time won't change you, money won't change you.
I haven't got the faintest idea...everything seems up in the air at this point.
I need something to change your mind.*
As for last week's headlines, this much is true. Time or money won't change anyone's opinion of the New England Patriots. Loved within New England, and surely reviled in many places outside of the inner circle, there is no middle ground...even if the team did nothing wrong with underinflated footballs. It will be hard to find anything that will change minds or opinions. And yes, until the NFL has completed its investigation in the matter, everything is very much up in the air at this point.
*Science won't change you, looks like I can't change you.
I try to talk to you to make things clear...but you're not even listening to me.
And it comes directly from my heart to you.*
Even with the scientific proclamations that have been made concerning what happened with those footballs, there are still those who doubt. Even the famed Bill Nye "The Science Guy" from TV tried to shoot holes in Coach Belichick's explanation of the science surrounding just how the balls lost air pressure – only to back up his claims with a professed love for the Seattle Seahawks. Nice try, Science Guy. He didn't want to hear it, and there are plenty more like him who don't want to hear it, either.
*I need something to change your mind, mind.
I need something to change your mind.*
I got the feeling that's exactly what Belichick was attempting to do when he stood at the Patriots' podium over the weekend, explaining his process, his reasoning, his actions and his research in an attempt to get to the bottom of this fiasco. He stood there for himself, sure. But he also stood there, defiantly, for his coaches, his players, his staffers and all Patriot fans. He stood there knowing there may still be those who question his integrity, but that no one should question others' over an issue that had no effect on the outcome of a game. Did underinflated footballs, changed out at the half of a 17-7 game against the Colts, have anything to do with a 28-0 second half and a 45-7 final score?
Of course not. And as to the issue of the integrity of the game, time and science should take care of the rest. That was Belichick's point, his statement to the media and to those who doubt. Unfortunately, the way some of the media works these days, time and science matter little in a world where immediacy is in demand, and facts can get in the way of a sensational story. Maybe there's something to this story, maybe there isn't. But the facts need to be unearthed, first, before jumping off of a cliff...or in front of a camera.
*I need something to change your mind, mind.
I need something to change your mind, yea*h.
Let's hope the nitwits – especially the former players grabbing a microphone with an axe to grind, or an agenda to drive – realize they've been had. Again. Maybe they flunked science while they were in school.
Make no mistake about it. John Harbaugh is a good football coach. But I don't know how I'd feel if I had to be in a foxhole next to the guy.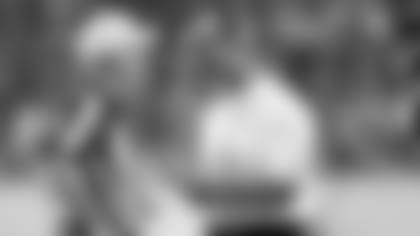 You've heard of the saying "keep your friends close, but your enemies closer?" Harbaugh's public proclamation of admiration for Bill Belichick in the past week sure seems like an attempt to smooth over any acrimony left in the aftermath of New England's 35-31 playoff win over his Ravens. As the Patriots forced Baltimore to dig a little deeper into the NFL Rule Book over the issue of unbalanced offensive formations, many were left with the impression Belichick and the Patriots had "schooled" Harbaugh and his team...and the subsequent lesson learned had helped New England earn their win.
But like any schoolboy scorned, Harbaugh did more than simply get mad. He may have gotten even...if we're to believe there's any truth to the story originally reported by Fox's Jay Glazer. Harbaugh has had a hard time in the past turning a deaf ear to any noise that's out there about him or his team, and in this case – after Tom Brady responded to Harbaugh's complaints of Patriot deception by saying "those guys gotta study the rule book and figure it out" – the coach's comeback was a doozy.
And it came with a catchy nickname – "DeflateGate." You want a fight? You think we need to study the rule book? Let's see if you know the rule book...let's have a look at those footballs.
Glazer's initial story, since seconded and repeated by others, had the Ravens and Harbaugh tipping off the Indianapolis Colts that footballs may be underinflated. The tip (or ratting-out, depending on your point-of-view) to the Colts was followed by public admiration for Coach Belichick this past week. "Bill Belichick is the greatest coach of our generation, without question," Harbaugh said. "I don't think anybody would doubt that. Nothing is going to change that."
Hmmm. That sort of behavior used to get kids beaten up on the playground in junior high school, by my recollection. It's made even worse with the knowledge that Belichick once recommended Harbaugh to Baltimore owner Steve Bisciotti for the Ravens' head coaching job. Nothing personal, though.
All is fair in love and war? Okay, coach. Just don't crawl into a foxhole with the guy.
Send in the clowns - the Circus comes to Arizona
If you're a reporter, it's not a lot of fun. But that's not the point.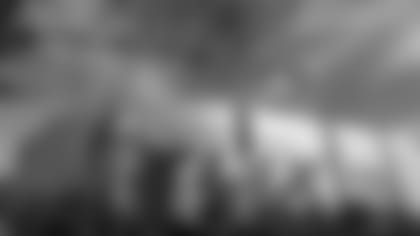 The circus that is Super Bowl Media Day may seem like nothing more than a big "made-for-TV" event – and it has become just that – but for your everyday beat reporters and TV guys, it's actually a hassle. Going into the day, it's best to have a story angle already outlined...because getting to everyone you might need to speak with is an exercise in futility. Why? Because the NFL issues credentials to EVERYONE with a pulse, it seems. Forget the fact you've covered a team all year long, even for several seasons.
You're in crowds fighting for elbow room with such notable characters as the female reporter from TV Azteca a few years ago, who wore a wedding dress and actually proposed marriage to Tom Brady. Another guy last year put on a red dress and a blonde wig, and tried to get others to interview HIM. Individuals routinely dress up as one super hero or another. Stations and television networks that do not routinely cover football – or any sport – are allowed equal access. And there was also the guy last year from Denmark who dressed up as a real life "Waldo." At least he answered the age-old question "Where's Waldo?"
Apparently, he's at Super Bowl Media Day.
No, there's no room for any real reporting skills here; you just need an open mind, a sense of humor and the ability to box out TV cameras trying to maneuver into your personal space. In recent years, fans have had the opportunity to purchase tickets to attend media day...to sit in the stands and watch the spectacle unfold below...and listen to players answer questions from Nickelodeon's "Pick Boy" such as "if you could be a tree, what kind of a tree would you be?"
I get why the NFL allows the nonsense to take place, along with the football stuff. Any noise is good noise, any news here is usually good news somewhere else. It's all-inclusive, and it gives the league exposure in all sorts of places during the biggest week of the year. Last year, Seattle's Marshawn Lynch showed up for the mandatory media scrum and promptly became the biggest story – only because he took off after a few minutes. Cornered by NFL Network's Deion Sanders later, Lynch explained he was "just about that action, boss," and not the interviews.
What do you know? I've got something in common with Beast Mode, but that's about my limit. I'm just about that action too, boss.
John Rooke is an author and award-winning broadcaster, and has been the Patriots' stadium voice for 22 years. Currently serving in several media capacities – which include hosting "Patriots Playbook" during the season on Patriots.com Radio for a 14th year – Rooke has broadcast college football and basketball for the past 26 years and is a member of the Rhode Island Radio Hall of Fame.
Follow him on Twitter - @JRbroadcaster