They played football at Gillette Stadium Sunday. I know this because there were fans in the seats, and players on the field.
What we saw from the guys in the blue jerseys, however, didn't really look much like football...or at least not the football we've seen them play for much of this season. With absolutely zero to play for except for pride, and maybe a little momentum heading into the post-season, New England played with little intensity and apparently zero interest against the Buffalo Bills in a 17-9 defeat.
Sure, the top seed in the AFC playoffs and home-field advantage had already been clinched by the Patriots, rendering the Sunday result meaningless. And, Buffalo has an improved team - finishing with a winning record for the first time in a decade - but if the game is on the schedule shouldn't it actually be played with a best effort in mind? Anything less speaks to the integrity of the game itself. I'll argue this one wasn't.
Forget the paying customers, forget the fans who follow the Patriots wherever they go, forget the fans who adore and admire and worship from near and from far - although these people are certainly reason enough to put forth a best effort. No, forget anyone and everyone who might have even the slightest contribution to a weekly paycheck for the coaches and players. Shouldn't there be a sense of responsibility to the very entity that provides the opportunity for these players to play, and coaches to coach, in the first place?
Commissioner Roger Goodell said earlier this year his Number One priority was "protecting the integrity of the game, and I will not relent on that." As an aside, the commissioner made his boast on the same day the NFL ownership group approved the purchase of the Buffalo Bills by Terry and Kim Pegula. With so much off-the-field focus recently on what's wrong in the game...with real-world issues like social responsibility and domestic violence rightfully stealing precious attention away from competition...shouldn't the actual game also hold itself to a higher standard?
It doesn't, when it creates scenarios like what we saw happen Sunday. You can't play fair with rules and/or attitudes in place that allow coaches to indiscriminately decide who should play, and who shouldn't. Then again, coaches should have the autonomy to decide who plays and who sits. It is the very essence of what a coach does. But we all know rules over eligibility, over injuries and availability, are often massaged to a teams' competitive advantage. Bill Belichick has always said he'll do what he thinks is best for the football team, and by resting a (relatively) healthy Rob Gronkowski and other key players, he presented an opportunity for other players to step up, to produce, and to win.
They didn't, probably because they couldn't. There simply weren't enough bullets in the holster available to win this particular showdown. Maybe by resting his best, it's best for these Patriots in the long run to be a little healthier, and maybe the decision to play Sunday without putting a best effort forward won't matter if they win it all on Feb. 1. Who knows?
What I do know is this...the schedule said there was a game on Sunday. We didn't see much of one, and the Patriots certainly didn't play much of one. They didn't have to.
Batteries need charging - Player availability aside, there's no excuse for coming out with a lack of energy. The Bills managed enough interest to march the ball right down the collective throats of the Patriot defense (six plays, 80 yards) on the opening drive, and New England never led in the game - at home, no less. Basic fundamentals were missing. Blocks were missed, passes were dropped. New England has failed to score on their own opening drives for five straight weeks, where they once dominated this season. They've trailed at halftime four of the past five games. Gone are some other rather meaningless numbers...a 35-game regular-season home winning streak against all AFC opponents (an NFL record), an undefeated all-time Gillette Stadium mark against the Bills, a 17-game home win streak against all AFC East teams and a 16-game home winning streak overall. And end-of-season momentum may be overrated, but the last two times the Patriots lost their final game of the regular season (2000, 2005) they didn't win it all then, either.
Drawing the Line -** While penalties have been a season-long concern on both sides of the ball, offensive mistakes are contributing to a slowdown in production. Sunday, four of the five penalties accepted (for 55 yards) against New England were on the offense, three of them coming against the line. Holding penalties, missed blocks and assignments, protection breakdowns, and an aggravating inability to pick up any consistent gains in short-yardage situations...are now more significant than at any other point in time this season, and the situational play-calling (or play-choosing, since Tom Brady does check-off) has been confusing, at least. Why? Because now, it's win and advance...or go home. The problems exist. It's up to the coaches and players to work them out.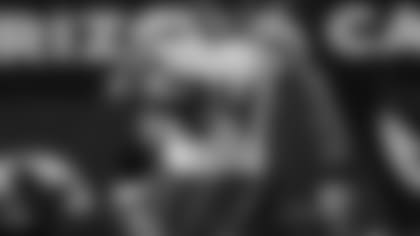 Absolutely spectacular was Marshawn Lynch's 79-yard touchdown run a week ago for the Seattle Seahawks against the Arizona Cardinals. It was the longest run of his career, and embodied his entire persona - speed, agility, power toughness, and stupidity.
The stupid part came from the leaping-into-the-end-zone crotch grab at the end of the otherwise remarkable run, which the NFL announced this week would cost Lynch more than $11K for his unsportsmanlike conduct.
There's no question Lynch is a special talent, and one of the best in the game at his position. Some of us may like the "boys will be boys" attitude out on the field, but for a league that has had more than its fair share of questionable and/or despicable occurrences off the field this year, Lynch's boast doesn't sit well here. Or in New York at league HQ, either. Nor should it.
Look, I'm not asking for choir boys here - nor is the NFL - and Lynch certainly isn't one of those, with his background of reticence and reluctance to engage with the media. But malcontents who think only of themselves, who play by their own rules, who seem to embody ME over WE...this league doesn't need, either. How about a happy medium somewhere? How about someone who can actually turn in a spectacular play, and simply hand the ball over to the official afterward? Or a simple Gronktastic spike would do just fine, if you feel the need to celebrate.
I'm reminded of a joke I heard once concerning the meaning of the term "TEAM." There may be no "I" in t-e-a-m...but for guys like Lynch, there ain't no "WE" either.
Ah, youth. Is it innocence, or is it ignorance that factors into really bad decisions? And when exactly does the maturity gene kick in?
If we could find the answers to the above questions, parents everywhere would undoubtedly be eternally grateful. But the truth is - sometimes, kids just don't listen. Don't want to listen, don't feel they need to listen...and the result is, well, somewhat predictable. Lessons get learned the hard way.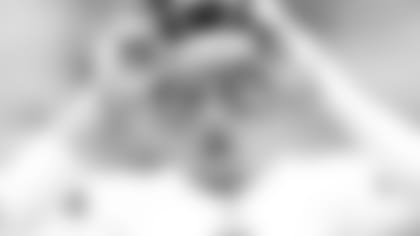 That may be about to happen with Johnny Manziel, aka Johnny Football, of the Cleveland Browns. The rookie quarterback entered the NFL with plenty of hype, and the Browns had a ton of hope, that he could/would be the spark returning Cleveland to relevancy within the league.
It hasn't turned out that way, of course. The former Heisman Trophy winner, with two starts and no wins as the Browns' QB, has been on injured reserve after a hamstring injury. With the commitment to his football career already in question - thanks in part to a partying lifestyle and lack of apology for it - now it seems his commitment to simple, plain common sense has completely escaped him. Manziel threw a party last Friday night that was attended by several of his teammates, including uber-receiver Josh Gordon, who was suspended over the weekend for a violation of team rules and is rumored to be on a short leash with management. Manziel also missed a team walk-through, and missed treatment for his injured hammy.
It may soon be that Johnny Football will need treatment for an injured ego, when Cleveland ships him out of town. And he'll probably wonder how and why it happened.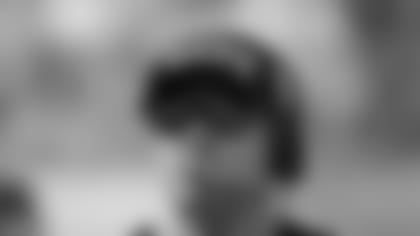 Black Monday - the first day following the completion of the NFL's regular season in which coaches and general managers of underperforming teams are summarily dismissed - did not disappoint this year.
Fitting that the term "Black Monday" for the NFL's use was originally coined by the New York Times, in reference to a 1998 Associated Press article on coaches being fired. New York was right in the middle of it all again this year, with Jets' owner Woody Johnson firing both head coach Rex Ryan and GM John Idzik. Chicago also cleaned house by letting go coach Marc Trestman and GM Phil Emery. Atlanta and San Francisco followed suit by parting ways with head coaches Mike Smith and Jim Harbaugh, although in Harbaugh's case it was termed a "mutual agreement" between the parties for him to step down.
In case you were wondering, five coaches were fired just a year ago...less than 24 hours after the completion of the regular season. There are five openings (as of this writing) this year. These two seasons may have been atypical - as it seems 7 or 8 coaches losing their jobs on Black Monday every year has been a rule rather than an exception. Every organization craves stability, certainly. But few are in the realm of the Patriots - since Bill Belichick took over in New England in 2000, there have been 136 different individuals serve as a head coach somewhere else in the NFL. Oakland has had nine in 15 seasons, 25 of 32 teams have had at least three head coaches since Belichick arrived in Foxboro...and nearly half of all NFL teams (15 of 32) have had at least five head coaches in the new "billennium." Those numbers are all but certain to change, again, before the 2015 season kicks off.
Five Patriots received Pro Bowl honors from the NFL, which isn't a real surprise. What might be a surprise about the NFL's version of an all-star game would be if any Patriots actually play in the game. Clearly, Tom Brady, Stephen Gostkowski, Rob Gronkowski, Darrelle Revis and Matthew Slater hope to be preparing for the Super Bowl instead...since the Pro Bowl will be played the week before the title game in Arizona this year.
Notable omissions from New England could certainly include Vince Wilfork, whose presence in the middle of the defensive line has anchored the entire Patriots' defensive effort, especially considering his comeback from injury a year ago; safety Devin McCourty and even wide receiver Julian Edelman - who had 92 receptions for 972 yards prior to missing the Jets' game with a concussion, and he missed the Bills' game as well. And let's not forget two NE linebackers, Dont'a Hightower and Jamie Collins, who personified the improvement seen by the defense overall...compared to last season's results.
Denver led the way with nine players selected for the Pro Bowl. Dallas followed with six players chosen, followed by the Patriots, Seahawks, Steelers, Packers, Eagles and Colts with five picks each. Not really sure what this says, other than teams on paper sometimes turn out to be nothing more than Paper Tigers. Notable individual omissions could include receivers Odell Beckham, Jr. from the Giants, and the Lions' Golden Tate...plus from this point of view, Bears' running back Matt Forte had himself a heckuva year (3rd in yards from scrimmage among all players) on a team that had a hard time running the ball.
Still, there can't be too many complaints. Whining over players left out of a game that no one really wants to play seems like wasting a lot of hot air and cyberspace, and might be better served for discussions over games that actually matter.
Every week, it seems there's always a factoid or two that pops up and brings a 'wow' as a result. Thank goodness for the Stat Geeks of the NFL, for if it weren't for our pocket-protector-wearing friends we just might not be able to win that argument at the bar - or at the water cooler - with our friends and co-workers.
For instance, coming into this week:
Since 1991, only five QB's have led the NFL in giveaways and still managed to reach the playoffs. One of those was the Patriots' Drew Bledsoe (1994), and another was the Giants' Eli Manning (in 2007. Ouch). This year, Indy's Andrew Luck has 22 giveaways, second behind Chicago's Jay Cutler (with 24).
Four teams in NFL history have reached the post-season with a losing record ('14 Carolina 7-8-1, '10 Seattle 7-9, '82 Cleveland & Detroit both 4-5 in a strike year), and the 2010 Seattle Seahawks are the only team (so far) to win a game in the post-season.
Bang on the Dolphins all you want, but Ryan Tannehill is the only Miami QB not named Dan Marino to throw for 4000 yards in a season. Marino did this six times in his HOF career.
And bag the Cowboys all you want, but Dallas went 8-0 on the road this season, the first team to pull off the feat since the '07 Patriots.
He was snubbed from Pro Bowl consideration, but the Giants' Odell Beckham, Jr. is the first player in NFL history to have 1000 yards receiving after missing his team's first three games. He actually missed the first four weeks this year. Just in case you need some ammo for that water cooler discussion this week.
John Rooke is an author and award-winning broadcaster, and has been the Patriots' stadium voice for 22 years. Currently serving in several media capacities - which include hosting "Patriots Playbook" during the season on Patriots.com Radio for a 14th year - Rooke has broadcast college football and basketball for the past 26 years and is a member of the Rhode Island Radio Hall of Fame.