Riding a six-game winning streak, including big wins over the Titans, Dolphins, Broncos and Cowboys, facing a second-year franchise with a 4-6 record and just a week away from a road matchup with the 8-2 Indianapolis Colts, one might think there would be a tendency for the Patriots to being looking ahead.
But not so fast. This is a Bill Belichick coached team and above all else that means that this is a well-prepared team. It isn't necessarily an easy job but Belichick finds a way on a weekly basis, regardless of the coming opponent, of keeping his team focused on the task at hand. He finds a way week in and week out of convincing his players that this could be the week when the winning roll comes to a screeching halt.
This week he is using Houston's record, including AFC East road wins at Buffalo and Miami, as well as a win at home against a very good Panthers team, to help emphasize his weekly point that on any given week in the NFL any team can be beaten.
]()
            "He's been in the league for 29 years," wide receiver Deion Branch said of the Patriots motivationally convincing head coach. "We are going to take every piece of advice that he gives us. They have defeated two teams in our division, Buffalo and Miami. So we know they are a pretty good team."  

So does that knowledge of Houston's key 2003 wins and Belichick's emphatic workmanlike approach help his team avoid potential "trap" games?
"That's a no-brainer," Ty Law said. "Those guys step up in those big games and like I said they did something that we didn't do and they beat those teams pretty convincingly. So you can't take them lightly. They have two rookies, just like we have two rookies playing outstanding football. Both of them have a chance to be 1,000-yard performers in Andre Johnson and their running back [Domanick] Davis. We are going to have our hands full. You can't take them lightly so as far as people talking about trap games and stuff like that, this is not the team because they are pretty good."
And that means all the players will be completely focused on what their coach is preaching this week as it prepares for the Texans, because to a man the players know that the game plan will put them in position to win.
"He does a great job of motivating and game planning," Law said of Belichick's game preparation. "He puts us in the right position to make plays. We feel that we already know what's' going to happen before it happens and that helps. It enables you to react faster and things like that. He does most of the dirty work and we just have to go out there and play because like I said he puts us in great position and he tells us what to look out for."
"As a professional it is your job to get ready, be prepared and go out there and play your best and that's what we are going to do this week," guard Damien Woody said. "We are definitely not overlooking this team. This team is a solid team and we just have to be ready to go against them."
College rivalries tend to spill over into the ranks of NFL locker rooms and no rivalry may be stronger than this week's matchup between Michigan and defending National Champion Ohio State. Years removed from the game itself, Wolverine alums Tom Brady and Ty Law and former Buckeye Mike Vrabel all maintain a more-than-casual rooting interest in one of the biggest rivalries in all of sports.
"Michigan by 10," Law said when asked for his thoughts on the game, a rivalry that comes up more than just the one time a year when the actual game takes place. "We always rag each other about it, even when we play dominos it's not Ty vs. Vrabel it's Michigan vs. Ohio State. So it's going to be an ongoing thing as long as we are playing sports. Even when we are done playing together we'll probably more so talk about Michigan/Ohio state than anything else because it's just such a great rivalry. That's a rivalry that's constant. It's consistent year in and year out. I mean rivalries change here in the NFL. So I don't think you can ever put an NFL rivalry, not even Oakland/Kansas City can be as good a rivalry as Ohio State and Michigan.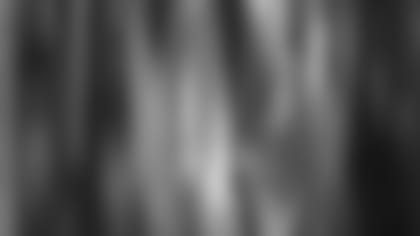 ]()
            "Brady is more diehard than I am. It's going to be interesting to see what happens and hopefully they come up with a win because we would love the Big Ten to get a national championship, but we can't let Ohio State do it twice. We can't let them do that."  

And are there any friendly wagers making their way around the locker room at Gillette Stadium leading up to Saturday's big game?
"No, no," Law said. "We aren't allowed to be betting on games. Bragging rites, that's all."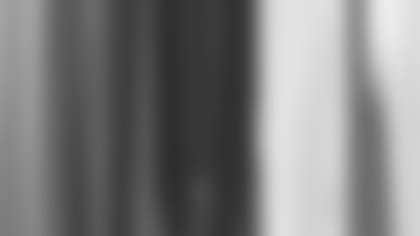 ]()
            Veteran linebacker **Roman Phifer** played for both **Bill Belichick** and **Bill Parcells** and count him as one guy who is glad that last week's Bill vs. Bill media hype is in the rearview mirror. "Definitely," Phifer said. "It was a little distracting, but we were able to get past that. We won the game and we are glad about that. We are 8-2. We are where we want to be. So now we are looking to try to get to 9-2." … After last week's shutout against the Cowboys the New England defense is now ranked tied for 11th in the NFL, but according to rookie free safety **Eugene Wilson** the unit's confidence level is even higher than its statistical ranking. "[We are] pretty confident," Wilson said. "I think we can compete with anybody. I don't know if we're the best in the league but I know we can compete with any offense in the league." … The Oakland Raiders signed former Patriots running back **J.R. Redmond** yesterday. … Branch doesn't feel added pressure just because off the current banged-up status of the Patriots receiving corps. "The pressure is on me whether all the guys are healthy or not," Branch said. "So the main thing is for us to just work with everybody we have and just go out there and try to get the job done. We only can play with what we have. That's the only thing that matters. We know what's going on around here and we can only just go with what we have.