As a kid, Terrence Brooks was fascinated by the idea of time capsules, burying something into the earth to hit pause on a particular moment in time.
Over the years, Brooks has built his own time capsule of sorts. Instead of folding his favorite mementos and placing them in a shoebox, the collection of pop culture and historic memorabilia lives in his closet and are the centerpiece of some of his favorite outfits.
Carefully and deliberately, Brooks has built himself an impressive vintage t-shirt collection that pay homage to the artists, movies and pop culture moments he loves. In a year that has forced people to stay home more frequently, Brooks dove in to this hobby, turning it into a side hustle and finding a community all at once.
There's the Nelly shirt from a 2002 tour, a shirt from Gladys Knight and Chaka Khan's "Night of Greatness" at the Hollywood Bowl, an original "Space Jam" shirt, and that's only just scratching the surface of his more than 30 t-shirt collection.
Brooks has always been into fashion, he said, and as what was old and authentic came back into style, he ran with it.
"I was finding some cool shirts for outfits, and I just fell into it," Brooks said. "Vintage shirts from the 90s, from the time that I grew up – movies, characters, things like that."
As it goes with collectors, it often starts casually, but it didn't take long for Brooks to be all in. On Instagram, he connected with others, attended "virtual flea markets" on Instagram Live to continue the hunt, and a hunt it is.
But that's part of the fun.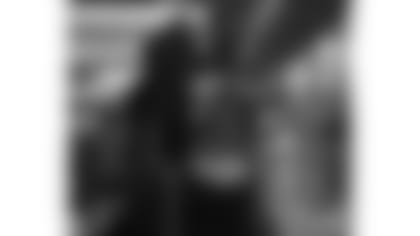 "You have to hunt for them and find them. Most people don't get it because why don't you go buy a shirt that's reprinted? It's the same, but I don't know. It's just a different feel of having a shirt that's been here since 70s, 80s, 90s that's still in good condition," Brooks said. "I think it just goes more so towards they feel a type of connection with it rather than just buying a regular shirt. It's a shirt that's actually from that time period. It's authentic and real."
While he's got a solid base, there are a few that Brooks is still searching for – a "Good Fellas," Method Man, Fugees, any and all things Tupac or Biggie.
"Those are ones I try to find. They're so rare and you can't really find them, but when you do find them, that person does not want to give them up," Brooks said. "It's like you're either going to burn your bank account or you just have to find this guy somehow. There's quite a few on my list that I'm really searching for from around that time."
Though it can be difficult to haggle with a seller on a particularly hot shirt, Brooks knows what it means to have something he doesn't want to let go of because of their historic nature. Stashed in his closet is a Tupac and Biggie memorial t-shirt, which he estimates would sell for $2,000, and a shirt commemorating the 1995 Million Man March.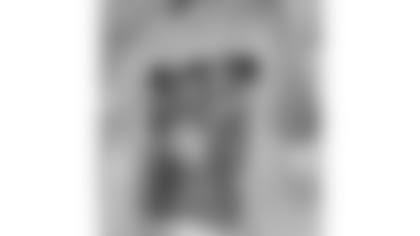 "It has the patriots of that time. It's just an awesome shirt, a cool historical shirt," Brooks said. "Especially around this time, everybody is going through this type of stuff. It's pretty cool to have a shirt like that that's actually historical."
Like most things in 2020, much of his shopping is done online. Instagram, as it turns out, is rife with sellers, shops and live auctions.
"I would just pop in every once in a while, just check it out. It was actually cool because you could connect with some people. Actually, from me commenting on some shirts and things they had at the auction, a lot of people are like, 'It's Terrence Brooks. What are you doing in here?'" he said with a laugh. "I connected with some fans of the Patriots who had shops and stuff out here. It was cool way to just connect with some other people while I'm getting some cool shirts. A nice way to meet some other people too."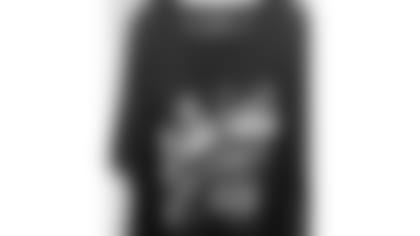 This community of thrifters has helped Brooks learn to identify if something is vintage or a newer print, but more than that, it provided a chance for Brooks to open an Instagram shop of his own.
As he began sharing more and more of his collection on his Instagram, interested buyers would comment or message him asking if he was selling. So he started his own shop. As of now, it's an Instagram page, but he is hoping to turn it into a website in the near future.
In addition to collecting vintage t-shirts, Brooks is a photographer, and while these hobbies may seem independent, they share an important core. It comes down to capturing a moment in time. Whether it's a hit of nostalgia or catching something as it is, both serve as a way to preserve a moment, regardless of how ordinary or how historic.
"When you come across those things, you want to keep them and connect with them in some way. It doesn't necessarily have to be just shirts. It can be books, magazines, anything from those time periods that you can connect with and that you grew up on," Brooks said. "It makes you a little closer and connected with it. That's just how I felt with the shirts. Every time I put them on, it's like damn it feels pretty cool to have."