For a wide receiver, it doesn't get much more humbling than to catch passes from a punter.
It's a blow to your ego, too, if you don't get drafted after being a four-year starter in college. Then to go through what should have been your entire rookie season without so much as a phone call from an NFL team. That hurts.
So, what do you do if you're a wide receiver and this happens to you?
If you're Terrence Nunn, you get a job at a small gymnasium in your hometown of Houston. A morning shift, which gives you the responsibility of opening the place at 5 a.m. You go to work, do your job the best you can, then go workout. Twice a day.
You do whatever it takes to stay in football shape. Even if that means asking your friend, a punter with a decent arm, to throw to you.
You fire your agent and hire a new one. You go back to your alma mater, the University of Nebraska, and take part in their Pro Day … again.
And you pray. A lot. You work hard and put your faith in the Lord and trust that He'll give you an opportunity.
And then one day, it happens. You get that call. It's the Patriots. Director of Player Personnel Nick Caserio. He wants you to come to New England for a tryout.
You go. You impress. You get invited to training camp. And you play with an extra incentive.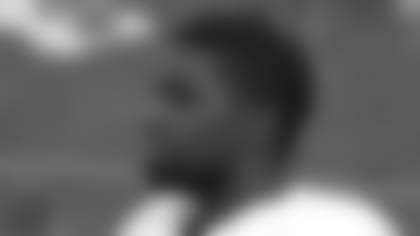 ]()"It was something that really motivates me now," Nunn said of his sabbatical from football. "It was very surprising. It actually hurt because I thought I could play at this level. To sit at home for a year … wasn't that good of a feeling.
"A few times I did have a little bit of self-doubt, but I just felt that if I believed in the Lord, if you work hard for something, you can get it. So I worked tremendously hard and I felt that He was going to give me an opportunity."
And Nunn is now having fun and beginning to open some eyes as a Patriot. He's made some spectacular catches during the first week of training camp, not only in individual drills but in live action as well. An accomplished special teams player for the Huskers, Nunn has also been a steady contributor with the kick return units this summer.
With veteran superstars Randy Moss and Wes Welker the only real locks at his position, Nunn seems to have a legitimate shot to make this Patriots team. Veterans Joey Galloway and Greg Lewis might be ahead of him on the depth chart at the moment, but that hasn't stopped Nunn from doing his best to stand out. In nearly every practice so far this summer, Nunn has made at least one catch that has drawn loud cheers from the thousands of fans in attendance. And that's catching the attention of the assembled media.
Yet, true to his soft-spoken demeanor, Nunn remains humble about his NFL chances.
"I just come out here and practice and keep studying my playbook. Because I'm still making mistakes," he observed.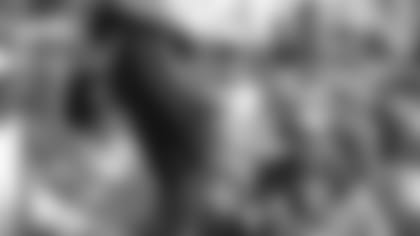 ]()"I'm just studying really hard. I'm just trying to learn every day. I've got great receivers that I can learn from, as much as anyone in the NFL. I just feel like if I keep learning every day, then I'll just keep progressing."
Nunn admitted to being a bit star-struck upon arriving at Gillette Stadium. That'll happen when you're a kid growing up idolizing players like Tom Brady and Randy Moss, who suddenly become your teammates.
What Nunn has learned so far from Moss is that despite his lofty status, he is quick to offer words of advice and encouragement to someone as low on the totem pole as Nunn.
"I've looked up to him since I was seven, eight years old," Nunn said of Moss. "Now I have the honor to play with him on the same team and learn the tricks of the trade from him. He's a great guy. He just tells us stuff about getting off press, releases and what to do when you're running a go-route and how to get open."
Nunn could use all the help he can get. Not only are his odds of making the team difficult, being an undrafted rookie free agent, he's also learning a complex new offense – one completely different than the West Coast variety he ran at Nebraska.
Thus far, he seems to be picking up the offense well, perhaps with the help of Moss and the other veteran receivers on the team. But looking good in practice doesn't necessarily translate to a game day situation.
Which is why Nunn is eagerly anticipating next Thursday's preseason opener against the Eagles in Philadelphia. It has been almost two years since Nunn last suited up for a game, and he remembers it well. It was in Colorado, in a snowstorm.
The next time he suits up for a game, it will also be memorable, but not likely because of the weather. Nunn's NFL debut should be extra special, considering that he's had to wait longer than most rookies to get his chance to shine.