Special teams coach Scott O'Brien


With Bill Belichick not available to the media on Tuesday, the Patriots instead made new special teams coach Scott O'Brien available. O'Brien has been quite vocal in his first year in New England, even taking part in the team's annual ritual where the rookies are hosed down and slide in a mudpit in the corner of the field.
"Sometimes the players can persuade you into doing things you don't want to do," O'Brien said with a smile, remembering his roll in the mud Sunday morning.
O'Brien also was asked about the new wedge rules on kickoffs and how they might impact one of the areas he responsible for. With teams no longer being allowed to employ more than two players within a yard of each on the wedge, the possibility for ambiguity exists.
"The rule itself will change everybody, not only what we do but all the teams we'll see every week," O'Brien said. "There're different looks that you have to be able to deal with anyway, and we're all in for protecting the players and taking care of them. If we feel that's going to help or they changed the rule for that reason, then we're going to work with it. But overall, schematically, it will change, but there's really not a lot of change based on what we do.
"I think anytime they change a rule or try to bring in a rule, I think in the preseason you're going to find out [how it is officiated]. We try to do as much as we can to teach the players the rule itself and the techniques within the rules that we're trying to accomplish. There is gray area there because for coaches, we see it a little bit differently. We can see it in our mind when the rule comes out or when an official talks to us about a rule, when they give that to us, we can almost determine, 'OK, what if this happens?' Because we don't want our players in that situation. We don't want to be forced into that situation, so I think [during] preseason, we'll get a better feel for it."
O'Brien discussed the plethora of options he has in the return game and stressed that the competition hasn't really gotten underway in that department. He did include rookie Pat Chung, who hasn't gotten any reps in that capacity thus far, as a potential punt returner.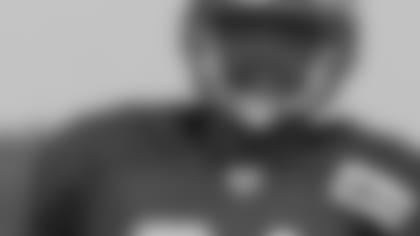 The offense operated under a number of scenarios including down-and-distance, late-game and come-from-behind situations. The execution appeared to be a bit ragged as personnel groups weren't always in place when they needed to be.
One situation Belichick ordered called for 15 seconds left, one timout, down by a four. After Tom Brady failed to connect with Wes Welker on the first play, he tried to hit Joey Galloway on a bomb but Leigh Bodden made a terrific play to break it up.
Brian Hoyer then had 15 seconds to get a field goal and began with a run up the middle to Laurence Maroney. Hoyer then appeared to be confused as to whether he should call a timeout, and Belichick let his frustration known. The team eventually kicked the field goal, but Belichick ordered the entire offense to take a lap, apparently due to the confusion. When the group returned, Hoyer threw an interception to Terrence Wheatley, who got in front of Sam Aiken and made a nice, aggressive play.
The offense finally exacted a bit of revenge to close practice when a fourth-and-goal from the sixth was converted via a Brady-to-Welker touchdown pass in the corner of the end zone.
Overall it wasn't the best sequence for the team in what has otherwise been a pretty efficient camp.
Jarvis Green was the only player missing in the morning who returned for the afternoon practice. Conversely, Tully Banta-Cain joined the others missing the first workout, including Jonathan Wilhite, Shawn Springs, Tedy Bruschi, Al Johnson, Stephen Neal, George Bussey, Ryan O'Callaghan, Benjamin Watson, Le Kevin Smith, Myron Pryor and Richard Seymour.
Who's hot: Tank Williams – The linebackers took on the running backs and tight ends in pass coverage drills, and Williams showed why he's a safety by trade. He cut under Alex Smith and was in perfect position for the pick before settling for a pass defensed, and then similarly blanketed David Thomas later in the drill.
Who's not: The punt team – When O'Brien called for the unit for some punting out of the end zone, the group was slow to present itself. Bill Belichick sent the entire unit for a lap, and when they returned Chris Hanson proceeded to shank one out of bounds to the right sideline.
Play of the day: When Galloway took off down the left sideline against Bodden, it appeared that Brady might be able to make a big play. The veteran had a step on the corner, and the pass was on a target, but Bodden showed excellent closing speed and timed his jump perfectly as he knocked the pass away.
Terrence Nunn continued his strong camp by hauling in a deep ball from Brady during 7-on-7 drills. Nunn was a half-step ahead of Bodden and then benefited when the corner slipped down and allowed him to make the grab. … Fred Taylor has displayed excellent shake and bake throughout camp and that was evident against Tuesday afternoon. He left both Vinny Ciurciu and Jerod Mayo in the dust during a passing drill. … Gary Guyton appeared to be shaken up while trying to cover Maroney on a passing drill. The linebacker called out Maroney and then was helpless as the running back beat him with an inside-outside move. Guyton came away favoring his right knee. … Brandon Meriweather made a nice deflection while covering Moss to prevent a touchdown during a 7-on-7 red zone drill. … The returns to the practice field Wednesday for another set of double sessions (9:30 a.m.-11:15 a.m. and 3:45 p.m.-5:30 p.m.).