Patriots OL Roster*: Chris Barker, Marcus Cannon, Dan Connolly, Cameron Fleming, Caylin Hauptmann, Josh Kline, Bryan Stork, Ryan Wendell, Jordan Devey, Nate Solder, Sebastian Vollmer
It was a rollercoaster year for New England's o-line. The 2014 campaign started off as shaky as anyone could have imagined. Following the trade of Logan Mankins at the end of training camp, and due to injuries and indecision about who would start along the interior, New England trotted out several different starting five lineups nearly each week for the first month and a half. Finally, when the rookie Stork returned from an injury that plagued him throughout camp, the line finally settled down.
With Stork anchoring the middle at center, veterans Connolly and Wendell could remain at their more natural guard positions – Connolly in Mankins' old spot on the left, Wendell on the right. Along with tackles Solder and Vollmer, these five were the best fit for the Patriots.
Fleming, another rookie contributor, was also hampered by nagging injuries, but still managed to show his worth, primarily (though not exclusively) as an extra blocker in jumbo packages. It was a disappointing season, though, for veterans Kline and Devey, who were often overpowered by opposing defensive lines when they were forced to start or see considerable action in the early going.
Stunningly, despite not having shown much growth as a player over the past few seasons, Cannon received a long-term contract extension from the Patriots late in the year.
Potential Free Agents: Connolly, Mike Iupati, Clint Boling, Mike McGlynn
Connolly is the only free agent among the Patriots o-linemen this season, and the 2014 co-captain could be back, though it's far from a guarantee.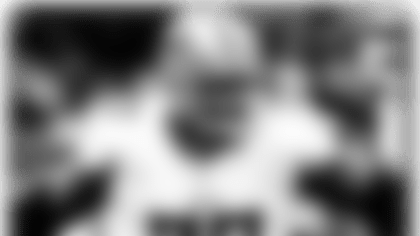 Iupati would be a fantastic fit at guard, although his status as a Pro Bowler could make him too costly for New England (the Jets are reportedly making an aggressive push for his services). Boling is a solid, durable veteran who could be an alternative. McGlynn is a journeyman with considerable starting experience.
Cannon's contract, plus Fleming's ability to play either tackle or guard, make it unlikely the Patriots will pursue any veteran tackles this offeason.
Bottom Line Here: While the center and tackle spots appear in good shape, New England could use upgrades at both guard positions.