What started as a 32-legend field on NFL.com is now down to eight passers as fan voting works toward deciding the greatest QB in history.
A pair of New England passers has made it through the first two rounds of voting as three-time Super Bowl Champion Tom Brady and former Patriots No. 1 overall pick Drew Bledsoe have advanced to the elite-eight round of voting.
Brady, the No. 1 seed in the Right Now Bracket, is in a battle with No. 3 seed and Packers main-man Aaron Rodgers. If Brady were to advance he would face the winner of the Joe Montana/Dan Marino battle -- a No. 1 vs. No. 2 matchup in the Generation X Bracket -- in the next round.
Bledsoe is the No. 7 seed in the Millenials Bracket and would seem to have a decent shot at knocking off former Eagles great and No. 5 seed Donovan McNabb. If Bledsoe continues his Cinderella run in the voting, he would face the Baby Boomer Bracket winner of either No. 1 seed Johnny Unitas or No. 2 seed Terry Bradshaw.
Patriots Nation has seemingly already flexed its online voting muscle so far, getting both Brady and the underdog Bledsoe to the field of eight. Keep the momentum going and shoot for an all-New England final in the NFL.com march to name The Greatest QB of All Time!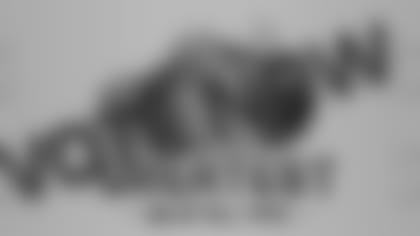 (FYI -- Click on the checkmark next to each player's name to vote. Your vote will be counted, there is no submit process beyond clicking on the checkmark.)