NEWTOWN, Conn. – Each year, the Patriots conduct a half-dozen youth football camps – called Football For You – during the spring and summer months. This year, the team decided to add a special seventh location and to kick off the 2013 slate of clinics there.
Several hundred youngsters ages 5 to 15 signed up and took part in Saturday's camp, one of the largest turnouts ever. In part, they wanted to learn football from some of the best in the game – like Patriots superstar tight end Rob Gronkowski – but they also just wanted to have fun and put behind them one of the saddest chapters in their town's history.
It was just 11 days before Christmas last December when a deranged gunman walked into Sandy Hook Elementary School in Newtown and opened fire, indiscriminately killing adults and children alike. The normally quiet, wooded community in the southwestern part of the state was suddenly pulled from obscurity and thrust, unwillingly, into the national spotlight.
Many in the Patriots organization felt the impact deeply, including owner Robert Kraft. His empire of businesses owns a factory in Newtown, which was right down the street from the crime scene and wound up serving as a makeshift staging ground for the hordes of media that descended on the area.
"We have a great affection and affinity for this town," said Kraft. "All of us were devastated when we heard what happened here [in December]. If it can happen in Newtown, it can happen in any city or town in America, but out of bad things, good things can happen. The good here is to see the resilience and the mental toughness and the support this community gave to one another.
"It turns me on and my family on when we see our players connecting and giving back to the community in this way."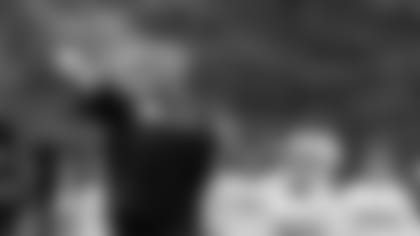 ](/node/45991)Not only is Connecticut part of the six-state region of New England, it's also home to several Patriots players, some of whom, like linebacker Niko Koutouvides, returned to participate in Saturday's clinic.
Long snapper Danny Aiken's parents both graduated from Newtown High, and he spent some of his childhood here before his family moved to the mid-Atlantic, which made December's horror and today's communal gathering all the more meaningful for him.
"I was young when we lived in this area, but it does resonate a lot because this is where my family's from, born and raised. So, it's significant for me to be here and be part of this."
The children Aiken and his fellow teammates coached Saturday seemed focused on having fun and not dwelling on the terrible memories of the shooting.
"These kids make it easy. This is why we're here," Aiken continued. "They bring a smile to your face. I hope that they leave with knowing that football is fun."
"It's great to be out here and put smiles on the community's faces," echoed linebacker and co-captain Jerod Mayo. "To be able to have an impact on a place like this… I mean, this is New England. It's always good to give back. You never know what's going to happen in this crazy world. At the same time, you have to enjoy each and every moment.
"I hope they have a good experience [here today]. They've been through a lot these past few months. It's a rebuilding experience. It'll never be forgotten, but these people are very strong. Hopefully, we can provide a little temporary relief."
More than a dozen current players and assistant coaches, plus several Patriots alumni, came to Newtown High School for the day-long event. Kraft, in a collared shirt and sports coat, got so caught up in the excitement that he even got involved in the drills at one point, lining up as a defensive back to cover a young boy playing wide receiver.
At the close of the program, Kraft thanked the crowd of parents, families, and friends who watched from the stands and left them with a couple of surprises. First, he presented Newtown youth football director Sean Dunn with a personalized Patriots jersey that had "Newtown" printed on the nameplate. It was autographed by the team. Kraft then invited all Newtown residents to Foxborough this summer for the annual in-stadium training camp practice, which is normally exclusively for season ticket holders and Foxborough residents only.