Sometimes you need a little inspiration when creating your workout for a healthier lifestyle. Well the Patriots cheerleaders have got you covered.
Four current squad members shared how they maintain and build their strength and endurance for long nights on the sideline with Cat Perry in an article for the September/October issue of "Muscle & Fitness Hers." Hannah, Rebeka, Kelsi and Allison revealed their favorite workouts and what it means to be a part of the squad.
Before adding their own personal touches to staying in shape, the four women start off with the official workout plan of the Patriots Cheerleaders, BMAX. According to the creator of the program and the group's trainer Andy Berler, the workout is great for people with "on-the- go schedules."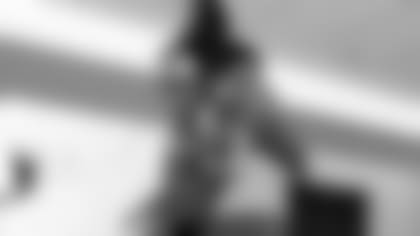 "You don't need machines and it can get done in less than 30 minutes. Plus it delivers cardiovascular health, flexibility, muscular strength, muscular endurance and body composition," he told the magazine.
For Rebeka, who shared her recipe for spaghetti squash and roasted shrimp, working out is about more than just staying in shape. It's about making a contribution to the team.
"The best part about working with the Patriots cheerleaders is the constant drive shared among all of the women, both individually and as a team. We are all always working toward achieving the next goal and motivating each other along the way. This team has taught me about accountability, knowing your role, and doing your job well." Rebeka said.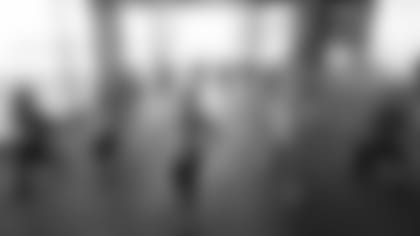 Like Rebeka, Hannah sees her personal workout as a smaller part of a larger masterpiece.
"I've realized that this entire journey is a learning process and a time for us to create the best version of ourselves. So many small details go into creating the big picture that is presented to the fans. The practice and training are difficult, and we're continually challenged," Hannah said.
To see the workout and learn more about the squads' own workouts, check out the story here.
RELATED LINKS