The offseason is a busy time for Patriots cheerleaders, but it's even crazier for Cheerleader Jessica. After being crowned Miss New Hampshire in November, Jessica is set to compete in the Miss USA pageant beginning June 5. 
Jessica is in her second season with the Patriots cheerleading squad, and though she just began competing in pageants four years ago, she is ready to represent New Hampshire on the national stage. 
"New Hampshire has never won Miss USA, so I am there to make history," Jessica said. "We haven't placed in a very long time, and I'm ready to bring it home. I think New Hampshire has a lot more than people may think."
This history has not hindered Jessica. In fact, she has consistently pushed back and fought to achieve the goals she has set for herself.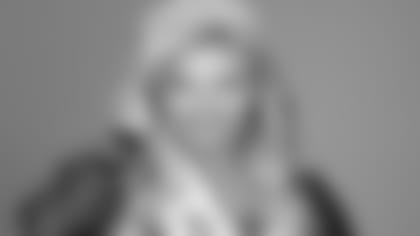 "I really pride myself on three words: drive, dedication and determination. This plays true with the Patriots. I tried out four times before I made the squad. I push through to get what I want," she said. "My parents will say I'm a stubborn girl and I push to get what I want … Anything can happen as long as you stay driven and focused to believe you can get what you want. It's still surreal that I'm going, but it's an incredible journey that my friends, family and cheer sisters are going on with me."
Her family with the New England Patriots, she said, has been crucial to her preparation for Miss USA. Jessica said she has received nothing but support and motivation from her fellow cheerleaders, Cheerleader Director Tracy Sormanti and the organization as a whole.
"The Patriots and the Kraft organization have been so supportive. Tracy is one my biggest cheerleaders. Sometimes people think girls are catty and jealous," Jessica said. "I can tell you, my cheerleader sisterhood is so supportive. I wouldn't be as confident as I am without them."
Jessica said she has been tackling the mental part of the competition by getting in mindset that she has already won the crown.
"I feel like I'm Miss USA already. For the past couple of months, I've presented myself as if I were Miss USA," she said. "You have to believe it, believe in yourself and believe things are possible in order for them to happen. I'm confident but not overly confident. I've worked hard for this."
The Miss USA competition airs on Fox on June 5 at 7 p.m.