Mike Reiss](http://espn.go.com/blog/boston/new-england-patriots/post/_/id/4741644/source-shoulder-surgery-for-mccourty)** of ESPNBoston.com reports that Devin McCourty underwent shoulder surgery this offseason, but the Patriots' captain is expected to be ready for the start of training camp. "The surgery was considered routine, aimed at strengthening the shoulder, and was performed shortly after the Patriots lost in the AFC Championship Game, sources said," writes Reiss. "While McCourty is expected to be ready for the start of training camp, the surgery has naturally affected his offseason, adding a rehabilitation element to it." McCourty played through a separated right shoulder during the 2011 season.
Robert Burgess of The Boston Globe writes that Danny Amendola plans to connect with Tom Brady this offseason. "I've talked with Tom a couple times," Amendola told ESPN. "I'm ready to get working with him." The former St. Louis Ram was signed by the Patriots as an unrestricted free agent on March 14.
Jeff Howe of The Boston Herald reports that the Patriots will host LSU cornerback Tyrann "Honey Badger" Mathieu for a pre-draft visit on Friday. The former Heisman Trophy finalist was a playmaker in two seasons with the Tigers, recording four interceptions, 11 forced fumbles, six fumble recoveries and two defensive touchdowns. "The Patriots just gave cornerback Kyle Arrington a four-year, $16 million contract, so they're good in the slot. Yet, Bill Belichick has never been reluctant to load up at one position and let the situation play out," adds Howe. "Since cornerbacks Aqib Talib and Alfonzo Dennard had injury issues last season, and Dennard has an April 11 sentencing on tap, it certainly wouldn't hurt to add depth in the slot if Arrington has to bump outside."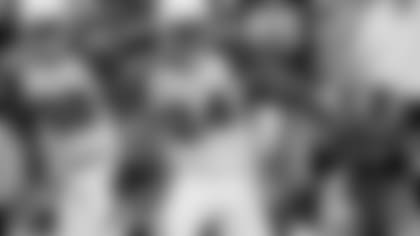 Mike Florio of NBC Sports writes about Rodney Harrison's endorsement of new Patriots safety Adrian Wilson. "Adding him, the veteran leadership, the presence, the respect factor, he's a guy that's a terrific blitzer, and a physical presence," Harrison told Karen Guregian of the Boston Herald. "I think he can come in especially during nickel and dime situations, and come down [close to the line] and play that second linebacker position like I did. He's physical enough to help out in the run game, but he can also cover tight ends. So he can be that guy next to [Jerod] Mayo who can come in and really make a difference in that nickel and dime package. . . . It's a fantastic move. I think he'll help the Patriots immediately. I think he'll hold people accountable."