Zuri Berry](http://www.boston.com/sports/football/patriots/2013/04/23/scouting-the-draft-patriots-possible-draft-picks/nsaNAwhXejNZiBZwrgIALJ/story.html?pg=1)of The Boston Globe takes a look at a wide array of college prospects who's names have floated around as potential Patriots draft picks. The list includes well-known players such as Tennessee'sCordarrelle Patterson, West Virginia'sTavon Austin, and Notre Dame'sManti Te'o. Berry also lists a few under-the-radar players that may not be looked at as first round talent. One of those players is Rutgers'Kasheem Greene, who could be a good fit inBill Belichick**'s system as a versitile linebacker.
"As a converted defensive back, Greene has versatility – a huge plus in Belichick's book – and after improving his 40-yard dash at the Rutgers Pro Day (4.61), he's an interesting selection for both depth at outside linebacker and in sub packages to help the Patriots cover tight ends," writes Berry.
Karen Guregian of The Boston Herald writes that UCLA defensive end Datone Jones would be a perfect sidekick to Chandler Jones in the Patriots' 4-3 defense.
"They could have a pair of bookends who can wreak havoc and disrupt opposing quarterbacks," adds Guregian. "UCLA's Jones figures to be the type of player and force that Jermaine Cunningham has never quite become. He's the mirror image of Chandler Jones."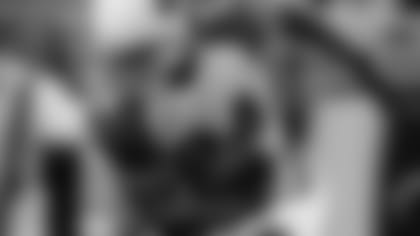 Mike Reiss of ESPNBoston.com writes that Patriots safety Adrian Wilson has been dubbed with then nickname "Incredible Hulk" by teammate Marquice Cole.
"He's a big, strong guy, and I think physically [he] will be a strong player for us," defensive back Devin McCourty said Tuesday.
"He's integrated with us right away. We're all having fun together and learning together."
DJ Bean of WEEI.com looks at five players that could fall to the Patriots in the first round of Thursday night's NFL Draft. The players include Tennessee WR Justin Hunter, Florida State CB Xavier Rhodes, Florida S Matt Elam, Boise State CB Jamar Taylor, and Purdue DT Kawann Short.
On Justin Hunter, Bean writes, "Hunter is a true outside guy (6-foot-4, 196 pounds) who has all the attributes needed to be a No. 1 receiver. If drafted by the Pats, he'd be the best receiver prospect of the Bill Belichick era."
Nick Underhill of MassLive.com lists his defensive line draft targets for the Patriots. First round targets include Florida State's Bjoern Werner, UCLA's Datone Jones, Florida State's Tank Carradine, and SMU's Margus Hunt.
"A native of Estonia, Hunt has all the measurable," writes Underhill. "He ran an impressive 4.60 40-yard dash at the combine and recorded 38 reps on the bench press. But he's raw and could be a project. It may be hard for a team to pass on his potential."