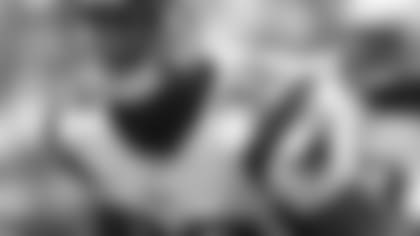 **Christopher Price** of WEEI.com believes that Patriots' DB Devin McCourty will have a major impact on how New England drafts this year.  Price writes, "If they decide to make McCourty a full-time corner again, New England will likely extend itself in an attempt to nab one of the three safeties who are rated at the top of the board in hopes of building depth at a spot where they were thin last year. And if they want to keep him at safety, that will likely mean they'll turn their attention to other areas of need, like pass rusher or interior offensive lineman."  McCourty, a Pro-Bowl cornerback during his rookie season two years ago, played safety during stretches of the 2011 season.  His versatility gives the Patriots another option when it comes to mixing and matching their defensive backs, according to Price.
**Jeff Howe** of NESN.com discusses what it would take for the Patriots to move up in the draft and select a player like Alabama safety Mark Barron.  "For the Patriots to move up to Nos. 12 or 13, I'm guessing they'd have to surrender one of two deals -- either both of their first-round picks, or the 27th pick and both second-rounders (Nos. 48 and 62). If they agree to the latter, I'd guess that they'd acquire a fourth- or fifth-rounder in return," writes Howe.
**Tom E. Curran** of CSNNE.com reports that the future of Patriots' DE Andre Carter remains unclear.  "Your guess is as good as mine," Carter said Tuesday when asked if he knew the Patriots plans for him. "They kind of just said, 'Thanks for everything,' at the end of the year and I haven't heard from them since. But I'm optimistic everything works out."  Carter says he is spending 2-3 hours, six days per week, rehabbing his quadriceps injury and is hopeful for another chance to play in New England.