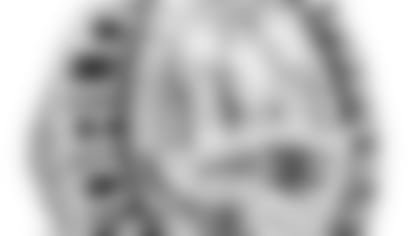 ]()The New England Patriots 14 karat white gold NFL World Championship Super Bowl XXXIX ring.
Wondering how the Patriots could possibly top last year's record-setting championship ring? Get a load of this one...
With a total of 124 diamonds and an approximate weight of 4.94 carats, these rings pack plenty of bling.
Flanking the center structure of the ring are the words "WORLD" on the left and "CHAMPIONS" on the right in high cut-out relief with a black-antiqued background. Each word contains twenty-six 0.005 carat round brilliant-cut pave-set diamonds of H color and SI1 clarity for a total of 52 diamonds equaling .26 carats total weight.
The center structure of the ring is a football-shaped motif with three Lombardi trophies and the Patriots team emblem embellished with a red and blue translucent simulated stone background. The border of the Patriot emblem contains twenty-one .01 carat round brilliant-cut pave-set diamonds representing twenty-one straignt wins. There is one .005 carat round diamond set in the simulated sapphire helmet reflecting the vision and focus of the organization.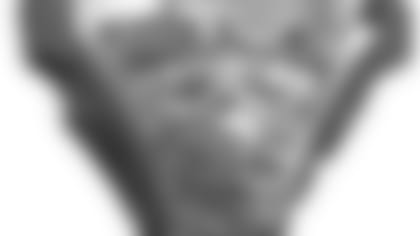 ]()The perimeter above the Patriot team emblem contains twenty .095 carat straight baguette diamonds representing the team's twenty straight home wins. The perimeter below the Patriot emblem is set with nine .095 carat straight baguette diamonds, representing the team's nine playoff wins. The 29 baguette diamonds are of H color and VS1 clarity, and equal 2.755 carats total weight.
The center section is sheer-ice beading and pave-set with seventeen round brilliant-cut diamonds, totaling .14 carats. The three Vince Lombardi trophies are each topped by a marquise-shaped diamond. The center diamond weights .75 carats and the two side diamonds weigh .38 carats each. All three diamonds are H in color and SI2 in clarity. The base of each trophy is also bead-set with four round brilliant-cut diamonds for a total weight of .05 carats. The center trophy has a 2-millimeter square .05 carat princess-cut diamond of H color and VS1 clarity.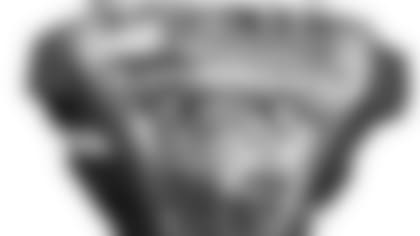 ]()Each side of the ring has a customized embossed inlay in deep relief. The name "BRANCH" is raised on the left side over a banner "3 out of 4". Below is a raised New England Patriots helmet with colored logo surrounded by the dates 01, 03 and 04. Raised below is the player's number "83" over which "21-STRAIGHT" is embossed into the base of the shank. On the opposite side carved in deep relief a banner "BACK TO BACK" which is above "WORLD CHAMPIONS 2004" with the Super Bowl XXXIX logo above the game score "PATRIOTS 24 EAGLES 21" centered by a Lombardi trophy over "9-0 PLAYOFFS" carved into the base of the shank.