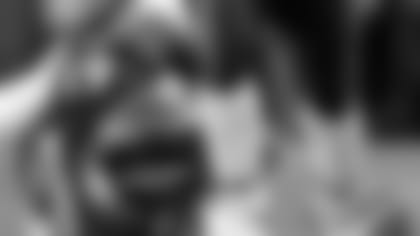 ]()For the majority of three quarters, this one was all Denver as New England continued to give up big plays on defense and surprisingly, could not move the ball on offense.
And the no-turnover trend continued as neither a fumble nor interception was to be had.
New England's rushing numbers did not look good on paper but Patrick Pass, filling in for Corey Dillon who was active but did not play, did. He finished with 64 yards on 10 carries and added 6 catches for 89 yards. David Givens and Deion Branch each had 7 catches.
Tom Brady started fast and then went dormant until New England began mounting its comeback bid late in the game. He finished 24 of 46 for 299 yards and a touchdown (Givens).
For Denver, their running game was strong with Tatum Ball leading the way with 114 yards on only 13 carries and Mike Anderson adding another 57 on 15 runs. Jake Plummer had a good game with 262 yards of 17 of 24 passing and two touchdowns.
The game started on a good note for New England but quickly fell apart.
Josh Miller's punt after the Patriots first possession of the game was a beauty, pinning the Broncos on their own 2-yard line. Three strong defensive plays followed and Denver was forced to punt after only netting 5 yards.
Tim Dwight took the return to the Denver 43 followed by a 13-yard pass to Deion Branch to the 30. An offsides penalty on Gerard Warren later in the drive on third and 6 turned that play into a third and 1 from the 21. Patrick Pass failed to convert on a run behind Dan Klecko to leave inches to go. After lining up as if they were going to go for it but actually only trying to draw Denver offsides, New England brought on Adam Vinatieri for a 39-yard field goal which he made for the early 3-0 lead.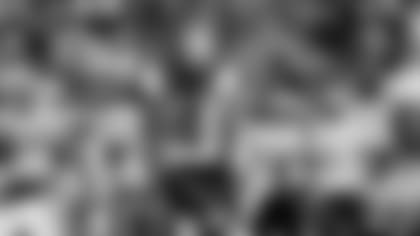 ]()The first quarter ended with the Vinatieri field goal the only score. Another excellent Miller punt had Darrent Williams fielding it at the 3-yard line to begin the second quarter. After an illegal block penalty Denver started at the 2. But Plummer managed to work his way out of the goalpost's shadow and then once at the 24, he hit Rod Smith for a 72-yard completion with Duane Starks in coverage. The play went to the New England 5-yard line. Two plays later, Tatum Bell ran it in for six.
Plummer victimized Starks again in the second quarter. This time it was a 55-yard pass to Ashley Lelie down to the New England 17. Plummer rolled to his right, bought plenty of time and went down the middle of the field to Lelie who just beat Starks to the ball. After a couple runs by Mike Anderson and Bell, Plummer hit Smith in the end zone and just like that, New England was looking upwards at a 14-3 score.
Meanwhile the New England offense was also having its problems. With around three minutes left in the first half, it had gained only 4 yards on the ground. Brady ran for 12 and then Pass for 15 to bump that number up but in all, the production was completely bogged down and New England punted for the fifth time to give Denver the ball at the two-minute warning.
That's when Bell went right up the middle for 68 yards on first down to the Patriots 11. The play seemed to catch the Patriots defense completely off guard as the hole Bell ran through was more like a canyon. Anderson carried to the 1 (originaly ruled a touchdown but overruled by replay). Plummer hit fullback Kyle Johnson for the score on the next play.
Despite a 39-yard completion to Pass in which he did most of the work down the left sideline to the Broncos 40, New England ran out of time -- and downs -- and Vinatieri came on for a 53-yard field goal attempt on fourth and 5 with 5 seconds left in the half and missed.
Compounding the frustration, Logan Mankins was caught throwing a punch and connecting with Ebenezer Ekuban on that last play and was ejected from the game.
It left the Patriots shuffling to the locker room for the halftime break, down 21-3.
The second half opened on just as down a note for New England. The Broncos first drive saw Patriots defenders getting blown up all over the field by Denver blocking. A 13-yard pass to Bell opened up the scoring drive. That was followed by a 21-yard run by Bell and a 21-yard reception by Smith. Anderson ran three times, the last from 2 yards out for the score and a 28-3 lead for Denver.
Dwight provided a much needed spark for the offense with his 49-yard catch to put his team first and 10 at the Denver 17 still in the third quarter. But from there Brady could only go backwards with his squad and Vinatieri was good on a 38-yard attempt to make the score 28-6.
The third quarter ended with the Patriots poised to score again. The drive began at the Patriots 27. Passes to Givens for 15 and 16 got the chains moving. Another to Branch for 13 took things to the Broncos 29. Pass made a bullish run for 10 yards to the 19 and as the fourth quarter opened, New England was first and goal at the 8.
Pass made another good run for the score, bouncing off two would-be tacklers and with the extra point, New England was suddenly down by two touchdowns, an extra point and a two-point conversion at 28-13 with a full quarter to play.
Another defensive stand and the Patriots had the ball back again. After Brady took a shot downfield to Bethel Johnson that Johnson caught just out of bounds, he hit Pass with a screen that Pass took 32 yards to the Denver 29. Amos Zereoue ran 12 yards around left end and with just over 10 minutes left to play, New England was on the verge of making the game interesting.
On third and 8, Pass again stepped up in his lead running back role and bounced left for 17 yards to make it first and goal on the 8. Brady then looked to Givens in the back of the end zone. Givens hauled it in and looked out of bounds but the back line judge ruled he was forced out and the signal for touchdown went up.
With Vinatieri's point after, the score was now 28-20 with 8:01 showing on the clock.
Again, the defense rose up with Ty Warren knocking down a third and 3 Plummer attempt to force Denver to punt.
A hold on Chad Brown during the punt had New England starting at its own 8 yard line. If this amazing comeback was to be complete, it was going to take 92 yards.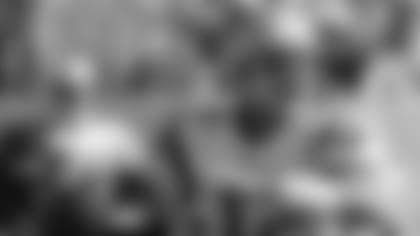 ]()Brady hit Branch on first down for 17 yards to start things off. A third and 8 was converted with an 11-yard completion to Branch to the 38. On second and 10, Brady was flagged for intentional grounding creating a third and 20 situation. Brady rolled right and looked to Branch. Branch went up for the ball and was rocked by Al Wilson and could not hold on. New England had to punt with around 3:30 left to play.
After Plummer hit Jeb Putzier for 13 yards, the Patriots burned their second timeout of the half and then their final timeout after the next play, an Anderson 3-yard run. But Plummer hit Smith for 8 yards on second and 7 and with that first down and the Patriots without timeouts, Denver could now run out the clock with two minutes remaining.
That's exactly what they did as the Patriots dipped to 3-3 heading into their much-needed by week.
Notes: Richard Seymour, Troy Brown and Gus Scott were among the inactives. ... With Scott out, rookie James Sanders got the start at safety. ... Although he was active, Corey Dillon saw Patrick Pass start in front of him. Dillon hurt his foot last week in Atlanta which may have been the reason. ... Amos Zereoue saw his fist Patriots action at tailback.