Foxborough, Mass. - The waiting for the New England Patriots is almost over.
The Patriots returned to practice at Gillette Stadium Monday following their bye week and a full three-day weekend since their last practice on Thursday. Following an off day Tuesday, the team will return to practice Wednesday to begin preparations for their match up AFC East rival Buffalo. While the bye week afforded many with time to spend away from football, many of the players who spoke in the locker room today said the break was a long enough interruption from football.
"It's enough," Roman Phifer said. "You don't want to get too far away from football where you get out of rhythm. I think we were able to relax a little bit, get away for awhile, but now it's time to get back to work."
When the Patriots face the Bills on Sunday, it will conclude a stretch of the early-season schedule in which the team played just one game over a span of 23 days. Following the season-opening win over Indianapolis in the NFL's Thursday night kickoff game on Sept. 9, the team had nine days before facing Arizona on Sept. 19. Then came the bye week, the team's earliest week off since an opening week bye in 1992, giving the Patriots another 13 days before Sunday's contest.[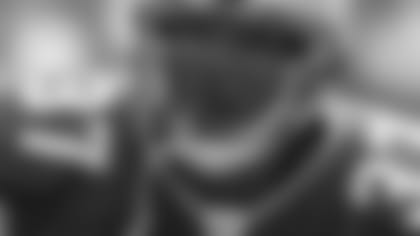 While the time is surely appreciated, even during the early stages of the season, it leaves players on edge.
"I think we're anxious to get everything on the road and get back to our normal schedule," Rodney Harrison said. "Guys are just excited to come back. You enjoy home, and you want to be at home, but it's nothing like being here in the locker room ready to go and kick some butt."
When the Patriots do take the field at Ralph Wilson Stadium, it will be against a 0-2 Buffalo squad that has looked anemic on offense to start the season. The Bills have lost their two games by a combined margin of six points, dropping the season opener 13-10 at home to Jacksonville before losing by the same score at Oakland the following week. The Bills have gained a total of 485 yards in two games, averaging just 2.7 yards per rush, while quarterback Drew Bledsoe has a quarterback rating of 86.3.
While it hasn't been pretty, Buffalo's defense has kept them close in both losses. They fell to Jacksonville when Byron Leftwich capped an 80-yard drive in the final two minutes with a touchdown pass to rookie Ernest Wilford as time expired. Not only was Bledsoe was sacked seven times in the loss to Oakland, the Bills failed to score from one yard out to begin the fourth quarter and didn't reach the end zone until Eric Moulds' five-yard touchdown catch with just over a minute remaining.
Sure the Bills are struggling to score and winless this season. But do the Patriots really have their work cut out for them?
"They're capable of being a good team," Phifer said. "If you look at the couple of games that they've lost, they could have easily won them and it could have gone either way. We're not taking anything for granted."
Based solely on last season as a precedent, no game against the Buffalo should be tagged with any type of expectations. The Bills blanked the Patriots 31-0 in the 2003 season opener, only to lose by the exact same score during the final week of the regular season. The Patriots are throwing any type of track record out the window.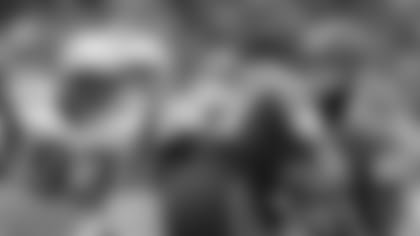 ]()"It doesn't matter what happened in the past," Richard Seymour said. "Each game is a new game and presents new challenges. What we did in the past against these guys doesn't really matter, just like when they beat us 31-0 and we came and beat them 31-0. All of that is history. It's all about what we go out and do this week and how we prepare. That's what's really going to matter in this football game."
It at least looks like the Patriots have been paying attention to the NFL landscape during their unique schedule. After opening with a home loss to Detroit to start the season, Chicago upset Green Bay 21-10 the following week. Kansas City dropped to 0-3 on the season after a home loss to Houston in Week 3. Atlanta narrowly avoided its first loss of the season before topping lowly Arizona 6-3 at home.
It looks like all bets are off.
"This is going to be a good game," Harrison said. "It's tough playing up there. But, if you want to be a good team you have to go up there and win on the road and win in the division. They're only a couple of plays away from being 2-0. Just a couple of plays. You can't look at their record. Just like yesterday - who would have thought Houston would beat Kansas City? It doesn't matter with the records. You have to show up each and every Sunday and you have to be prepared. They'll kick your butt out there if you take them for granted."