BUFORD, GA -- In some ways, the second preseason game in the current four-game format is the most important for those players who are competing for backup jobs.
Not that the first one can be discounted, but because it's the initial contest, the coaching staff usually tries to give every player on the roster at least a couple of opportunities to showcase what they can do in a game setting. Plus, there's often a fair amount of game-time bugs that need to be worked out, adjustments that need to be made to get used to new rules and technology. It's kind of like the first day of school.
But by game number two, that rust has been knocked off, the butterflies are gone, and reality hits the less established players. This is serious business. And time is running out. Game number three is usually the time when the presumed starters get the majority of the snaps, and by game four, most of the roster decisions are virtually decided, even if they haven't been announced publicly.
Against the Falcons tonight, there are plenty of Patriots players and positions you should keep an eye on throughout the evening. Here's who and why.
Leigh Boddenwasn't on this trip to Georgia and hasn't been on the practice field for more than a week. In his stead, Darius Butlerhas moved to the right side and rookie Devin McCourtyhas occupied the left spot. That gives us a good idea of who the top three [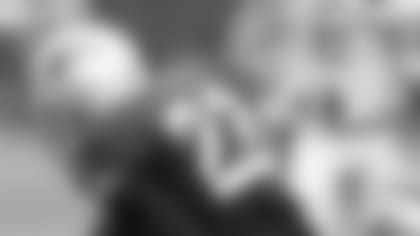 ]()players are at this position.
Where it gets interesting is from four down. Third-year man Terrence Wheatleyis having the best camp of his career. He's healthy and making plays almost every day in practice. In short, he's showing the potential that made the Patriots select him in the second round of the 2008 draft. It appears that he's taken advantage of an injury to fellow '08 draftee Jonathan Wilhite, who missed much of the first couple of weeks of camp and has struggled to get back to form.
Second-year player Kyle Arringtonalso has made significant strides since joining the practice squad last season and seeing active roster work as a special teamer. Arrington has been more and more active in the defensive scheme this summer and appears very close to winning a job again.
The surprise start by BenJarvus Green-Ellislast week might not answer any questions, but seems to suggest, if nothing else, that [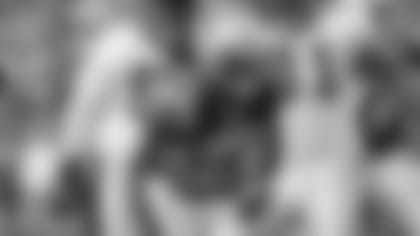 ]()the Patriots might be content with a by-committee approach to the running back position again this year.
Green-Ellis had some success behind the team's first offensive line grouping, but his performance was by no means clinching. And head coach Bill Belichick said afterward that there would likely be a rotational distribution of carries among all seven backs currently on the roster throughout the remaining games.
So, who will get the bulk of the workload tonight? Laurence Maroney? Fred Tayloror Sammy Morris, neither of whom participated against the Saints? Perhaps newcomer Thomas Claytonor unproven Chris Taylor? Or even Green-Ellis again?
No matter who gets the call, it'll be interesting to watch how it unfolds.
There was already a question about who would step up on the right side, now, with Ty Warrenon Injured Reserve, the left side is an [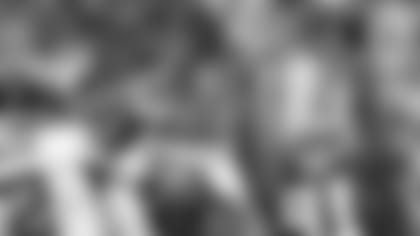 ]()equally big question mark. Does this pave the way for free agent pickups Damione Lewisand Gerard Warren? Maybe for the latter, at least tonight, but Lewis didn't practice against the Falcons earlier this week, which means he almost certainly won't be out there in the Georgia Dome tonight.
Mike Wrighthas been a solid substitute and situational role player, but can the veteran hold his own as a full-time starter? This could also benefit some of the younger guys, like Myron Pryor, Darryl Richard, Brandon Deaderick, and Kade Weston, not to mention 2009 second-rounder Ron Brace, who's finally back on the practice field.
In New England's 3-4 base defense, there aren't many jobs to begin with at this position, but suddenly, there are openings if the right player can take advantage.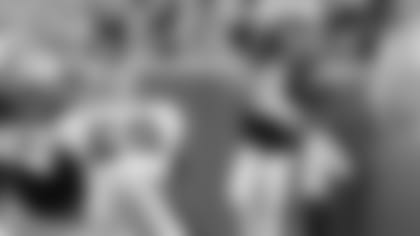 As noted earlier, the next game will be all about Tom Brady, which means we'll again see a lot of Brian Hoyertonight, as well as rookie Zac Robinson. Hoyer won the backup job to Brady a year ago as an undrafted rookie, but still must show that he's capable should he be pressed into service when the bullets fly for real starting next month.
Robinson is virtually in the same boat that Hoyer was in last year. Being a seventh-round selection, he has no guarantees that he'll make the roster, especially since the Patriots kep just two QBs last year. He needs to show that he can do at the very least what Hoyer did last summer.
AND IF YOU HAVE A CHANCE …
Be on the lookout for Derrick Burgess. The outside linebacker nearly chose to retire, but is back with the team at a position that desperately needs help. He practiced with the team all week, but this will be his first game action since the playoff loss to Baltimore in January.
Also, the Patriots return teams were solid last week on both punts and kickoffs, but the coverage units left much to be desired, especially on the kickoff team, which surrendered a 97-yard touchdown. Coverage was a trouble spot for New England last year and must improve in 2010. It must at least improve upon its poor showing from a week ago.