Congratulations Patriots Nation. In a recent sports analytics study released by Dr. Mike Lewis, an Emory University professor, the New England Patriots have the best fan base in the NFL.
"It's awesome when I can combine academic work with stuff that makes for sports radio or bar conversation," he told Lifestyle in an email.
Dr. Lewis, who roots for the Steelers on game day, chose to look at which fans were willing to spend and follow their teams, because he wanted to understand fan passion and engagement.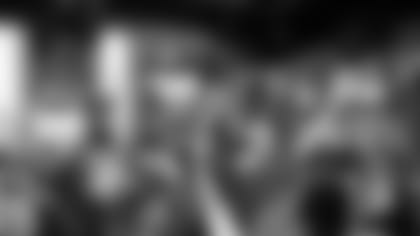 "These are a good combination since revenues capture willingness to actually spend (which is the gold standard in marketing) and social captures [fan] interest that isn't constrained by money or stadium capacity."
The Cowboys took the second spot, and Dr. Lewis said the Patriots presence on social media was the difference maker.
"The Patriots victory is driven by fans willingness to pay premium prices, strong attendance and phenomenal social media following," Dr. Lewis said in the study. "The final competition between the Cowboys and the Patriots was actually determined by the long-term value of the Patriots greater social following. The Patriots have about 2.4 million Twitter followers compared to 1.7 for the Cowboys. Of course this is all relative a team like the Jaguars has just 340 thousand followers."
The Patriots and Cowboys were joined by the Broncos, the 49ers and Eagles to round out the top five teams.  
Related links