Nothing gets Patriots fans more prepared for training camp better than PFW's annual primer, complete with the most comprehensive look at each and every area to keep tabs on this summer. The following lists make it easy for everyone – from experts to novices – to keep track of their favorite team during camp as New England seeks to repeat as Super Bowl champions.
By Andy Hart, Paul Perillo and Erik Scalavino
Most Competitive Positions
Running back – LeGarrette Blount is gone but there are plenty of candidates looking to replace him. Mike Gillislee and Rex Burkhead are the newcomers and Dion Lewis is in the mix as well. James White and D.J. Foster, along with Lewis, provide depth as pass catchers. Lots of depth.
Wide receiver – There's as much depth at this spot as the Patriots have had in years. Brandin Cooks has added a dynamic element to the group.
Defensive end –Trey Flowers will have a role but that's about where the certainty ends. Rob Ninkovich could play linebacker, opening up a spot for Kony Ealy or someone else. Rookie Derek Rivers could press for time. Lots of questions.
Backup OL – The starters are set but there could be some battles for the backups. Cameron Fleming and LaAdrian Waddle face rookies Tony Garcia and Conor McDermott at tackle while practice squad vet Jamil Douglas will compete with Ted Karras, James Ferentz and a bunch of rookies inside.
Veterans Looking Over Their Shoulder
Brandon Bolden – The veteran special teamer may be pressed by Burkhead, who could provide more offensively while also contributing in the kicking game.
Cyrus Jones – He's probably safe in Year 2 but will need to show some maturity, and better hands, if he's going to stick around much longer.
Cameron Fleming/LaAdrian Waddle – The Patriots drafted two rookie tackles, meaning at least one of the incumbent backups could be looking for work.
Dion Lewis –This could depend on health. Lots of depth at RB could make Lewis a trade candidate but he looked solid in the spring and if his burst is back he has value.
Jonathan Freeny – The arrival of David Harris and emergence of KyleVan Noy could mean the end for Freeny.
Potential First-Time Pro Bowlers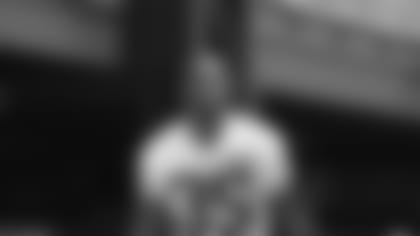 James White – Dynamic offense will give the versatile back lots of opportunities, and his Super Bowl performance put him on the national map.
Mike Gillislee –Gillislee may have more big-play potential operating in a pass-happy attack as the move from Buffalo to New England could suit the former Bills backup.
Marcus Cannon – He was outstanding a year ago and it often takes offensive linemen a year to get noticed. A repeat effort could garner him the recognition this time.
Trey Flowers – Same could be said here as Flowers came on strong late last year and in the playoffs. How he handles the added attention will be key.
Players Who Must Shine
Brandin Cooks – If he's everything we think he is he'll lift the offense to greater heights.
Rob Gronkowski – Yes the Patriots won without him, but it wasn't easy. Having him healthy is huge.
Stephon Gilmore – Lots of pressure comes with a huge contract and Gilmore will need to prove he's better than Malcolm Butler to truly earn it.
Dont'a Hightower – Such an important piece to the defense. Things just aren't the same without him.
On the Rise
Shaq Mason/Joe Thuney – The young guards, particularly Mason, have the ability to improve and should with another year of experience.
Trey Flowers – Athletic edge player showed tremendous improvement last year and a solid work ethic during the spring.
Jonathan Jones – Jones could be in the mix for a regular role at corner after getting plenty of work there during the spring.
Camp Sleepers
David Jones – Great size and athleticism at safety.
Will Likely – Opposite of Jones in terms of size but incredibly quick and fast. Worth watching as a returner, though he's coming off an ACL injury.
Harvey Langi –Versatile linebacker already had the attention of Bill Belichick a year before entering the league.
Newcomers to Watch
Brandin Cooks – Elite speed and quickness will add big-play ability to offense.
Stephon Gilmore – Added size at corner will allow Patriots to use Gilmore in a variety of matchups.
Mike Gillislee –Showed promise as a backup in Buffalo and now will get a chance to be the Patriots featured back.
Rex Burkhead – Looked like a natural receiver during spring camps and has the athleticism to fill multiple roles despite limited work in four years with Bengals.
Derek Rivers – Tremendous athleticism off the edge. Could be a contributor in the pass rush before season's end.
Veterans Who Will Be Missed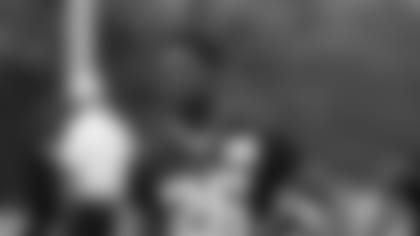 Logan Ryan – One of the real good guys in the Patriots locker room. He was also a solid, durable No. 2 corner.
Martellus Bennett – The quotes alone were worth the time.
Chris Long – Classy veteran seemed to enjoy every minute of his brief time in New England.
LeGarrette Blount –Always seemed to be laughing about something in the locker room, and his 18 TDs weren't bad either.
Jabaal Sheard – Had some solid moments during his two seasons with the Patriots.
Teams on the Rise
Tennessee – If Marcus Mariota is fully healthy, the Titans are poised for the playoffs in a weak division.
Tampa Bay – Tampa added some weapons for Jameis Winston and the Bucs are on the cusp.
Carolina –The Panthers went 15-1 just two seasons ago. Cam Newton's shoulder is worrisome but there's plenty of talent in Carolina.
Teams on the Decline
Atlanta – Super Bowl losers always struggle, and that was much more than a loss in the Super Bowl that the Falcons just won't stop talking about.
Dallas – The Cowboys defense is suspect and this year it will bite them. Plus, Dallas always seems to fail to live up to the hype.
Kansas City –Strange offseason for the Chiefs, trading up for a QB, cutting their best WR and firing the GM in June. A rebuild is coming in KC.
Coaches on the Hot Seat
Todd Bowles – The Jets are tanking but will that save Bowles?
John Harbaugh –Lots of respect for Harbaugh but the Ravens haven't been a factor for several years.
Marvin Lewis – The Bengals can't get over the hump … oh never mind, Mike Brown won't fire him.
Chuck Pagano – The Colts are going in the wrong direction. The GM is gone and the coach could be next.
New Coaches
| TEAM | NEW COACH | OLD COACH |
| --- | --- | --- |
| Buffalo | Sean McDermott | Rex Ryan |
| Denver | Vance Joseph | Gary Kubiak |
| Jacksonville | Doug Marrone | Gus Bradley |
| L.A. Chargers | Anthony Lynn | Mike McCoy |
| L.A. Rams | Sean McVay | Jeff Fisher |
| San Francisco | Kyle Shanahan | Chip Kelly |
Three Reasons the Patriots Will Repeat
Offensive Improvement –The addition of Cooks and Gillislee make a scary offense almost unstoppable.
Deeper Depth – The active offseason seems to have fortified every position and prepared New England for any misfortune that may come.
GOAT Sighting –Tom Brady continues his quest to prove any and all doubter wrong and remains as motivated as ever.
Three Reasons the Patriots Won't Repeat
Pass Protection – Anytime the Patriots struggle it's usually due to Brady being under duress. In a one-game setting, that could happen at any time.
Schedule Quirks –With five road games in a six-week stretch the Patriots will be tested late in the year, and that could take its toll.
Injuries – Regardless of depth, if enough injuries happen at the right spots any team can have trouble overcoming them.