In the children's game of tag, a frozen participant needs another player to come along to return his freedom to play.
In the NFL, players frozen out of free agency by a team's use of the one-year franchise tag can gain their freedom if the team simply chooses not to use the tag again the following season.
That's the case for Wes Welker this spring, as the deadline for NFL teams to assign their franchise or transition tags to would-be free agents came and went at 4 p.m. March 4 with nothing happening in New England.
For the first time in five years the Patriots did not use the franchise tag, which comes with guaranteed tender salary that basically equates to the top five salaries at a given position (although the calculation is actually a bit more complex than that under the new CBA). A player who is assigned a team's non-exclusive franchise tag can still negotiate with other teams, but should he reach a deal with another team and his former team not choose to match it, his new team would have to give up a pair of first-round picks as compensation. Teams also can use an exclusive franchise tag, which prohibits a player from even negotiating with other teams and comes with a higher tender.
Obviously the most likely candidate for the tag this time around would have been the Pro Bowl receiver Welker, who played the 2012 season under New England's $9.5 million franchise tag last fall after the sides failed to come to an agreement on a long-term contract with the game's most productive pass catcher.
Coming off another 100-catch campaign — Welker tied for second in the NFL with 118 catches while finishing eighth in the league with 1,354 yards to go along with six touchdowns — Tom Brady's top target heads toward the March 12 opening of free agency as one of the biggest names on the open market.
By rule a player franchise tagged for a second-consecutive season gets a tender of 120-percent of his previous year's salary, meaning the cost to tag Welker this time around would have been $11.4 million. That's more than the $10.5 million figure for traditional franchise tags on receivers this spring.
Reports in late February indicated that the Patriots would not use the tag on Welker and while that came to fruition, CSNNE.com did report on the day of the franchise deadline that "progress has been made on getting a new deal for Welker." That's now the only way that No. 83 will remain in New England.
With the Patriots having a "Big Three" list of free agents this spring, there were two other franchise tag options beyond Welker — cornerback Aqib Talib and right tackle Sebastian Vollmer.
Talib joined the Patriots via trade last Nov. 1. He played in six of New England's final seven games of the season, finishing with 19 tackles, an interception, two passes defensed and a fumble recovery. With the ability to match up with top opposing receivers — including Andre Johnson in both the regular and postseason — Talib brought a new option to a Patriots secondary that desperately needed assistance.
Despite somewhat inconsistent play at times, the former Tampa Bay first-round pick was given significant credit for bringing stability and improved play to the back end of the New England defense. That reputation was only bolstered when he left the AFC title game against the Ravens with an injury and a 13-7 halftime lead for New England swung to a 28-13 Baltimore victory thanks largely to a pair of Anquan Boldin touchdowns.
The cost to use the franchise tag on Talib would have been just more than $10.85 million. That's not only a lot of money for a player Bill Belichick barely had three months to work with, but also for a guy with a history of on and off-field issues that includes fights with teammates, gun/assault charges (later dropped) and failed drug tests that actually had him serving a four-game suspension when he was traded to New England last fall.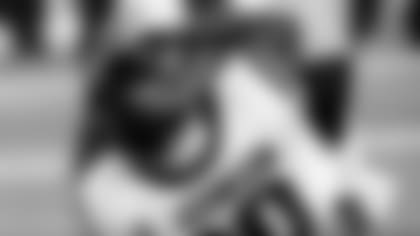 If any of the hesitation to use the tag on Talib was related to off-field concerns, the issue with Vollmer may have been injury related. While the former second-round pick started all 15 games he was active for last fall, Vollmer has a history of back issues that dates back to him missing a full season in college at Houston due to surgery. Vollmer was listed on the injury report all last year with back and knee injuries, this after playing in just six game in 2011 thanks to back and foot injuries.
When he's on the field and healthy, Vollmer has played at a high level for the Patriots. He earned second-team All-Pro honors from the Associated Press in 2010 when he started all 16 games. But his ongoing back concerns made the $9.828 million offensive line franchise tag commitment something that may have been too rich for New England's conservative blood.
New England had used the franchise tag eight times previously, including each of the last four years. Prior to Welker playing on the tag last fall New England's line of franchise tag designations included Logan Mankins (2011), Vince Wilfork (2010), Matt Cassel (2009), Asante Samuel (2007), Adam Vinatieri (2005, 2002) and Tebucky Jones (2003). Of that group, Mankins, Wilfork and Vinatieri (the first time) eventually earned long-term contract extensions, while Cassel and Jones were traded and Samuel left via free agency the following spring after negotiating a deal that he would not be franchised a second time.
There had been discussion that the Patriots, or many other teams, might use the transition tag in 2013. The transition tag equates to essentially the top 10 salaries at a given position — it would have been $8.867 million for receiver, $8.709 million for offensive line and $9.095 million for cornerback — but comes only with the right for the team to match any offer the free agent gets on the open market, and has rarely been used in recent years.
In the end the Patriots chose not to use either tag this spring, opting to head into free agency with a reported $25 million in open cap space as well as a trio of very important free agents left to sign in what promises to be an intriguing and unpredictable marketplace.