The Patriots and their next opponent went in two different directions organizationally at the NFL trade deadline on Tuesday.
At 2-6, the Patriots reportedly listened to trade offers for their younger assets heading toward unrestricted free agency on expiring rookie deals. The trade piece that received the most interest, per reports, was fourth-year pass-rusher Josh Uche. Uche is in the final year of his rookie contract and is viewed in New England as a situational player. Although he's had great pass-rushing production, the 2020 second-rounder has played roughly 37% of the defensive snaps over the last two seasons when healthy, almost exclusively on passing downs.
Along with Uche, some also speculated that the Patriots would listen to offers for the remaining contributors from their 2020 draft class, safety Kyle Dugger and offensive lineman Mike Onwenu. Instead, the Pats stood pat, hanging onto all their pending free agents, which included potential veteran trade targets TE Hunter Henry, RB Ezekiel Elliott, and others.
As for the Commanders, who would currently pick six spots after the Patriots (5th) in the 2024 NFL Draft at 3-5, they were the big sellers of deadline day. Washington head coach Ron Rivera dealt their two starting edge rushers, former second-overall pick Chase Young and 2019 first-rounder Montez Sweat, for 2024 second-round and third-round draft picks.
With an expensive defensive line that includes Pro Bowl tackles Jonathan Allen and Daron Payne on lucrative contracts, the Commanders are playing the long game with their roster to add draft assets and take a new approach defensively since loading up on the D-Line wasn't yielding results. Despite having blue-chippers on the defensive line, Washington's defense is 31st in scoring and 26th in DVOA, so the Commanders brass broke up their defensive core.
Only time will tell who benefits more from their deadline decisions: the Patriots patience or the Commanders ripping the band-aid off a failing roster. It's also fair to say that New England's trade chips wouldn't have received the returns that Washington's did, which is likely why the Pats hung on to their players rather than deal them for day-three draft capital. If Young and Sweat went for day-two picks, what realistically would the Patriots get for Uche?
Nevertheless, before we get into Sunday's matchup at Gillette Stadium, the top decision-makers at 1 Patriot Place need to answer one question: what do you hope to get out of the rest of the season? Publicly, they'd probably answer that they believe in this roster and think they can get back into the playoff race. But that doesn't seem very rational.
Realistically, the goal in the final nine games of the season should be to get as definitive of an answer as possible about players on the current roster, with big decisions looming for this team's future next spring. Starting at quarterback, the Patriots need to decide on Mac Jones's fifth-year option in the 2024 offseason, so having a clear answer on whether he will be worth a projected $23.25 million in the 2025 season is item number one. Two, they have to decide which, if any, of their pending free agents they plan on keeping, mainly potential building blocks like the ones mentioned from the 2020 draft.
Lastly, with injuries to wide receivers Kendrick Bourne (IR) and DeVante Parker (concussion) forcing their hand, it's time to turn the offense over to their young receivers. Second-year WR Tyquan Thornton and rookie wideout Kayshon Boutte were healthy scratches last week, with sixth-round rookie Demario Douglas as the only young pass-catcher carving out a role. The same goes for rookies Keion White, Marte Mapu, and Sidy Sow at their respective positions.
Whether it comes at the expense of winning or not, the final nine games for the Patriots this season are now about talent evaluation as we look ahead to 2024 and beyond. For those making personnel decisions, at least for now, who is a part of this team's future and who isn't? This is the time to learn in real games what they have before they turn over the roster again.
Here are our keys to the game on both sides of the ball and key matchups as the Patriots host the Commanders at Gillette Stadium on Sunday: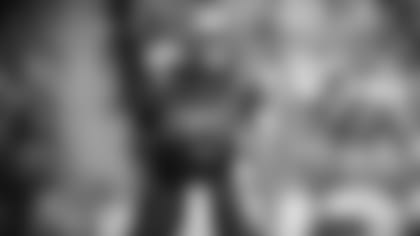 Offensive Key - Get QB Mac Jones into an Early Rhythm vs. a Commanders Defense That Could be Waving the White Flag
If you've already made your mind up on the quarterback, and, frankly, maybe the Patriots have too internally, then how he plays the rest of the way is a moot point.
However, in the interest of remaining competitive and having all the available information possible to determine Jones's future as this team's quarterback, you play to win the game on Sunday against a Commanders defense that just traded away two of its best players.
Washington told the remaining players in its locker room that they're waving the white flag on the season by dealing Sweat and Young, leaving non-household names James Williams-Smith and Casey Toohill as their projected starting defensive ends in defensive coordinator Jack Del Rio's and Rivera's 4-3 base defense. The Commanders are still strong through the middle, with Allen, Payne, and run-stuffing linebacker Jamin Davis anchoring the sixth-ranked rush defense by DVOA.
Still, who knows if that run defense will drop off without two playmaking edge defenders? And this is a pass defense that is 30th in DVOA, 29th in passing yards allowed, and 22nd in EPA per drop-back even with Sweat and Young – not good, especially to the middle of the field, where they're 27th in DVOA.
Before you roll your eyes at the Patriots offense taking advantage of everything working against Washington's defense, we watched some lesser quarterbacks on the Commaners schedule and found similar concepts that the Pats could use to get Mac into a rhythm. So, we won't be showing any Philly tape because, let's face it, the Eagles are in a different weight class.
One thing we've learned about Jones is that if things go well early, he'll mostly play respectable football to keep the Patriots in the game. If he's thrown off his game out of the gate, that's when the offense doesn't move the ball or the turnovers start to come in bunches. Last week, the Patriots managed one first down with two punts on their first two possessions vs. the Dolphins. Outside of one legitimate scoring drive, they managed seven first downs on their other eight possessions. In the win over the Bills, the Pats scored ten points on their first two drives, which seemed to set the offense up for the late-game heroics when Buffalo punched back.
As for how offensive coordinator Bill O'Brien can set Mac up for success early in the game, let's look at how the Falcons amassed over 400 total yards, with quarterback Desmond Ridder throwing for 307 passing yards. Ultimately, Atlanta lost the game because Ridder also threw three interceptions, but they moved the ball well on this Commanders defense.
Falcons head coach Arthur Smith got Ridder, a similarly-ranked quarterback as Mac at the moment, easy throws by taking advantage of the fact that Washington has struggled to defend the middle of the field. Del Rio majors in quarters, cover-three (buzz) out of two-high pre-snap shells, and the Commanders will play man-to-man on third down (32.8% man coverage rate, tenth-highest in the NFL). But they've struggled to find a viable nickel corner, don't have good second-level coverage players, and are having issues sorting out bunch alignments.
For example, Atlanta got a lot of run out of their empty package by using tight three-receiver bunches with a "spot" concept to the bunch side with a slant from the weak slot. In this clip, it looks like the Commanders are supposed to be locked into man coverage assignments out of the bunch. But the switch release with the outside receiver running the "spot" route puts the defender on him in a bad position playing off-coverage, and it's an easy third-down conversion.
Later, Ridder opens to the two-receiver side with Washington using a "box" call rather than lock-and-level rules to the bunch side, and his No. 2 in the left slot wins on the slant. It also looks like the in-cut out of the bunch could've been an option here, too, had Ridder opened the other way.
The other O'Brien-like concept the Falcons used was running option routes out of a two-receiver stack. Above, Atlanta gets a free release for tight end Kyle Pitts, who has a two-way go on the short option pattern, where he can read the defender to make a move and break open against man coverage – a great option for Pop Douglas on Sunday.
The Patriots offense also ought to at least test Commanders CB Benjamin St-Juste on a vertical route, preferably a double move based on film study, by either Jalen Reagor or Tyquan Thornton. St-Juste is a big, physical corner. But he is grabby in coverage (five penalties) and is prone to giving up deep balls. New England has struggled to push the ball downfield, but it's one area that Washington's defense also struggles in, so something has to give.
Washington also benched first-round pick Emmanuel Forbes following a very bumpy start to his NFL career. Forbes, who was taken one pick ahead of Pats first-rounder Christian Gonzalez, only played five snaps against the Eagles last week, with CB Danny Johnson playing the slot alongside St-Juste and productive starter Kendall Fuller.
The remaining game-wreckers for this Commanders defense, Allen and Payne, are certainly capable of taking advantage of a Pats interior O-Line that has been up and down this season.
Still, the Patriots should be able to find easier completions against a Washington defense that hasn't performed well, even against lesser offenses and quarterbacks, so far this season. And that was before they traded away both their starting edge rushers at the deadline.
Defensive Key - Don't Overlook QB Sam Howell, Commanders Offense With OC Eric Bieniemy's Ties to the Reid Tree
Okay, so we've established that the Patriots offense could match up relatively well against a Commanders defense that's now undermanned. Now, it's time to rain on the parade.
Belichick may get first-year starter Sam Howell to self-destruct under pressure. But this scheme that offensive coordinator Eric Bieniemy is putting together is a bad matchup for New England's defense in its current state, and Washington is far from weapons deprived. With top receiver Terry McLaurin still an incredibly tough cover, Jahan Dotson, Curtis Samuel, and tight end Logan Thomas are also capable playmakers.
Studying Bieniemy's offense this week was really impressive. Bieniemy is running all the staple concepts from mentor Andy Reid's playbook, an offensive system that has given the Patriots trouble in the past. Whether it was Nick Foles, Alex Smith, or Patrick Mahomes, Reid's coaching tree has found a way to expose the Pats coverage system over the years. Plus, nobody has dropped back to pass more than Howell this season, while Washington is extremely shotgun-heavy with one of the most aggressive early-down passing offenses in the NFL.
The offensive coaches from the Reid tree do a great job of creating leverage against man coverage with crossers and flooding the deep zones in cover-three by spreading out the Patriots defense that has been at a speed disadvantage in many of those matchups.
The Reid offensive family has always killed the Patriots man coverages with variations of the mesh concepts, which the Raiders used a few weeks ago as well for a recent example. In mesh, the offense has two shallow crossers intersect over the middle, creating a natural rub and leverage for the receivers. Reid and his disciples will also pair that with a third route over the middle, either one that sits over the ball or an in-cut, that's a good answer vs. zone.
Here, Washington is running Reid's "deacon" concept, part of the library of mesh concepts in their playbook, and Howell makes a good throw on the run to beat man coverage.
The other staple that Bieniemy has brought to Washington is called "Tampa Bay" in Reid's language. The concept will create a three-receiver side with the running back releasing into the flat to join an arrow route by No. 2 and a corner route that can convert to a post depending on the coverage. Above, Washington tags this concept with a wheel route to the running back vs. man coverage, and Howell drops a dime to the back.
Here's another Reid staple called "Missile," where the three in-breaking routes stress man coverage because No. 3 usually draws the help, leaving the two outside receivers one-on-one with good leverage to break away from the man coverage defenders.
Lastly, against zone coverages, Bieniemy and Reid will dial all their all-go special series. This will stress the post-safety zone coverages the Pats run by releasing three vertical routes into the secondary from a 3x1 formation. Philly is playing a three-buzz structure against it here, and the safety spin leaves the Eagles in a bad position to cover the seam, leading to an easy touchdown.
The way to prevent the Patriots defense from having another rough outing against all these Reid-style concepts is to speed up Howell and cause him to fold under pressure. Howell has taken a league-high 13 sacks, deemed the quarterback's fault. Howell also ranks 27th out of 35 qualified quarterbacks in PFF passing grade while under pressure (40.8).
The Giants managed to sack Howell six times two weeks ago, partially because he was holding the ball too long but also by stressing Washington's interior O-Line, which is a work in progress, with stunts/twists up front by their interior rushers along the defensive line.
Atlanta also got to Howell five times by disguising their coverages pre-snap to get the Commanders quarterback to hold the ball. Above, Washington is running the "Tampa Bay" concept we referenced earlier. The receiver in motion should give a man coverage indicator to the quarterback as a defender follows him. But, instead, the Falcons drop into zone coverage, and Howell looks confused before running into a sack.
Howell is a capable distributor in a system that has burned New England's defense in the past with the weapons to make plays when he's kept clean in the pocket. If the Patriots can't rattle him, Howell has the tools at his disposal to score points on the Patriots defense on Sunday.
1. Pats DT Christian Barmore vs. Commanders LG Chris Paul - Sticking with the pressure theme, the Pats defense needs to get Howell off his spot and feeling pressure as the most sacked QB in the NFL. Barmore, who is en fuego lately, has a juicy matchup against Paul. The second-year guard allowed three QB hits and a hurry in his first-ever start last week.
2. Pats CB J.C. Jackson vs. Commanders WR Terry McLaurin - Jackson has stepped in as the Pats primary boundary corner since returning via trade following Gonzalez's injury. Scary Terry can still ball. Great route runner, hands, goes over the middle to make catches in traffic, and has good vertical speed—one of my favorite WRs in the league.
3. Pats Interior O-Line vs. Commanders DTs Jonathan Allen/DaRon Payne - Big boy test this week for Cole Strange and Sidy Sow, who should be this team's right guard moving forward. Mac needs to feel like he has depth to the pocket to step up and make throws. These two game-wreckers for Washington can collapse the interior of the pocket as well as anyone. Let's see if they have something with Sow. This matchup worries me for Strange. Two powerful guys he'll need to handle.
4. Pats WR Demario Douglas vs. Commanders SCB Danny Johnson/Linebackers - This is the first time in forever that I've felt compelled to put a WRvCB in key matchups in the Patriots favor. Douglas will need to prepare to see more doubles/tilted coverage without Kendrick Bourne out there, but he can have his way with Johnson and the Commanders LBs if O'Brien can get him matchups on the inside.
DISCLAIMER: The views and thoughts expressed in this article are those of the writer and don't necessarily reflect those of the organization. Read Full Disclaimer