It is easier to find your way in the world when you have a supportive home to return to each day.
That is not often the reality for children who grow up in foster care, but the New England Patriots Foundation, Bob's Discount Furniture, and the Wonderfund hoped to change that for a few young adults on the south shore. Just in time for Foster Care Awareness month, those partnerships resulted in the renovating and remodeling of the Old Colony YMCA Pre-Independent Living facility in Fall River, Mass.
Patriots chairman and CEO Robert Kraft, players, and First Lady of Massachusetts Lauren Baker were among those attending the ribbon-cutting ceremony Wednesday.
"At the Patriots organization, we've always tried to put team first," Kraft said, before taking a tour of the renovated craftsman. "This is a real team effort. It's trying to recognize young people who should just be given a fair chance to be in an environment where they can grow and have equal opportunities that so many others have. Seeing the different groups here that have been supportive is very special."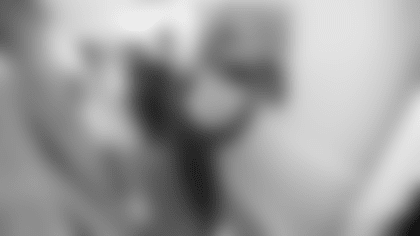 Baker serves as Vice-Chair of Wonderfund, a non-profit that works on behalf of children in the care of the Massachusetts Department of Children and Families, to support them through traumatic situations and enrich the lives of those who have been victims of abuse and neglect.
The Old Colony YMCA had owned the Lincoln Avenue property for 25 years, but the home needed some updating to serve its purpose.
"It's incredible the work that has happened in this house," Baker said. "What you'll see when you go into this house is that when you walk in, the stress level goes down. It feels safe. It is comfortable. It is beautiful. It provides a really wonderful place for the young people who live here and the staff who work here to really bring their best selves to every day. The environment matters a lot and it wouldn't have happened for the Patriots and Bob's Furniture."
The mixed-gender home benefits seven kids in DCF custody, all in that transitional stage between teenage years and early adulthood, to help them learn independent living skills and get the support needed to grow into productive members of the community.
Of course, it also gives them a stable environment to come home to.
"Little things like this can go a long way for a kid coming home, you know? Everybody goes home every day, so just to have them feel better coming home is the best thing," said Kendrick Bourne, who watched his aunt and uncle take in foster kids, some with disabilities, and treat them as one of their own.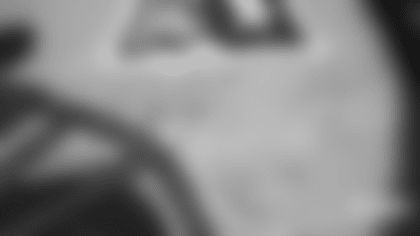 The Patriots receiver was just one of a handful of teammates who pitched in to help with the rehab or moving in the furniture donated from Bob's, including Jalen Mills, Jahlani Tavai, Justin Herron, Mike Onwenu.
In attendance for the grand reveal were Bourne, Patriots Foundation president Josh Kraft, Hall of Famer Andre Tippett, cornerback Malcolm Butler and receiver Ty Montgomery -- who also holds this cause dear to his heart.
Montgomery was an only child until to the third grade when his mother Lisa took in her first foster child. He's had about 17 foster siblings since, with his mother going above and beyond to give him another brother or sister.
"I think after a certain point, it wasn't about getting me a sibling, it was about what she can do to help," Montgomery said in the backyard of the home, as his teammates played basketball and football with some of the residents.
"The system would call her and ask her if she could take in a kid because they can't find a home or, you know, this kid needs a place to go. Some of their living situations were so bad that maybe they were only supposed to stay for a weekend, or their foster family or the people who ran the group home went out of town, but then they would always end up wanting to stay permanently."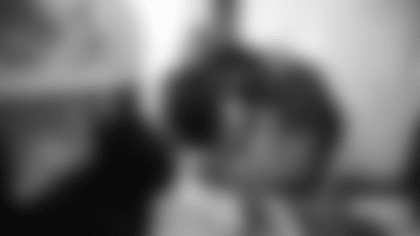 Montgomery loved sharing his home with the other kids who soon became his family, despite being from all different backgrounds. He was typically the youngest in the house and got just as much out of the experience as the children who came to live with his family.
"I just think it just helped me see the world differently -- the world for the way that it is," Montgomery said. "We're all so different, it helped me get an understanding of perspective, different backgrounds, and that my reality is not the only reality. But that doesn't invalidate anybody else's individual reality either. I just learned how to love on everybody and understand everybody."
It's part of why Montgomery was so eager to tag along for his first community event with the Patriots Foundation.
Kraft, Baker and the players bonded with residents, autographed their new Patriots bedspreads and got to see the bright, inviting space that looked the complete opposite not long ago.
Closing remarks from Vincent Marturano, president and CEO of the Old Colony YMCA, captured the feel of the day well.
"It's no wonder that good things happen when good people with a common heart and common purpose come together," Marturano said. "Days like this are really days to celebrate, and this is the best that there is."