FOXBOROUGH, Mass. – The New England Patriots announced today that they re-signed veteran WR Donte' Stallworth. Terms of the contract were not announced. Stallworth went to training camp with the Patriots this past summer but was released on Aug. 27, 2012.
In addition, the Patriots placed WR Julian Edelman on injured reserve with a foot injury, released OL Mitch Petrus and signed OL Tommie Draheim and OL Colin Miller to the practice squad.
Stallworth, 32, is a veteran of nine NFL seasons with New Orleans (2002-05), Philadelphia (2006), New England (2007), Cleveland (2008), Baltimore (2010) and Washington (2011). He re-signed with the Patriots as an unrestricted free agent from Washington on March 23, 2012. The 6-foot, 200-pounder spent the 2007 season with New England after joining the team as an unrestricted free agent from Philadelphia and played in 16 games with nine starts, finishing the year with 46 receptions for 697 yards and three touchdowns. Stallworth originally entered the NFL as a first-round draft pick (13th overall) by New Orleans in 2002 out of Tennessee. He has played in 114 games with 59 starts and has registered 320 receptions for 4,774 yards and 34 touchdowns.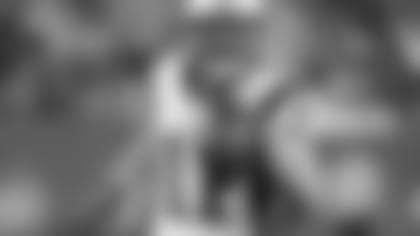 Edelman, 26, suffered an injury in last Sunday's win at Miami. The 5-foot-10, 200-pounder, has played in nine games with three starts in 2012 and has 21 receptions for 235 yards and three touchdown, four rushing attempts for 45 yards and 17 punt returns for 263 yards, including a 68-yard punt returned for a touchdown vs. Indianapolis (11/18). Edelman also returned a fumble on a kickoff 22 yards for a touchdown at the New York Jets (11/22). A seventh-round draft pick out of Kent State in 2009, Edelman is in his fourth NFL season.
Petrus, 25, was signed by the Patriots on Nov. 12, 2012, and played in two games as a reserve. He played in six games for the New York Giants in 2012 before being released on Nov. 3. The 6-foot-3, 315 pounder, originally joined the Giants as a fifth-round draft pick (147th overall) out of Arkansas in 2010. Petrus has played in 25 NFL games with three starts.
Draheim, 23, was originally signed by Green Bay as a rookie free agent out of San Diego state on May 3, 2012. The 6-foot-4, 309-pounder, was released by Green Bay following training camp and spent one week on the Seattle practice squad in September.
Miller, 25, was originally signed by Pittsburgh as a rookie free agent out of Central Michigan on July 26, 2011. The 6-foot-3, 300-pounder was released by Pittsburgh following training camp. He signed with Oakland in May of 2012 but was released after training before being signed to the practice squad. Miller was released from the Oakland practice squad on Oct. 23, 2012.