Foxborough, Mass. - With so much uncertainty surrounding the Miami offense, the New England Patriots have been preparing for anything - and everything - leading into Sunday's match up against the 0-4 Dolphins.
It's an understatement to say the Dolphins offense, averaging 8.0 points and 237.8 yards per game, has struggled this season. The ineptitude has started at quarterback, where both Jay Fielder and A.J. Feeley have started two games but have a combined 48.4 passer rating. The Patriots spent time this week preparing for both quarterbacks.
"I think you have to, because of the things that they are capable of doing," Linebacker Rosevelt Colvin said. "Because both the quarterbacks have played and are capable of playing. When you through so many variables in to the equation, I think it basically comes down to being technically sound and being in position where you need to be on any given play."
The Dolphins started the season behind Fielder, who completed 5-of-13 passes for 42 yards and three turnovers before he was pulled in favor of Feeley in the season opener. Feeley started Miami's next two games, but wasn't much better, completing 34-of-66 passes for 355 yards, one touchdown and four interceptions to go along with two fumbles. Fielder played throughout Miami's 9-17 loss to the Jets in Week 4, passing for 208 yards and committing four more turnovers.
Miami head coach Dave Wannstedt, who has chosen Fiedler to start Sunday, said publicly this week that neither quarterback is playing well enough and they must do better than the nine combined interceptions they've thrown already this season. Patriots head coach Bill Belichick, a master of preparation, has shown his team film on both quarterbacks.
"I don't think that the game plan for them, or probably for us, would change dramatically if one or the other guy was in there," Belichick said. "I think there are similarities. Both guys have some athletic ability. Both can make the throws. They are primarily a running play-action team and then try to spread you out on third down, not always spread you out, but they do a good amount of that. I think that the quarterbacks are comfortable with that. They run bootlegs and play-action, stuff like that and both quarterbacks can handle it."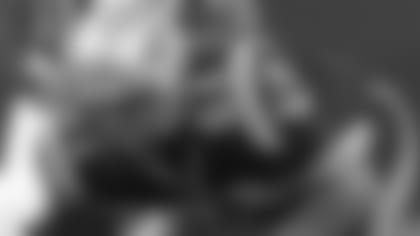 ]()Nothing Set In Stone** With guardStephen Nealin the starting lineup against Buffalo and tackleAdrian Klemmplaced on the injured reserve this week, one would think the Patriots are finished with the rotation along the offensive line and have settled on five starters. Not so fast. Although Neal made his first start of the season and played the majority of the game against Buffalo, replacingRuss Hochstein, Belichick appears to have no intention of announcing a permanent starter at right guard or any other position.
"I don't think that is safe to say," Belichick said when asked if Neal's spot was secure. "There is no set, 'Well this is the way it is going to be.' Everybody needs to be ready to play and then we will play them as we think the situation either calls for or what we feel like is best for what we are trying to do."
Belichick said that fourth-year tackle Brandon Gorin would take over Klemm's role as the third tackle, backing up starters Matt Light and Tom Ashworth. As for Neal, who is healthy for the first time since the beginning of the 2002 season, Belichick would only say he was happy with his performance.
"I thought he did a good job [against Buffalo]," Belichick said. "With Steve, it is going to come down to experience and it is going to come down to all of the things that are going on in the game and how quickly he can continue to keep up with those until he has enough playing experience where that is not an issue. He has plenty of physical talent and his techniques are improved. He has improved. I like the way he is coming along. In football terms, he is still inexperienced."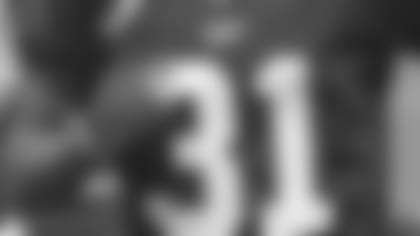 ]()Taking Reps** One player's injury is almost always another's opportunity. So while veteran starting cornerbackTyrone Poolehas missed portions of at least two practices because of a knee injury and is listed as questionable for Sunday, rookieRandall Gay could be the benefactor. Gay, the undrafted rookie free agent out of Louisiana State, is getting practice reps at both cornerback and safety and could be in line for a more significant role - perhaps serving as the nickel back - if Poole is unable to play against Miami.
"Well you know with Tyrone [Poole] down somebody has to take his reps," Gay said. "So I am just at practice trying to get better just in case. You never know whey you'll have to play so every day you have to prepare like you are a starter. Right now I learning as much as possible - safety, corner, anywhere they need me - just in case."
Straight From The Source
According to an internet piece by Profootballtalk.com editor Mike Florio, Light is "livid" at agent Ben Dogra for releasing details of his recently signed six-year, $27 million contract extension, which included a $9 million bonus. The article goes on to say Dogra shared details of the contract with the media, a decision Light took exception to. Not so, says Light.
"You can't believe what you read in the paper, how are you going to believe what you read on the internet?" Light said. "I have never had a bad conversation with my agent since he has been there. So I really don't have any comment on that because I hadn't heard anything about it."
Quick Hits
No changes were made to the Patriots injury report Friday. Wide receiver Deion Branch (knee) is doubtful; Poole (knee), wide receiver Troy Brown (shoulder) and running back Kevin Faulk (knee) are questionable; and quarterbacks Tom Brady (shoulder) and Jim Miller (shoulder) are again listed as probable. ... Don't expect Belichick, if asked, to deliver a pre-game speech to the Red Sox as they progress through the American League Playoffs. "I probably wouldn't say much of anything. I would say good luck, and we have our hands full right here with the Dolphins. That's really what I'm worried about. It's football season. But I wish them well, and it looks like they're doing okay. I don't think they need too much help from me. I wouldn't want to screw it up." ... Look for Je'Rod Cherry, a final roster casualty during camp who was re-signed this week, to return to the valuable special teams role he played during the last three seasons with the Patriots. "At the point in the season where we had to reduce our roster, we weren't able to keep all the players we wanted to keep, but Je'Rod has been productive for us," Belichick said. "He fits well, I think, with what we're doing and understands what his role is and what we're looking for. The opportunity came for us to be able to try to put him in that role, so that's why he's here." ... Belichick was asked Friday what it meant to him to have veterans such as Light and Tedy Bruschi sign contract extensions with the team. "I think it's great when players want to stay in a situation with the team they're with. It makes you feel good about what you're doing and the fact that they want to continue to be a part of it. That's great."
Patriots Football Weekly staff writer Andy Hart contributed to this report.